12 breathtaking shots from the 2019 Agora Landscape Photography Awards
Some of the world's most spectacular vistas are battling it out for the crown of Agora #Landscape2019 photo of year, as the contest finalists are announced.
From a mammoth 25,000 pictures submitted by photographers across the globe, the list has been culled to just 50.
Here are our favourite shots…
1.  Tuyền Lâm Lake by @anhtrungqng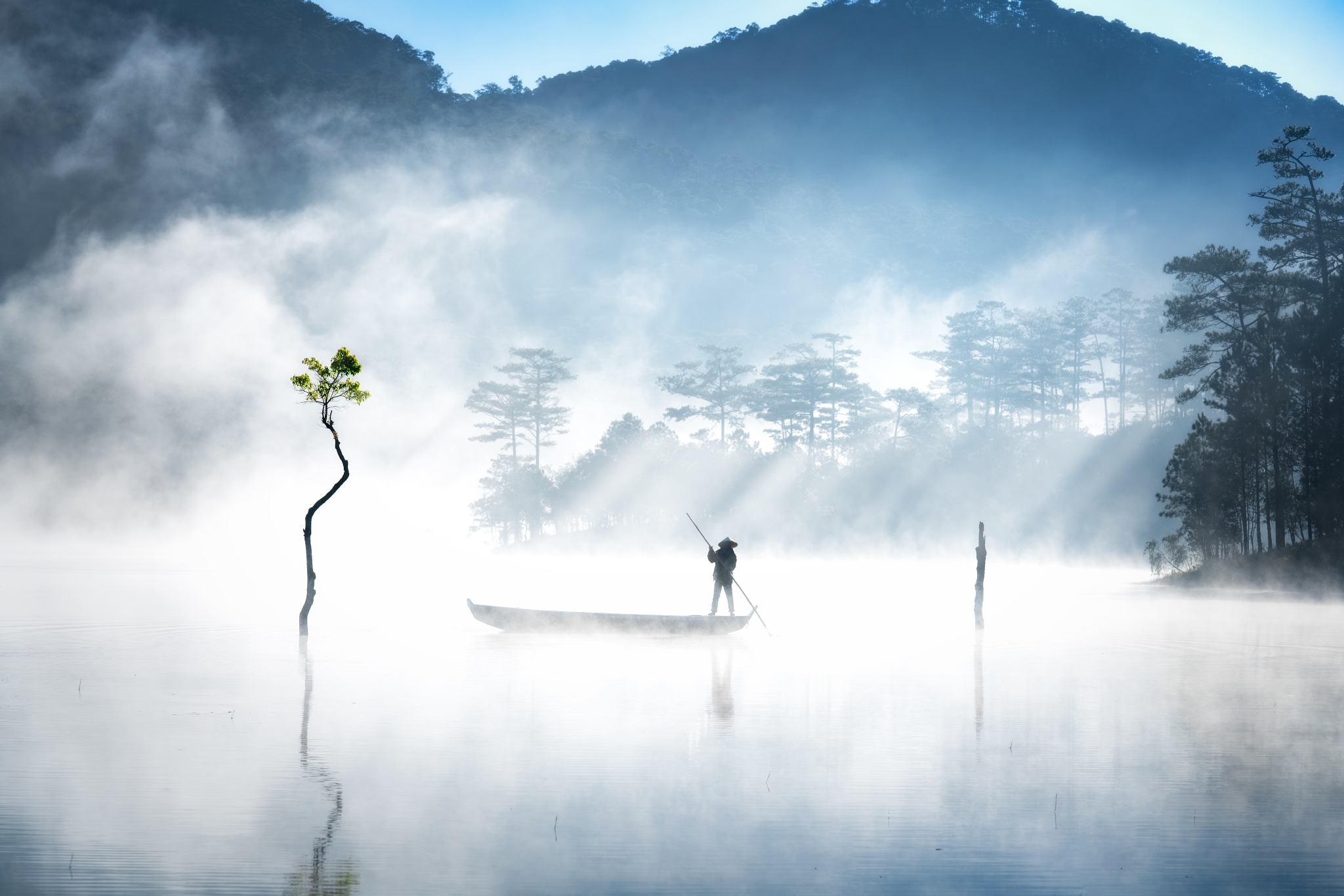 A ferryman shuffles his way across the vast, freshwater lakes of Đà Lạt – a regional capital in Vietnam nicknamed the 'City of Eternal Spring'. Early morning visitors are met with a shimmering layer of fog, seemingly blending air and water into one.
2. Beauty Morning Reflection of Red Sky, With Amazing Pattern of Terrace Rice Fields in North Bengkulu by @rahmadhimawan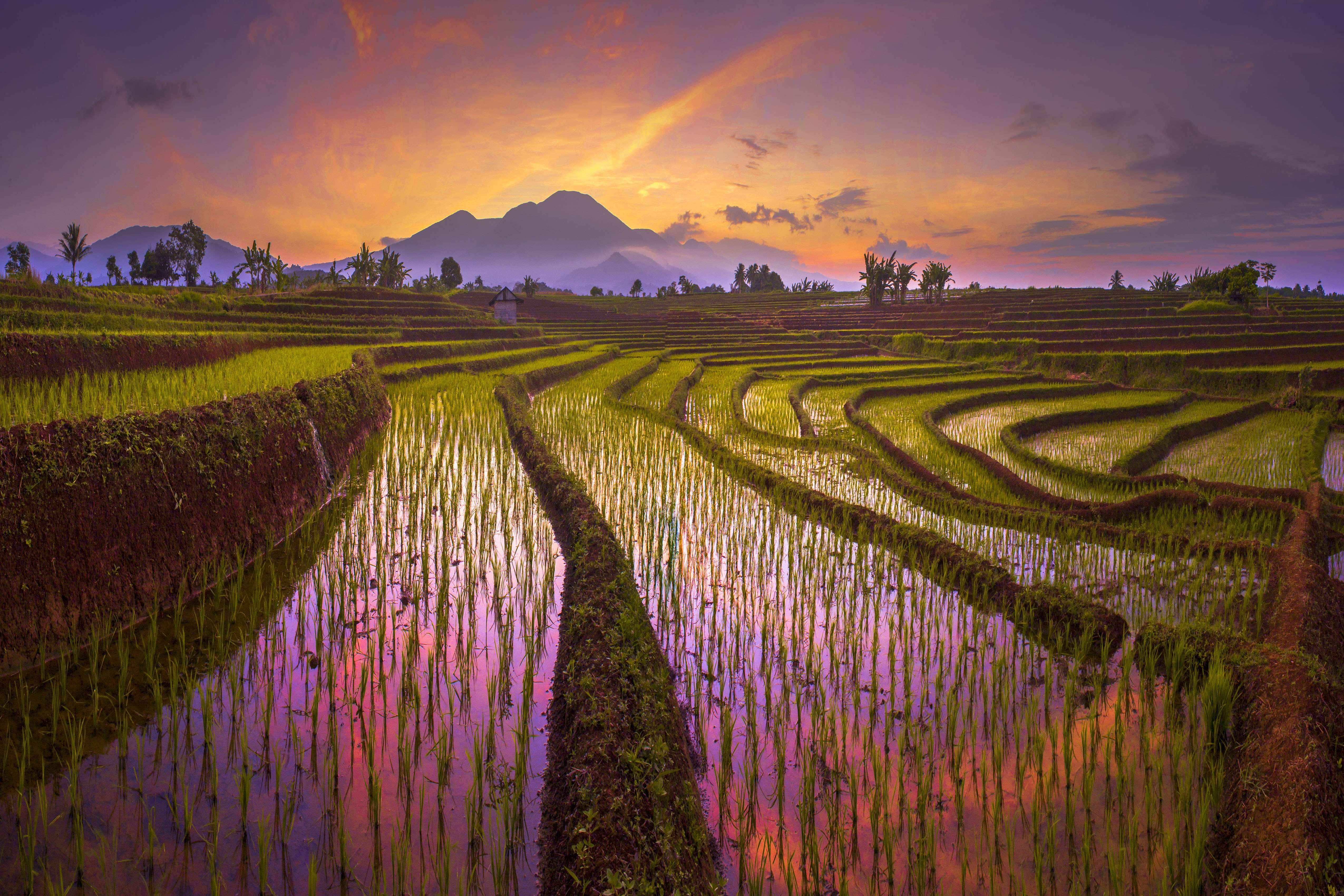 "The sky was really burning with red from the top east above the mountains, and the sun rose to the north west," said the photographer, recalling this panorama of the Kemumu rice field, Indonesia. "I wanted to transmit the beauty of the morning and the tranquillity of rural areas."
3. Lost In The Maze by @emxpi
A single parasol adrift a pleasantly geometric hedge maze, this drone-captured snap explores themes of isolation and opportunity.
4. Dawn In Nam Cuong's Sand Hill by @tuanngocphoto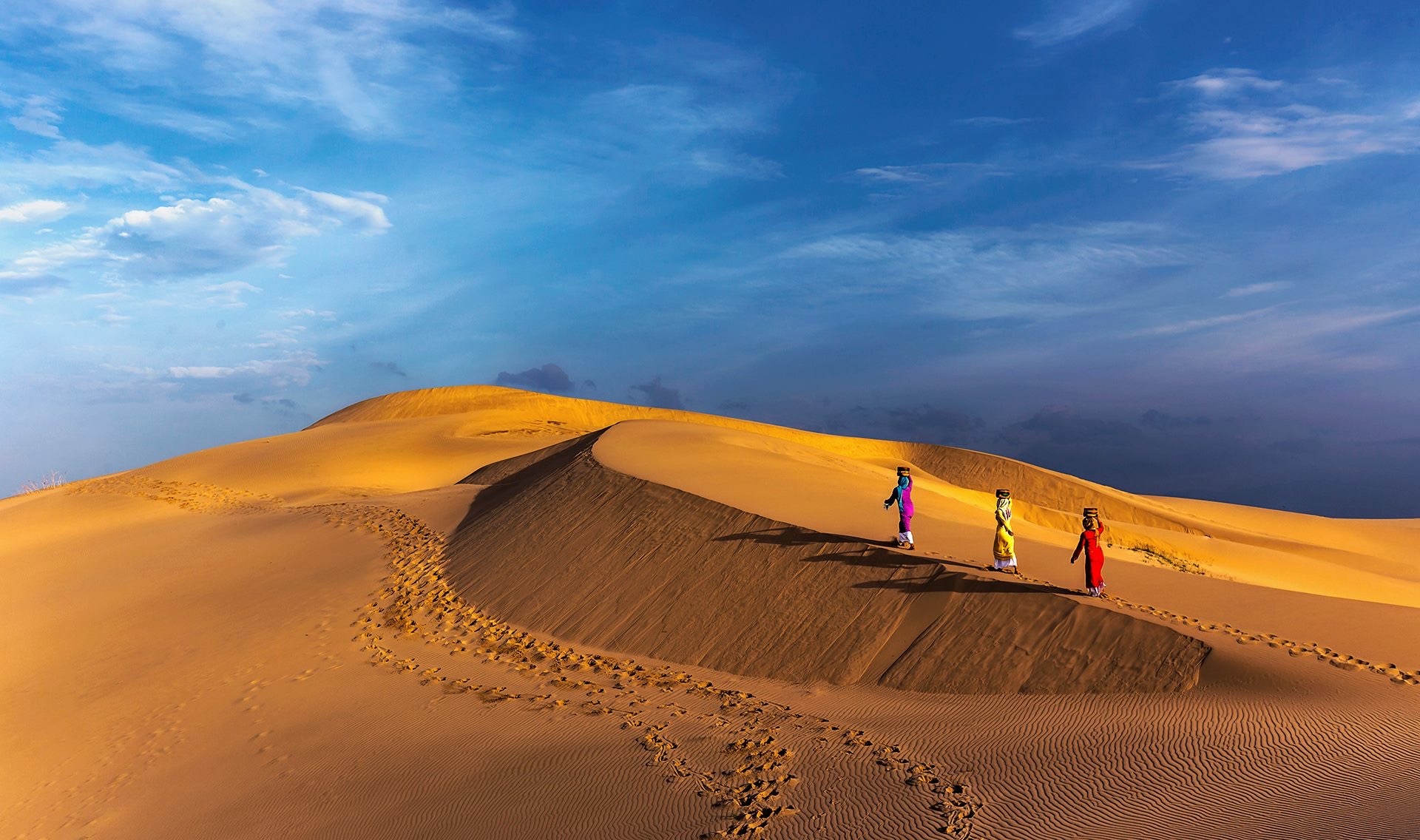 Colour was the word of the day atop the Nam Cuong Dunes in Vietnam, as brightest brown and darkest navy provided a frame for three vibrantly dressed woman transporting their goods across the sand.
5. Morning Arrival Sri Lanka by @leemumford8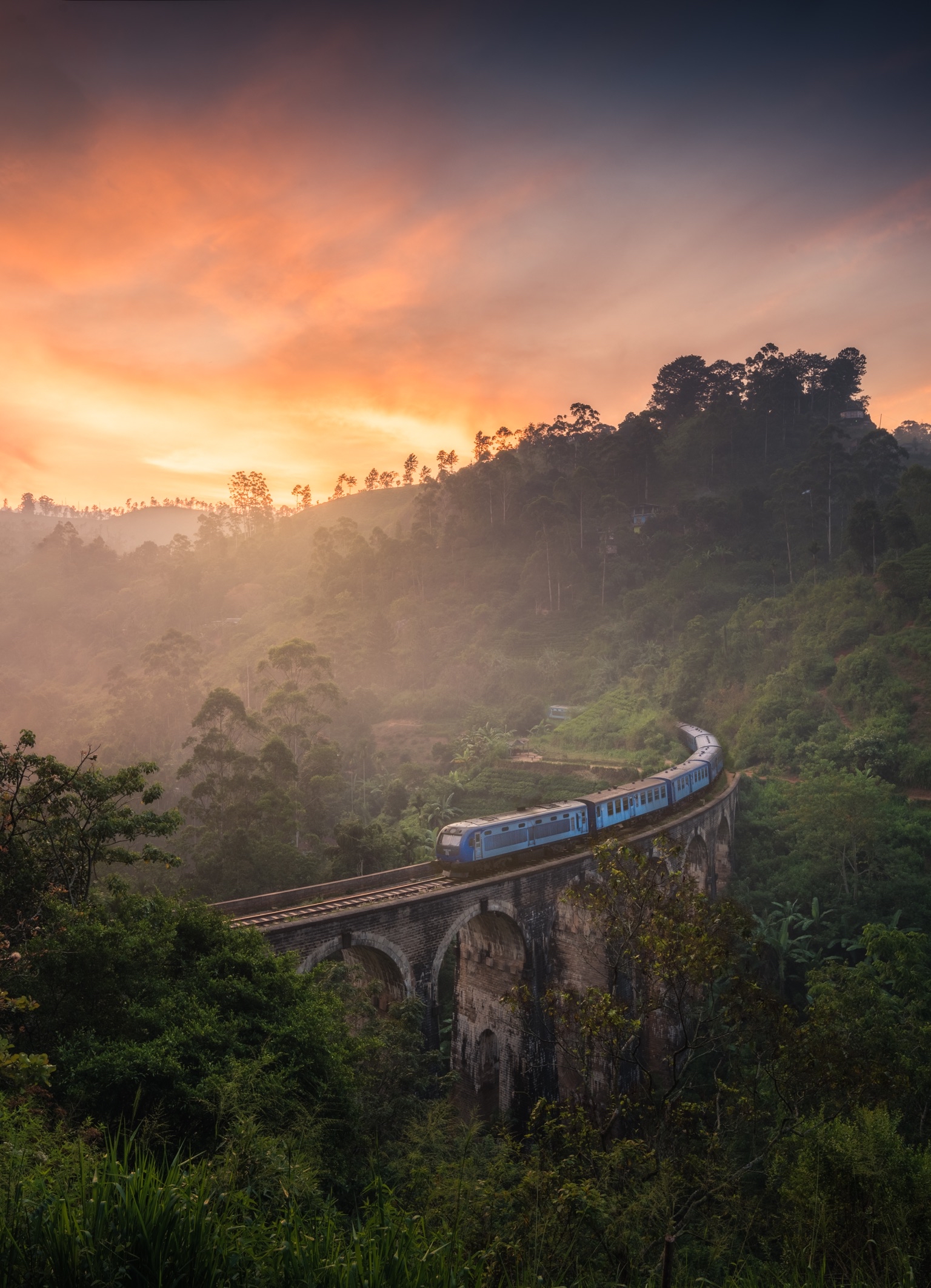 This photographer is already a 2019 champion, triumphing in a water-themed contest earlier in the year, and this dynamic image sits him in good stead for a repeat. It took him three sunrises to get the right light to capture this train trundling across Sri Lanka's famous Nine Arches Bridge.
6. In The Thunderstorm by @dean_nguyen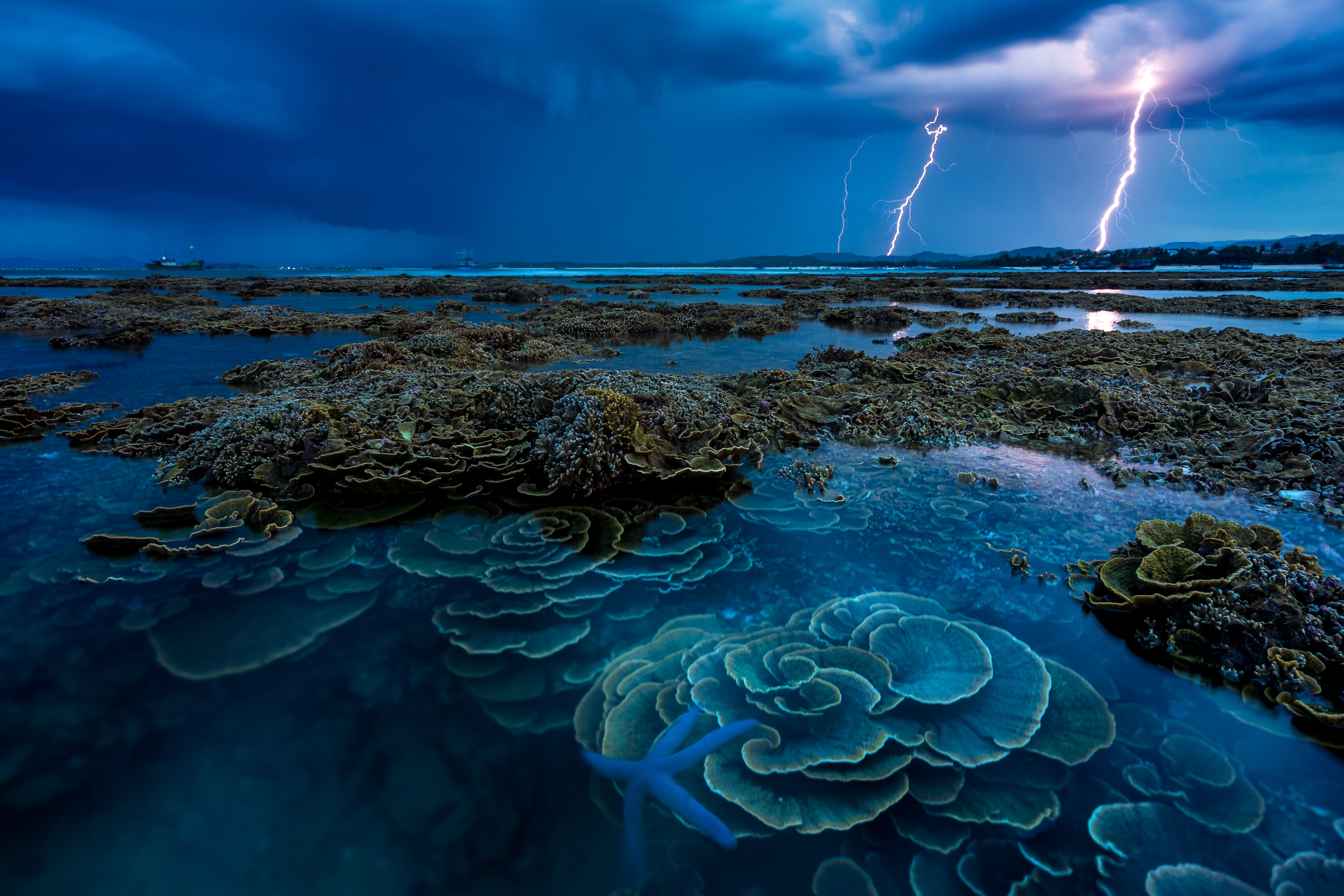 Another entry showcasing the talented landscape of Vietnam, this well-timed snap showcases the unusual combination of lightning strikes and coral.
7. Mount Taranaki, New Zealand by @superthijs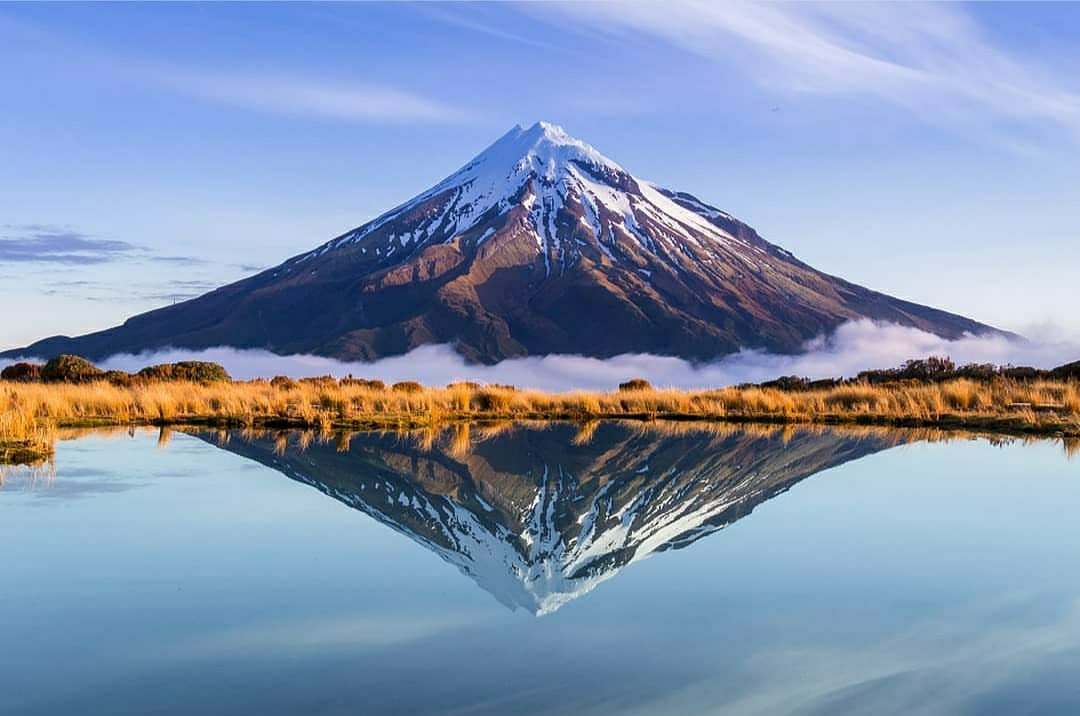 Lake reflections have provided artistic inspiration since time immemorial, but it is very rare to capture one so still as this symmetrical stunner from New Zealand. This photographer nearly paid a high price for his art – he fell into a swamp on his way to the spot, and almost waterlogged his camera.
8. Hoops In The Woods by @i.ride.to.drone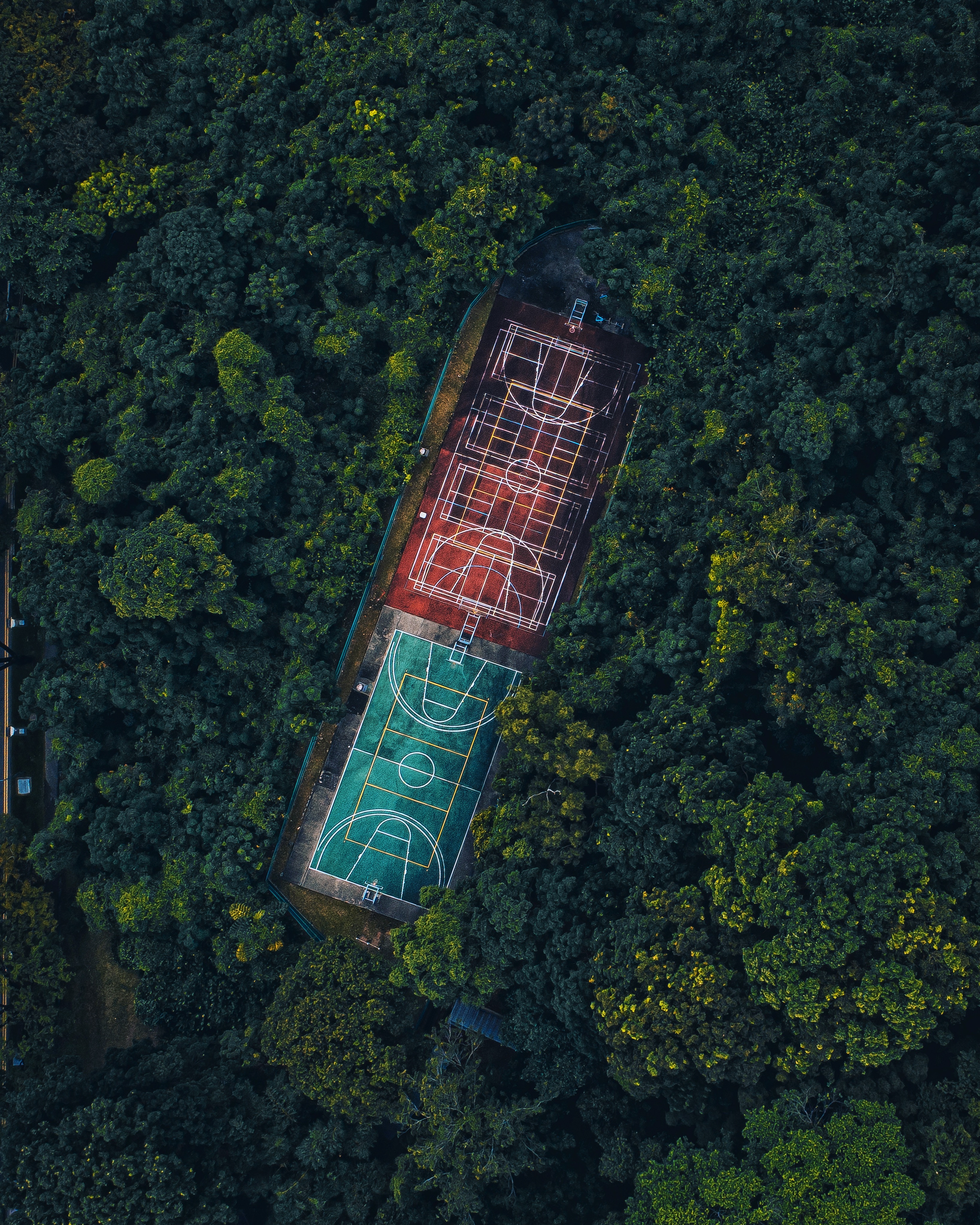 One of the world's greenest cities despite its forest of skyscrapers, this drone shot showcases a side of Singapore rarely seen on the news reels.
9. Tre Cime by @carlesalonsophotography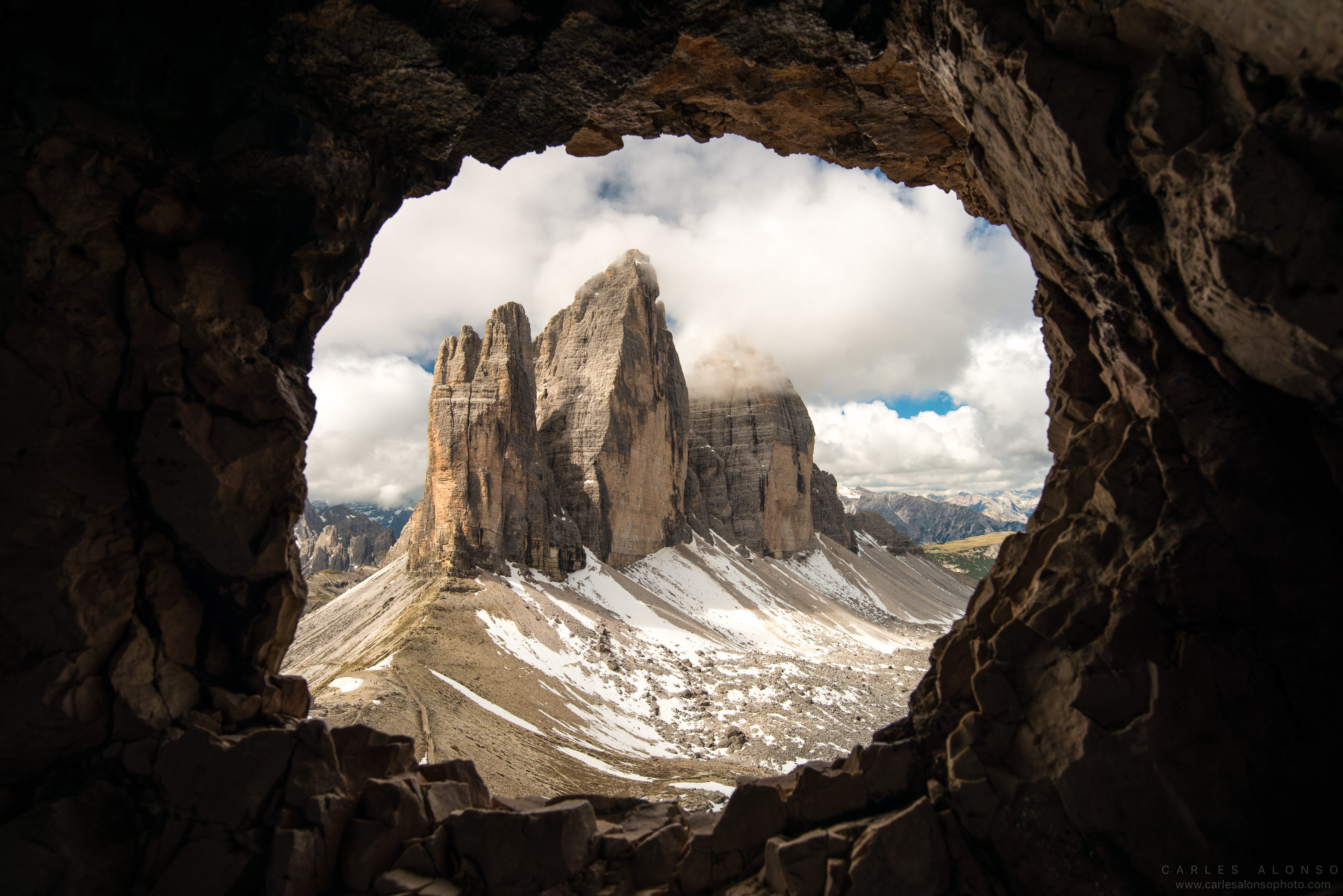 The Dolomite Mountains serve up some of the most picturesque spots in the Southern Alps, and were declared a World Heritage Site in 2009. This well-planned snap is a picture within a picture, using the cave as a natural frame.
10. Best Seats In The House, Like In The Middle Of A Storm by @panvelvet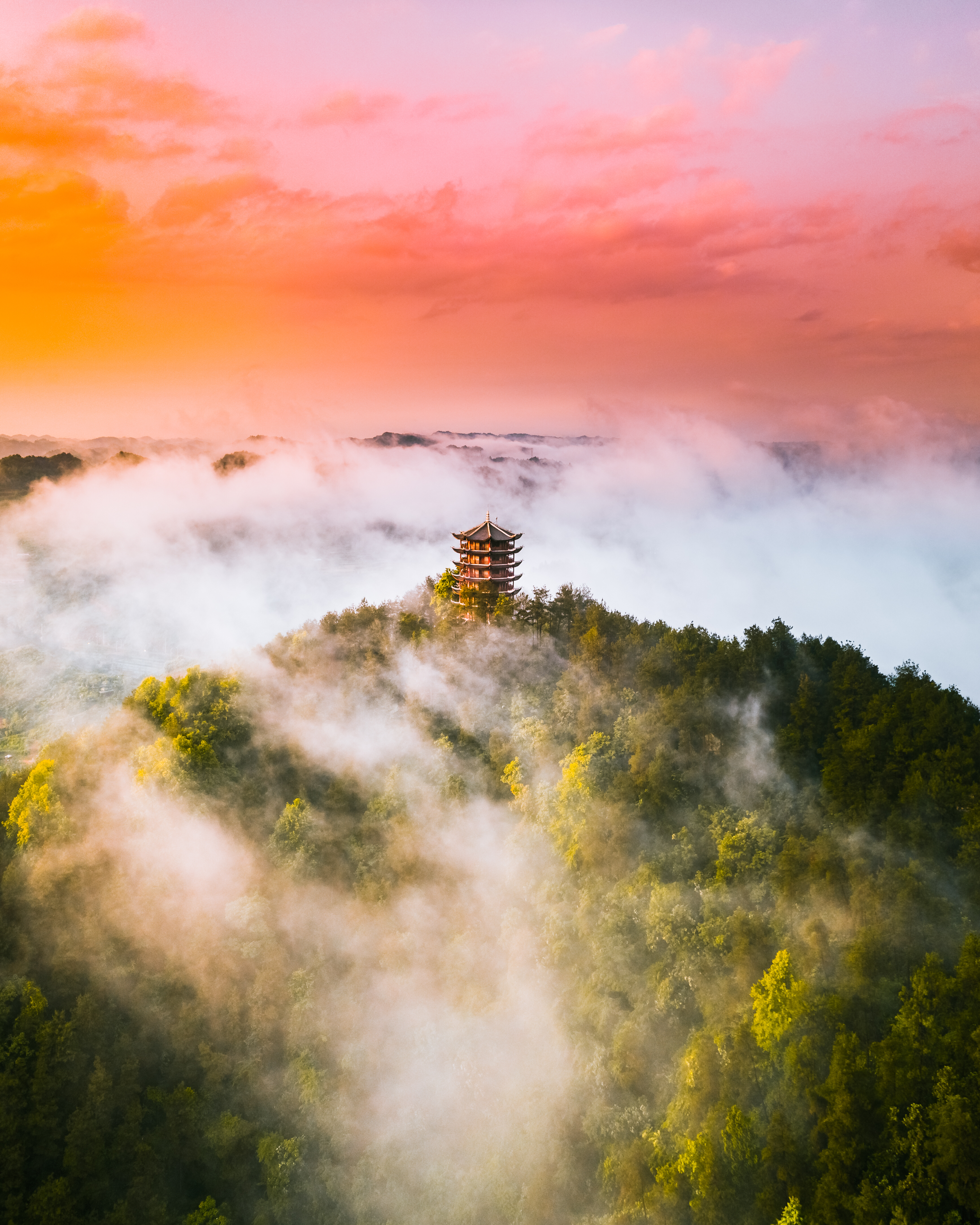 A sunset snap over the ancient Chinese town of Fenghuang, this photo works in layers – the vibrant colours of the sky, a pearly white buffer zone of cloud, the textured green of the forest below.
11. Bagan's Golden Hour by @naingtunwinbagan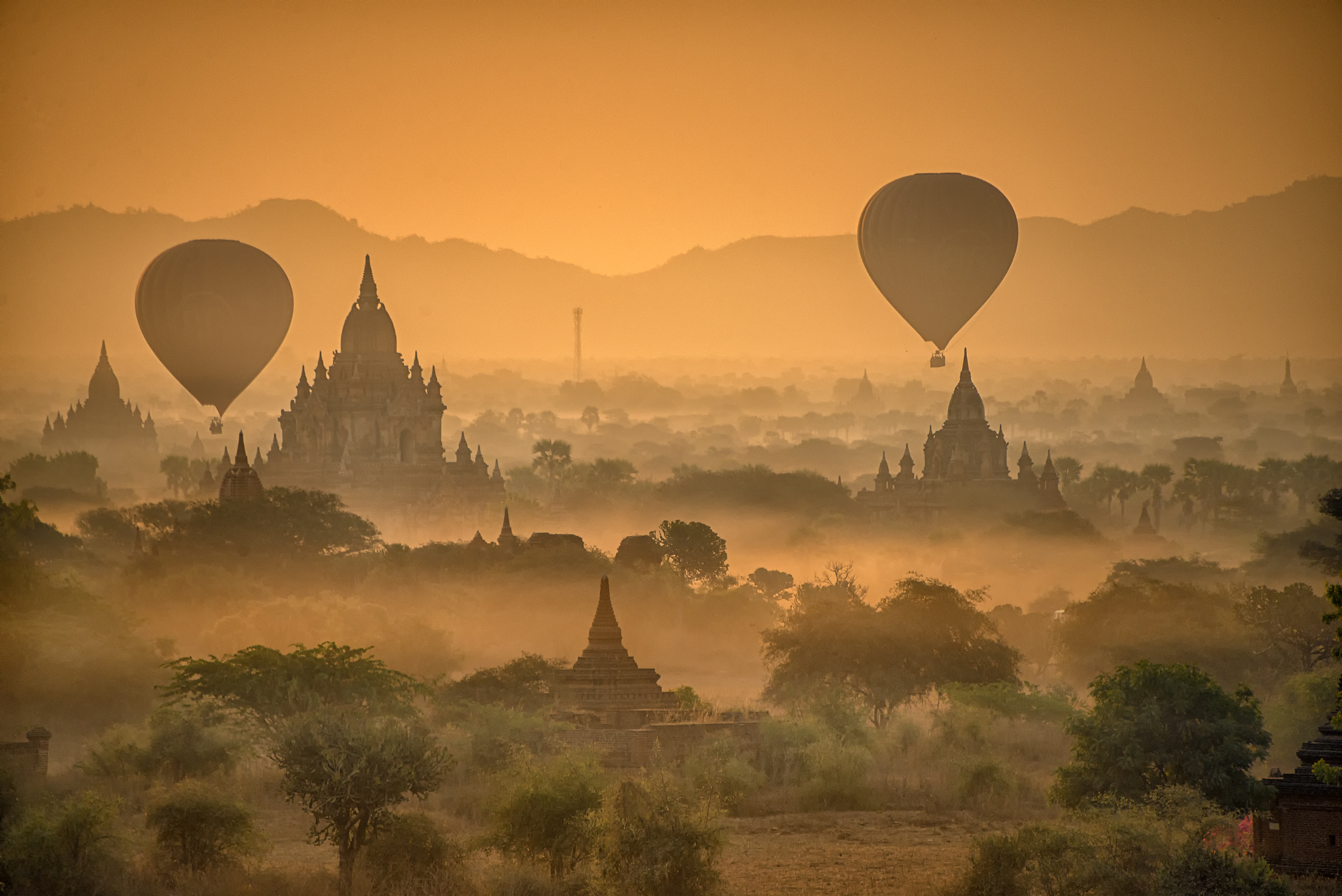 Ancient temples, a pair of hot air balloons, and a thick layer of morning mist – just another winter's day in Bagan, Myanmar.
12. Phenomenal Colours Of Bali by @thedronelad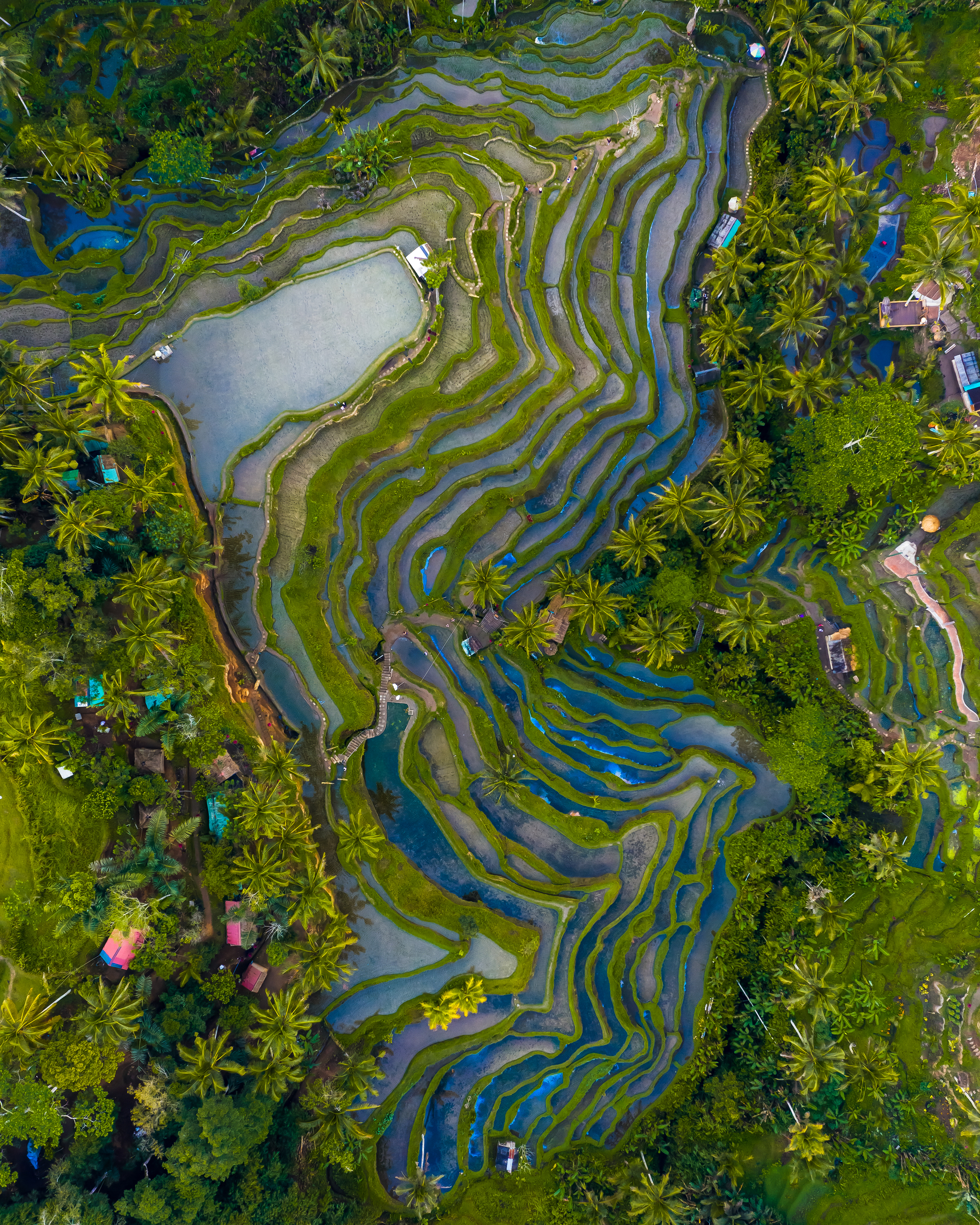 "I was waiting for the right moment," said the photographer, of his drone-sourced snap of Bali's most famous rice terrace. "These blue patches seen in the image started appearing on the water, making this shot quite unique."
The winner will be announced on December 19. 
The following two tabs change content below.
The Press Association
News from the Press Association - the national news agency for the UK and Ireland
Latest posts by The Press Association (see all)
Leave a Comment!
Community Terms & Conditions
Content standards
These content standards apply to any and all material which you contribute to our site (contributions), and to any interactive services associated with it.
You must comply with the spirit of the following standards as well as the letter. The standards apply to each part of any contribution as well as to its whole.
Contributions must:
be accurate (where they state facts); be genuinely held (where they state opinions); and comply with applicable law in the UK and in any country from which they are posted.
Contributions must not:
contain any material which is defamatory of any person; or contain any material which is obscene, offensive, hateful or inflammatory; or promote sexually explicit material; or promote violence; promote discrimination based on race, sex, religion, nationality, disability, sexual orientation or age; or infringe any copyright, database right or trade mark of any other person; or be likely to deceive any person; or be made in breach of any legal duty owed to a third party, such as a contractual duty or a duty of confidence; or promote any illegal activity; or be threatening, abuse or invade another's privacy, or cause annoyance, inconvenience or needless anxiety; or be likely to harass, upset, embarrass, alarm or annoy any other person; or be used to impersonate any person, or to misrepresent your identity or affiliation with any person; or give the impression that they emanate from us, if this is not the case; or advocate, promote or assist any unlawful act such as (by way of example only) copyright infringement or computer misuse.
Nurturing a safe environment
Our Silversurfers community is designed to foster friendships, based on trust, honesty, integrity and loyalty and is underpinned by these values.
We don't tolerate swearing, and reserve the right to remove any posts which we feel may offend others... let's keep it friendly!