5 things not to do before bedtime, according to a sleep expert
Sleeping badly is a waking nightmare for a staggering amount of people – and every one of them knows the huge effect a lack of sleep can have on their wellbeing.
New research by The Sleep Council for Sleeptember – its month-long campaign looking at how to achieve better sleep and the benefits of good sleep – has found 83% of Brits struggle to nod off properly at least one night a week, and over a quarter (26%) describe their sleep as 'poor' or 'very poor' on a normal night.
The survey also found that, on average, adults struggle to get to sleep on 2.85 nights in a typical week – the equivalent of 149 nights a year.
But what can be done? Well, there are a few things you definitely shouldn't be doing before bed, according to Professor Jason Ellis, director of the  Northumbria University Centre for Sleep Research.
"Unlike diet and exercise, for a long time sleep has been an overlooked health behaviour," notes Ellis. And, "while they are not intended, or likely, to help  those with a sleep disorder, they offer the opportunity to sleep smarter and better," he says of his top five sleep don'ts…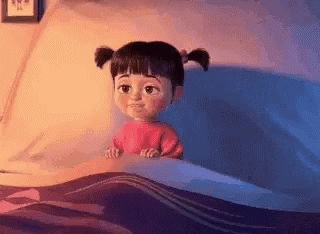 1. Don't try to sleep
"The likelihood is that the opposite will happen and you'll be left in bed getting frustrated. Ask any normal sleeper how they get to sleep and the answer will pretty much be the same – they just do it. Trying to sleep takes energy and effort, and that's going to keep you awake for longer."
2. Don't consume caffeine for eight hours before bedtime
"Caffeine is a stimulant and for some of us, the effects can be felt eight hours later, which could prevent us from getting off to sleep."
3. Don't use alcohol to help you drift off
"Although alcohol is a sedative, the sleep [it induces] is of a very poor quality. When the alcohol starts to wear off, it leads to fragmented and shallow sleep, so you're more likely to awaken throughout the night, but not remember."
4. Don't worry about your sleep too much
"Don't stress about one odd night of poor sleep – it's very common to have the odd bad night of sleep, but our bodies compensate for this and we're more likely to get a better night when we next have an opportunity."
5. Don't go to bed hungry, full or thirsty
"Otherwise you're likely to wake in the night. The issue here is that your body will be either trying to do two things at once (i.e. digest and sleep), or thirst/hunger are likely to make you even more vulnerable to waking up during the night."
The following two tabs change content below.
The Press Association
News from the Press Association - the national news agency for the UK and Ireland
Latest posts by The Press Association (see all)
Leave a Comment!
Community Terms & Conditions
Content standards
These content standards apply to any and all material which you contribute to our site (contributions), and to any interactive services associated with it.
You must comply with the spirit of the following standards as well as the letter. The standards apply to each part of any contribution as well as to its whole.
Contributions must:
be accurate (where they state facts); be genuinely held (where they state opinions); and comply with applicable law in the UK and in any country from which they are posted.
Contributions must not:
contain any material which is defamatory of any person; or contain any material which is obscene, offensive, hateful or inflammatory; or promote sexually explicit material; or promote violence; promote discrimination based on race, sex, religion, nationality, disability, sexual orientation or age; or infringe any copyright, database right or trade mark of any other person; or be likely to deceive any person; or be made in breach of any legal duty owed to a third party, such as a contractual duty or a duty of confidence; or promote any illegal activity; or be threatening, abuse or invade another's privacy, or cause annoyance, inconvenience or needless anxiety; or be likely to harass, upset, embarrass, alarm or annoy any other person; or be used to impersonate any person, or to misrepresent your identity or affiliation with any person; or give the impression that they emanate from us, if this is not the case; or advocate, promote or assist any unlawful act such as (by way of example only) copyright infringement or computer misuse.
Nurturing a safe environment
Our Silversurfers community is designed to foster friendships, based on trust, honesty, integrity and loyalty and is underpinned by these values.
We don't tolerate swearing, and reserve the right to remove any posts which we feel may offend others... let's keep it friendly!