7 tips to help keep you and your property safe
Most of us take pride in our homes. It's our haven – the place where we can relax, be ourselves and feel safe. But in order to keep ourselves, our houses and all of our belongings protected, we need to take home security seriously, and a lot of us don't.
We lock our doors when we go out or go to bed, but that's often the extent of our safeguarding. We nip out for the day leaving windows open, many of us don't have alarms, and Neighbourhood Watch doesn't even exist in many communities any more.
Here, Anthony Neary, managing director of home security retailer safe.co.uk, shares his expert tips on steps you can take to help keep your home safe and sound…

1. Make sure your home looks loved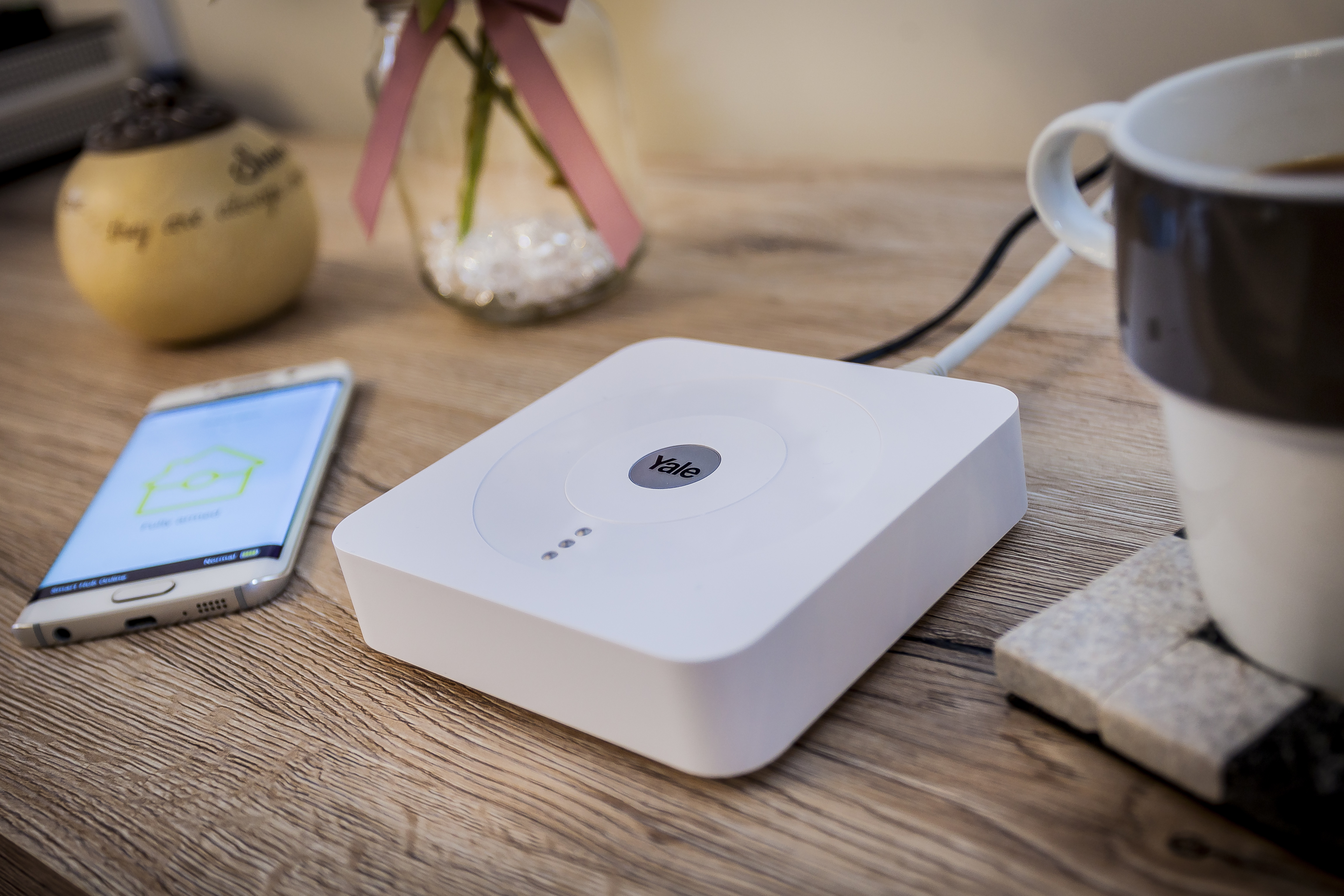 "Keeping your home looking well-loved and maintained is a good first step to deterring thieves," notes Neary, "they're less likely to strike if it looks like there are people around on a regular basis."
Tidy away any tools, bins and ladders, as these can all give burglars a helping hand if they're looking to gain quick entry, and get yourself an alarm. The Yale SR-320 Smart Home Alarm Kit, £249 (safe.co.uk), gives you complete control via your smartphone.
2. Be lock savvy
"Burglars will often scout a location before attempting a burglary, so ensure you keep valuable items (including car keys) away from windows, and make sure your front and back doors are fitted with high-quality locks that meet British Standard BS3621. Burglars will check the quality of locks on windows and whether there are two locks on the front door. Most houses have a single lock, making it easier to break in," he says. "Police figures show that an unlocked door is one of the top ways that burglars gain entry to a property, so always ensure your doors and windows are locked – even when you're at home."
3. Fit lights and cameras – even fake ones help
"Security lights are a huge deterrent, as are prominent CCTV cameras. Quality CCTV cameras and alarm kits are much more accessible these days and don't have to cost the earth – but you could even fit a dummy camera for a quick fix, while you get your security sorted," Neary suggests. Try the Swann DVR8-4575 8 Channel HD 1080p – 4 Camera True Detect CCTV Kit, £289 (safe.co.uk), which detects heat and motion, records the footage onto its own hard drive, and can be watched back on a smartphone.
4. Invest in a safe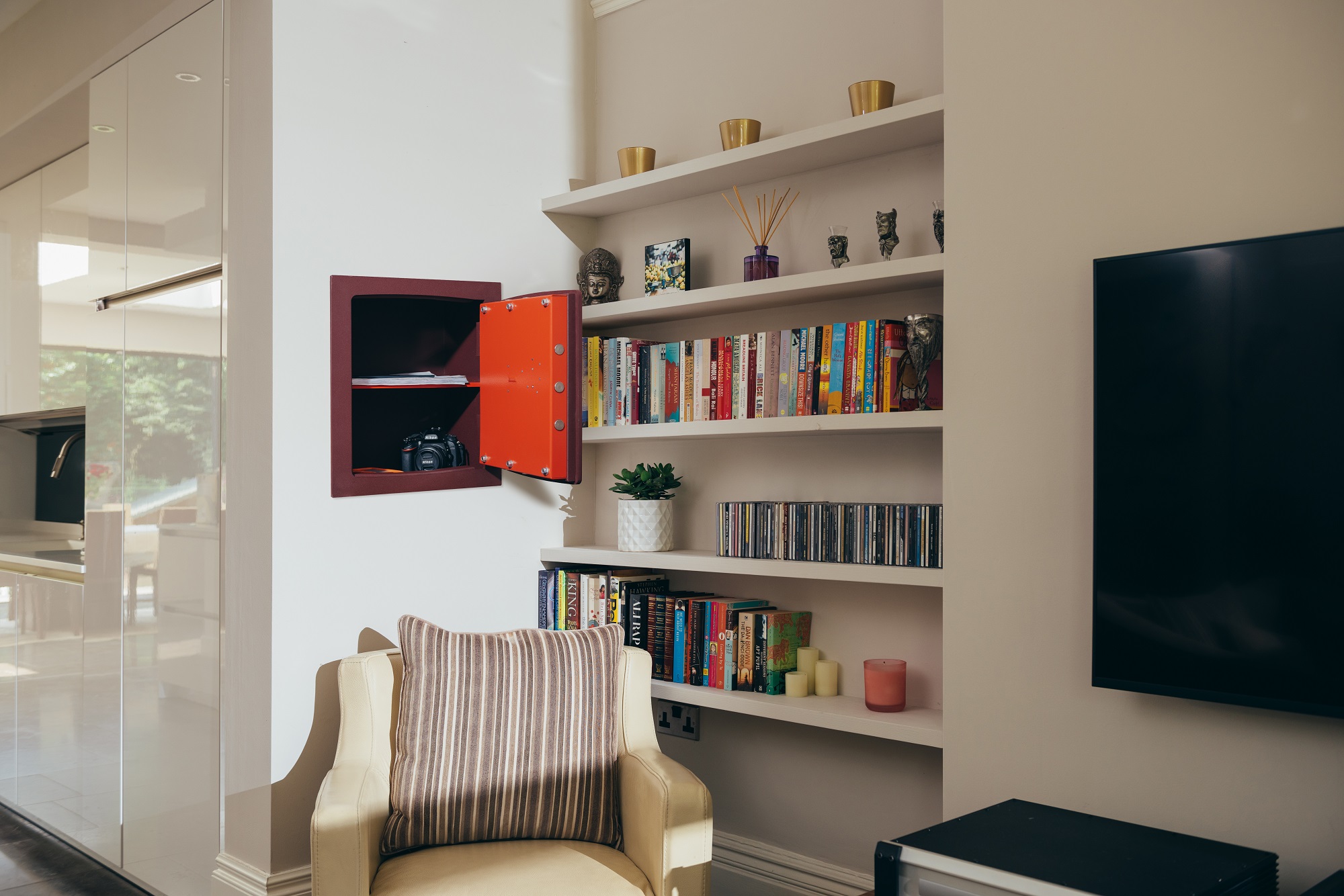 "Recent research we conducted found that less than one in 10 of us keep spare keys in a safe, instead opting for doormats and plant pots," Neary continues. "Safes are a cost-effective way of keeping spare keys and other small items locked away from prying eyes.
"Should the unthinkable happen and a burglar manages to gain entry into your home, the first thing they'll tend to do is head upstairs and ransack the bedroom, as many people will keep valuables under the bed, in the belief this is a secure place. The best thing to do would be to keep any jewellery, passports, spare cash or sentimental items in a safe that's in a wardrobe or – even better – secured to the floor or wall. Traditional key lock, keypad and fingerprint safes all offer extra security for smaller valuables."
5. File your documents
Important documents are often kept in the kitchen, but Neary advises making sure these are filed away and not in plain sight. Identity fraud is something a burglar might be looking to capitalise on, so keep any letters and bank statements tidied away.

6. Put your lights on a timer
"Our research also found that over a third of us admit to leaving for a holiday without any home security measures in place, putting property at risk," says Neary. "A cheap and easy way to deter burglars while your home is empty is to set light timers. Make your home look occupied and have a trusted friend or family member check in, ensuring that post doesn't pile up – burglars will look for signs of an empty house."
7. Be social media savvy
"Playing into the hands of tech-savvy burglars is something increasing numbers of us are falling victim to," Neary adds. "One in five of us post photos on social media while on holiday, and if we don't have our profiles set to private, this information is easily located by burglars. For added peace of mind, consider investing in some form of smart CCTV system that allows you to monitor the cameras remotely via an app on your phone. This way, you'll be able to check in while you're at work or away for longer periods, and your app will alert you when alarms are triggered."
The following two tabs change content below.
The Press Association
News from the Press Association - the national news agency for the UK and Ireland
Latest posts by The Press Association (see all)
Leave a Comment!
Community Terms & Conditions
Content standards
These content standards apply to any and all material which you contribute to our site (contributions), and to any interactive services associated with it.
You must comply with the spirit of the following standards as well as the letter. The standards apply to each part of any contribution as well as to its whole.
Contributions must:
be accurate (where they state facts); be genuinely held (where they state opinions); and comply with applicable law in the UK and in any country from which they are posted.
Contributions must not:
contain any material which is defamatory of any person; or contain any material which is obscene, offensive, hateful or inflammatory; or promote sexually explicit material; or promote violence; promote discrimination based on race, sex, religion, nationality, disability, sexual orientation or age; or infringe any copyright, database right or trade mark of any other person; or be likely to deceive any person; or be made in breach of any legal duty owed to a third party, such as a contractual duty or a duty of confidence; or promote any illegal activity; or be threatening, abuse or invade another's privacy, or cause annoyance, inconvenience or needless anxiety; or be likely to harass, upset, embarrass, alarm or annoy any other person; or be used to impersonate any person, or to misrepresent your identity or affiliation with any person; or give the impression that they emanate from us, if this is not the case; or advocate, promote or assist any unlawful act such as (by way of example only) copyright infringement or computer misuse.
Nurturing a safe environment
Our Silversurfers community is designed to foster friendships, based on trust, honesty, integrity and loyalty and is underpinned by these values.
We don't tolerate swearing, and reserve the right to remove any posts which we feel may offend others... let's keep it friendly!