7 spectacular beauty spots in the UK and Ireland
Stunning staycation scenery
Rightly or wrongly, Britain and Ireland are not known internationally for their stunning scenery. There's an attractive lake here, a few rolling fields there, but to outside eyes, neither nation measures up to, say, the canals of Venice or the beaches of the Caribbean.
With staycations the order of the day though, it's time to turn this reputation around.
Here are some bewitching beauty spots on both sides of the Irish Sea, from magnificent mountains to wild wild woodland…
1. Cliffs of Moher – Co Clare, Ireland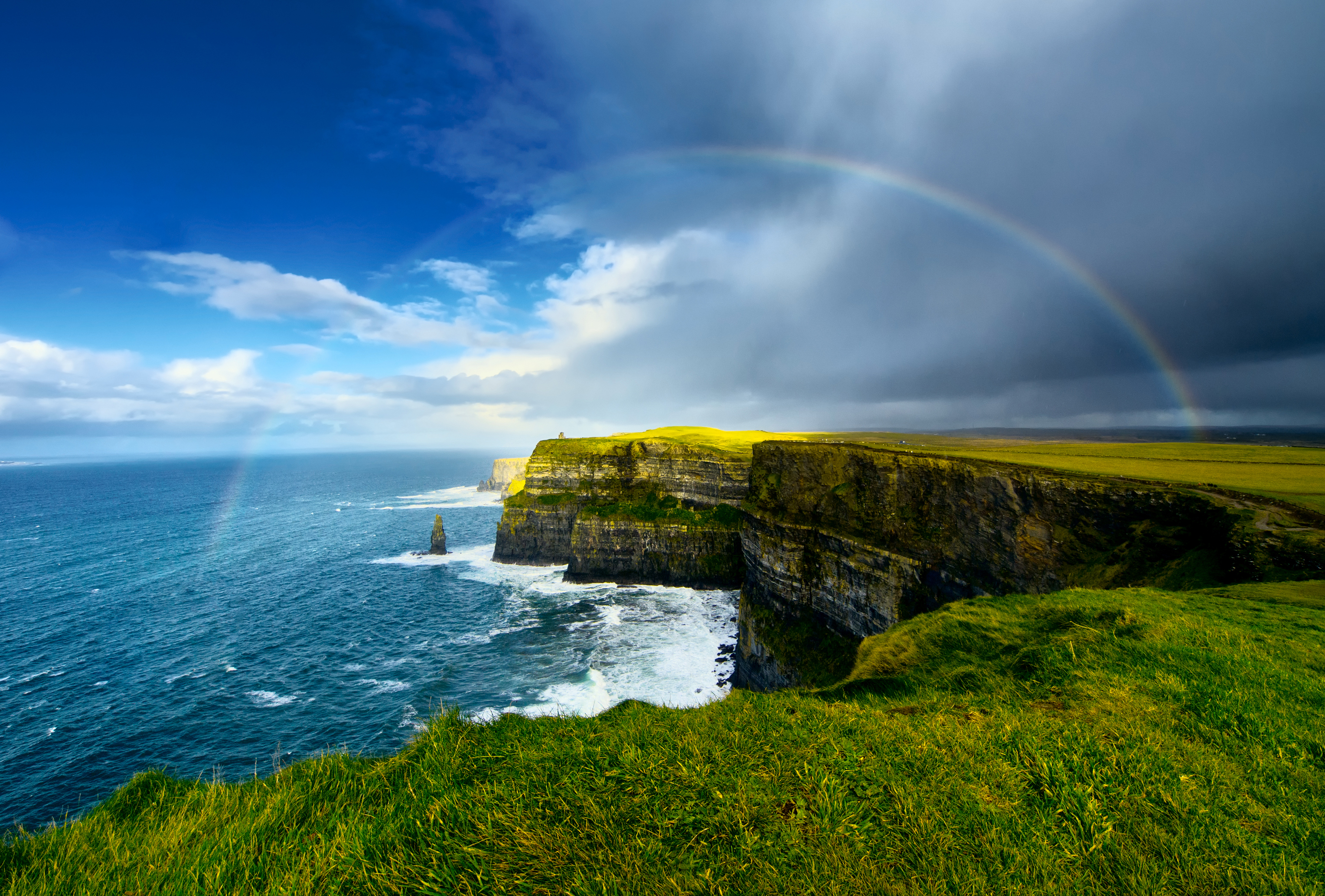 An absolute shoo-in at the top of our list, and a landmark stop on the Wild Atlantic Way, these rugged rock faces plunge more than 200 metres into the sea, and wow tourists mostly with sheer, overpowering scale.
The cliffs claim borderline celebrity status thanks to starring roles in The Princess Bride, Leap Year, and Harry Potter And The Half Blood Prince, and with around 1.5 million visitors a year, you're unlikely to have the views to yourself.
2. Portmeirion – Gwynedd, Wales
Specifically designed to be as picturesque as possible, architect Sir Clough Williams-Ellis spent five decades carefully constructing Portmeirion, and was 90 years old when he finally declared himself satisfied.
A whimsical, Italianate village on the North Welsh coast marked by pastel-coloured cottages, exotic flora, and elaborate water features, the finished article is strangely surreal, and steeped in what Sir Clough called, "That strange necessity": beauty.
3. Cobh – Co Cork, Ireland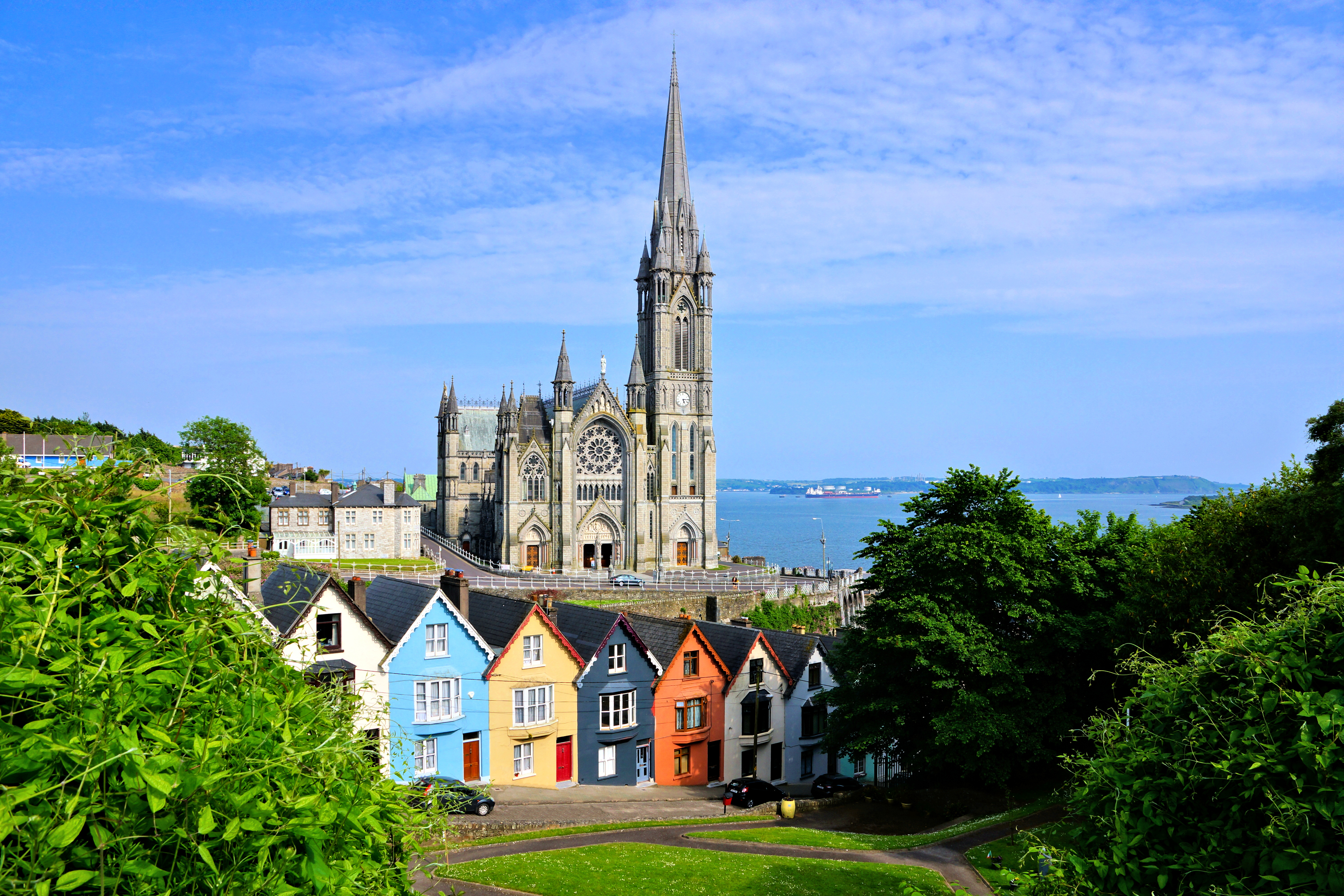 Nearly as pretty as Portmeirion, and far less artificial, the effortlessly aesthetic waterfront of Cobh comes with vibrant, colourful facades, bundles of greenery, and a seaside cathedral boasting a whopping 49 bells.
Once the final port of call for the Titanic, for today's visitors it's a haven of tranquillity, if you can stomach the numerous cruise ships that still sample its wonders in a normal year.
4. The Fairy Pools – Isle of Skye, Scotland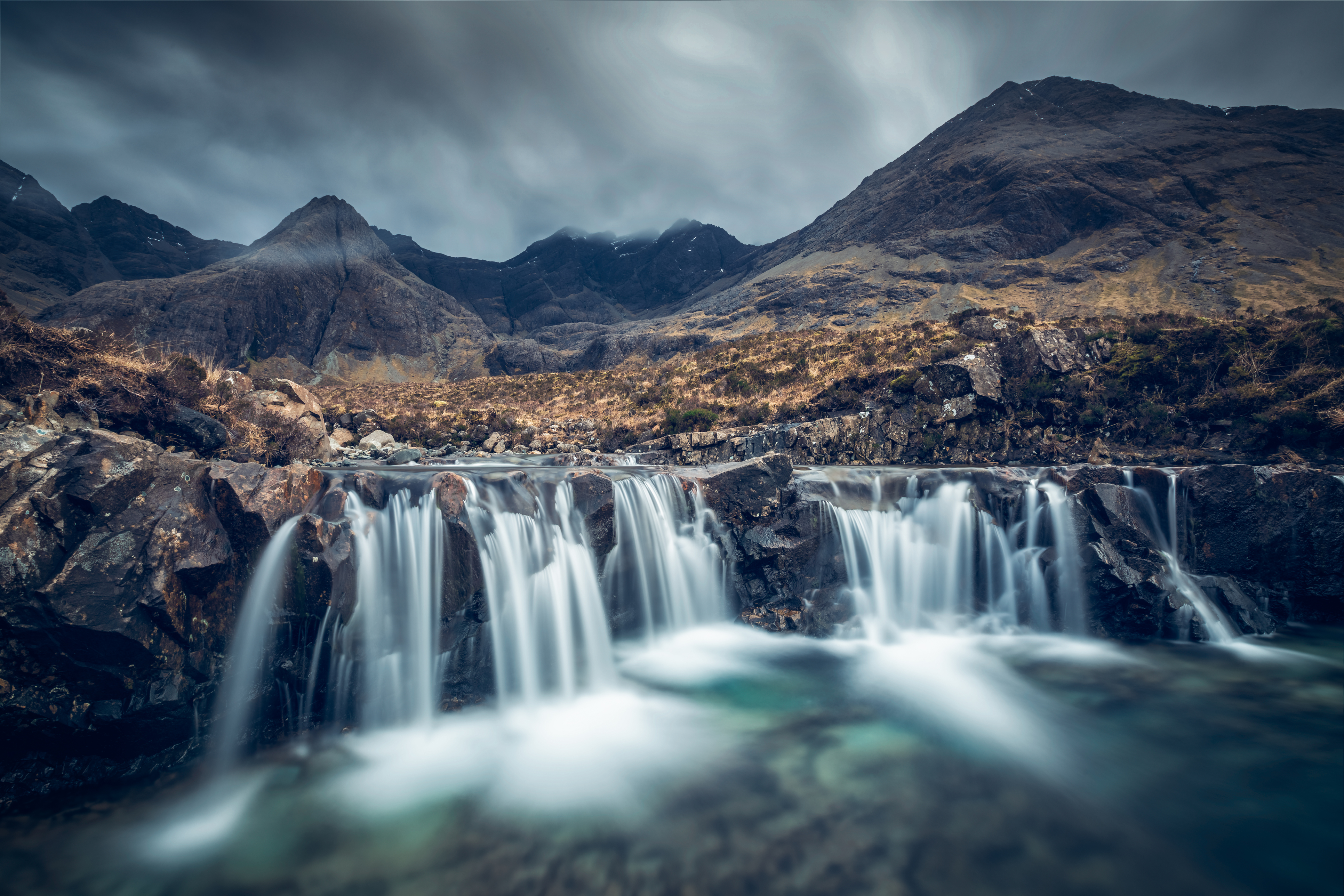 Overflowing with possible picks, you could throw a dart at a map of Skye and odds on it would land somewhere spectacular. We could have gone for the ethereal rocky spikes of Trotternish Ridge, the chocolate box waterfront at Portree, or the plunging waterfall at Kilt Rock.
Instead, we've plumped for the fairy pools, an exceptionally photogenic tumble of water from the Cuillin mountains into a series of crystal clear lagoons. It's an excellent place for wild swimming – if you can handle the blistering cold.
5. Lake Windermere – Cumbria, England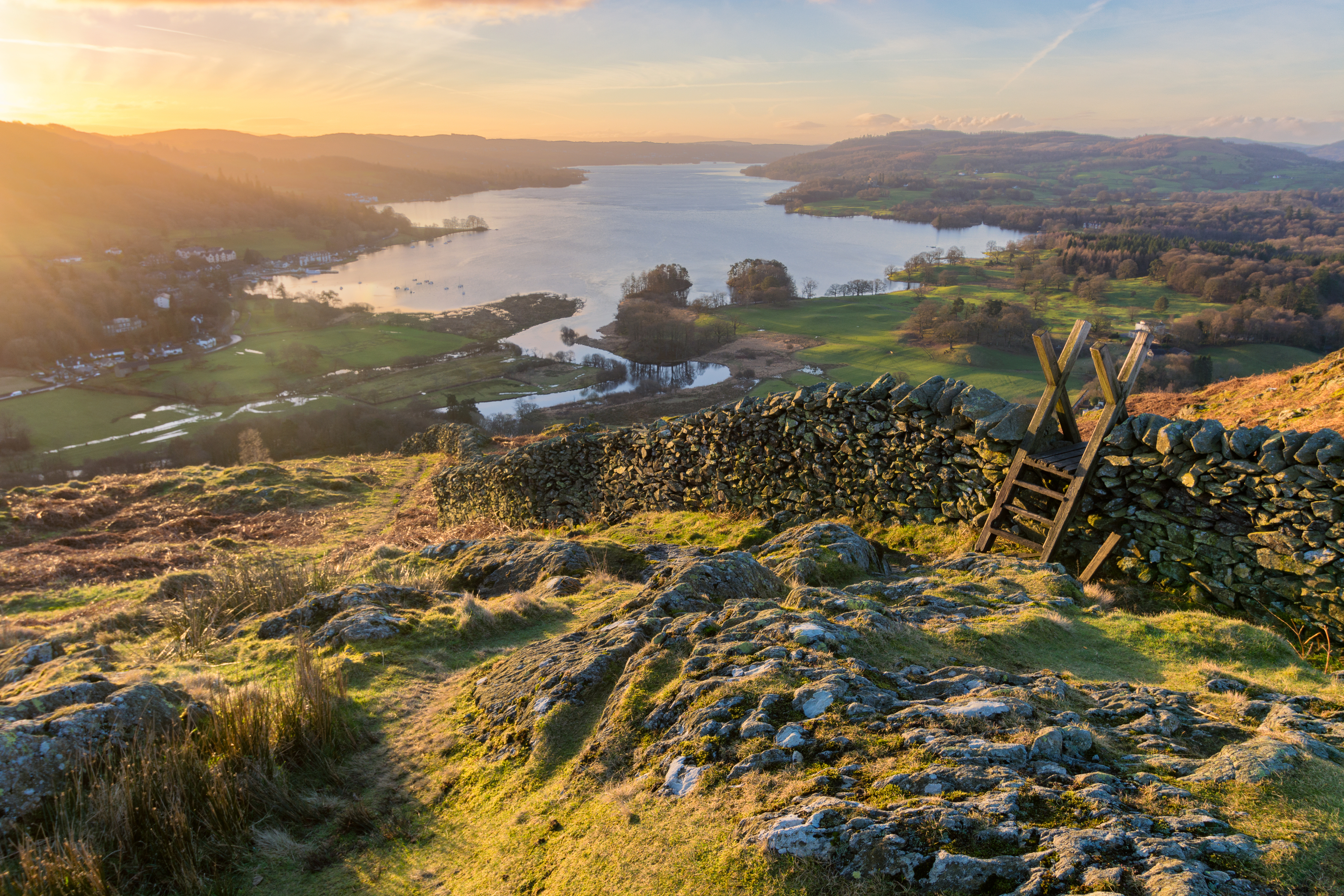 The jewel in the Lake District's crown, Lake Windermere is the largest, prettiest, and probably best-known of the area's sixteen main lakes, acknowledged as part of the inspiration behind Swallows And Amazons by Arthur Ransome.
A staycation hotspot since the mid-19th century, the lake comes into its own at morning and evening, when light breaks across the neighbouring ridges and sets the water's surface aglow.
6. Connemara – Co Galway, Ireland
Not so much a 'spot', as a collection of hills, lakes and vistas, any part of which could constitute a 'spot', Connemara is a west coast hinterland that houses some of the most attractive landscapes in Europe, let alone Ireland.
The highlight reel contains the hiking trails on the quartzite mountain range the Twelve Bens, the granite facade of Kylemore Abbey, reflected in the waters of Pollacapall Lough, and the pristine twin beaches at Roundstone.
7. Wistman's Wood – Dartmoor, Devon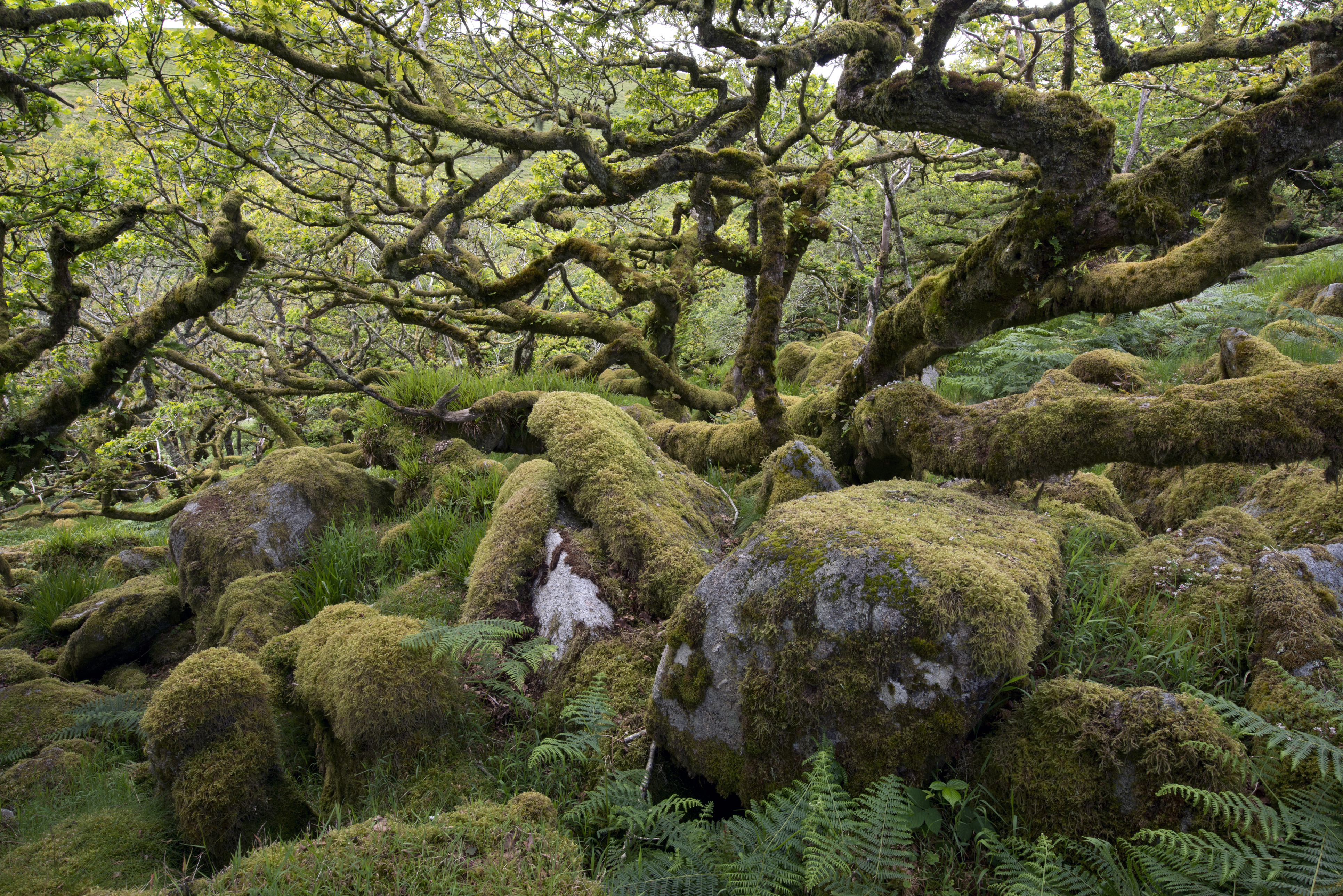 An impenetrable web of writhing branches covered in a thick layer of moss, Wistman's Wood comes at you straight from the pages of a fairy tale. Age has twisted the old oak trees like so many circus contortionists, and when the mists descend, the wood looks near-supernatural.
A remnant of the ancient forests that covered Dartmoor in prehistoric times, it is said to have been a sacred spot for Celtic druids, and locals will tell you any number of tall tales about hell hounds, ghosts and ghouls.
The following two tabs change content below.
The Press Association
News from the Press Association - the national news agency for the UK and Ireland
Latest posts by The Press Association (see all)
Leave a Comment!
Community Terms & Conditions
Content standards
These content standards apply to any and all material which you contribute to our site (contributions), and to any interactive services associated with it.
You must comply with the spirit of the following standards as well as the letter. The standards apply to each part of any contribution as well as to its whole.
Contributions must:
be accurate (where they state facts); be genuinely held (where they state opinions); and comply with applicable law in the UK and in any country from which they are posted.
Contributions must not:
contain any material which is defamatory of any person; or contain any material which is obscene, offensive, hateful or inflammatory; or promote sexually explicit material; or promote violence; promote discrimination based on race, sex, religion, nationality, disability, sexual orientation or age; or infringe any copyright, database right or trade mark of any other person; or be likely to deceive any person; or be made in breach of any legal duty owed to a third party, such as a contractual duty or a duty of confidence; or promote any illegal activity; or be threatening, abuse or invade another's privacy, or cause annoyance, inconvenience or needless anxiety; or be likely to harass, upset, embarrass, alarm or annoy any other person; or be used to impersonate any person, or to misrepresent your identity or affiliation with any person; or give the impression that they emanate from us, if this is not the case; or advocate, promote or assist any unlawful act such as (by way of example only) copyright infringement or computer misuse.
Nurturing a safe environment
Our Silversurfers community is designed to foster friendships, based on trust, honesty, integrity and loyalty and is underpinned by these values.
We don't tolerate swearing, and reserve the right to remove any posts which we feel may offend others... let's keep it friendly!