Always look on the bright side of life: 50 years of Monty Python
It remains one of the most iconic comedy series of our time, spawning films, books, records and tours – and even now as it nears its 50th anniversary next year, Monty Python is as loved as ever.
Coinciding with the milestone, founding member Eric Idle, 75, has written his 'sortabiography', Always Look On the Bright Side Of Life, which charts some of his recollections of the series and its spin-offs.
As the countdown to Monty Python's big birthday in 2019 begins, we join Idle to take a trip down memory lane…
How did Monty Python come about?
Idle, John Cleese and Graham Chapman worked together at the Cambridge Footlights (Cambridge University's now famous dramatics club), later meeting their Oxford Revue rivals Terry Jones and Michael Palin at the Edinburgh Festival.
Terry Gilliam, whose animations would form a stream-of-consciousness flow to become the basis for Monty Python, was introduced to the gang after Cleese met him in New York when on tour with the Footlights Revue.
Did they think Python was going to be something big?

"Absolutely not. It was just a little late night show we were all doing, but which we were fortunate enough to have total control of. We weren't told what to do or stopped from doing anything. We suddenly had the opportunity to do a show exactly how we wanted to do it. That encouraged us to make it something completely different," Idle recalls.
They were given more freedom as the show started life as a late-night slot the BBC wanted to fill.
"There were fewer executives, who are, of course, the death of comedy. We had worked on light entertainment shows but didn't feel we belonged in that slot," adds Idle.
"It was late at night, nobody cared and we were allowed to experiment. Terry Gilliam made a tremendous difference because he was able to put that Victorian animated framework around it, which gave it a stamp look which other shows didn't have. The sketches appeared to be connected by this odd surrealistic framework. "
It wasn't an instant hit with everyone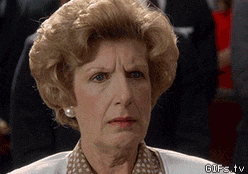 Monty Python might be a firm favourite now, but not everyone was keen to begin with.
"There were lots of complaints but the BBC ignored them. They were trying to open up this late-night slot, and were suddenly finding there were people up that late who liked a comedy show on Sunday night.
"Python wasn't a popular show at first. We really annoyed people. Middle-class ladies would say, 'Monty Python! We hate you lot!' It was much more effectively insulting, rude and nastier than this cuddly group it now appears to be," says Idle.
"People didn't like our attitudes. We were mocking. Upper-class twits were mocked. All the things you were supposed to look up to were mocked. Pantomime Princess Margarets were raced around. It wasn't respectful."
Baffled by success

The show originally ran for 45 episodes over four series. Idle still struggles to understand why it was such a hit. In his memoir, he notes that it was one of the first series shown in colour.
"Python began right at the start of the digital era, which meant that 50 years later, the show physically still doesn't look as dated as it would had it been shot in black and white and on film.
"Python isn't just one type of humour, it is a compendium of styles. While the cast remains the same, the writers are constantly changing, though you never notice which hand is on the tiller. So there is visual humour, verbal humour, clever humour, silliness, rudeness, sophistication and brazen naughtiness, constantly alternating," he adds.
Favourite sketches

"We only did the sketches once. Sometimes we did them on stage. I liked doing Nudge (Nudge, Nudge, Wink Wink) but I also liked to do the travel agent, with the guy who goes on and on about being on holidays, how they are awful, and never stops talking. When we were on tour, I'd end up on the balcony ranting on and on. At the Hollywood Bowl, I ran among the crowd!"
The offshoots were a hit
Monty Python first aired in 1969 with the six original members – Terry Jones, Michael Palin, Eric Idle, Terry Gilliam, John Cleese and Graham Chapman. Within 14 years, the Pythons had made five movies, 45 TV shows, five stage shows, five books, and countless records.
Memorable film moments
Of all the films, the religious satire Monty Python's Life Of Brian was the one which caused the most controversy. It's the story of an ordinary chap called Brian Cohen, who is constantly mistaken for being the long-awaited Messiah.
"We anticipated some controversy but not quite the outrage it aroused," says Idle. "In America, it was on television news and they picketed the Warner Bros studios. We didn't have to do publicity on television for it because the protesters did it for us.
"We anticipated that Mary Whitehouse would sue us. Some local councils wouldn't let it be shown so people simply went into the next town, and in America some states banned it, so people would go to the next state to see it. It was very counter-productive to attack it, because it made people aware of it and they'd think, 'I'll go and see that'.
"Usually, it was attacked by rather bigoted people who hadn't seen it and assumed it was blasphemous, which it actually wasn't. I think many good religious people actually liked it."
An iconic song

And of course, Idle's song – Always Look On The Bright Side Of Life – sung at the end of the film during the crucifixion scene, became iconic.
"It started about 13 years after the movie in the football terraces. Fans sang it when they were losing. Then it went up the charts – to number one in some charts – and it was completely unexpected. People now sing it everywhere, at football matches and funerals. In fact, it's the number one song requested at British funerals."
The final film
In 1983, they released The Meaning Of Life, the last Python film. "We'd pretty much done all we could. We'd done medieval history, we'd done religion and we'd done the meaning of life. It's a very long time for a group of chaps to be working together. People wanted to do different things."
Turning 50
The last time they got together was for the Python reunion in 2014. "It was a privileged thing to be able to say goodbye properly and to do a show when we hadn't been on stage together for 30 years. To do that for 10 nights, with 18,000 people watching, was lovely," says Idle. "The first show sold out in 34 seconds.

"We had a lot of offers to tour it around the world, but Michael didn't want to do it so we didn't. But it was fun. I think it was a good call from him. He said, 'This has been fun but we don't want to be doing this forever, do we?' And I don't think we do. I think it would have got quite boring."
But what about now that the 50th anniversary is approaching – will they do another reunion show? It isn't sounding likely.
"Well, what would we do? Graham's dead, Terry (Jones) can't speak (due to dementia). You can only disappoint.
"We'll talk about something but I don't think we'll be performing," says Idle. "But we are making a movie about Spamalot (adapted originally for the stage from Monty Python And The Holy Grail)."
Always Look On The Bright Side Of Life: A Sortabiography by Eric Idle is published by Weidenfeld & Nicolson, priced £20. Available now.
The following two tabs change content below.
The Press Association
News from the Press Association - the national news agency for the UK and Ireland
Latest posts by The Press Association (see all)
Leave a Comment!
Community Terms & Conditions
Content standards
These content standards apply to any and all material which you contribute to our site (contributions), and to any interactive services associated with it.
You must comply with the spirit of the following standards as well as the letter. The standards apply to each part of any contribution as well as to its whole.
Contributions must:
be accurate (where they state facts); be genuinely held (where they state opinions); and comply with applicable law in the UK and in any country from which they are posted.
Contributions must not:
contain any material which is defamatory of any person; or contain any material which is obscene, offensive, hateful or inflammatory; or promote sexually explicit material; or promote violence; promote discrimination based on race, sex, religion, nationality, disability, sexual orientation or age; or infringe any copyright, database right or trade mark of any other person; or be likely to deceive any person; or be made in breach of any legal duty owed to a third party, such as a contractual duty or a duty of confidence; or promote any illegal activity; or be threatening, abuse or invade another's privacy, or cause annoyance, inconvenience or needless anxiety; or be likely to harass, upset, embarrass, alarm or annoy any other person; or be used to impersonate any person, or to misrepresent your identity or affiliation with any person; or give the impression that they emanate from us, if this is not the case; or advocate, promote or assist any unlawful act such as (by way of example only) copyright infringement or computer misuse.
Nurturing a safe environment
Our Silversurfers community is designed to foster friendships, based on trust, honesty, integrity and loyalty and is underpinned by these values.
We don't tolerate swearing, and reserve the right to remove any posts which we feel may offend others... let's keep it friendly!