Ask an expert: How much exercise should you be doing over the age of 50?
As we age, increasingly, barriers can stand in the way of us being able to run, jump, skip or dance like we used to, but the benefits of staying active in older age shouldn't be ignored.
We asked Lin Seeley, wellbeing coordinator at Bupa Sandhills Court care home to explain why exercise is so important to older people, and how much we should be doing aged 50 and beyond…
"As people get older they tend to become less active. NHS figures suggest that, on average, over 65s are the most sedentary age group – spending upwards of 10 hours a day either sitting or lying down.
"I've spent my career working with older people and know that keeping active as we age has a big impact on overall mental and physical health.
"Perhaps most obviously, exercise can help us maintain a healthy weight. Being overweight or obese can have a detrimental impact on many areas of our health, increasing the risk of heart problems, type 2 diabetes and certain cancers. Likewise, it reduces lethargy and means we can get on with the activities we enjoy.
"It's not just about keeping the weight off either, as regular exercise helps us keep healthy muscles. As we get older it becomes harder for our bodies to maintain muscle, but exercise can combat this, improving our strength and balance so we can continue to lead the independent life we're used to.
"With this in mind, it's not surprising to see a link between exercise and good mental health, as we're able to keep up things like hobbies, social commitments, or even playing with the grandchildren. Likewise, it can have an impact on our confidence and self-esteem. This is thought to be one of the reasons active people have a reduced risk of suffering from depression.
"So how much should you be doing? NHS guidelines suggest over 50s should aim for around two and half hours of moderate exercise a week.
"Ideally this would be spread out, with short bursts of activity – around 20 minutes to half an hour – most days of the week.
"Clearly this doesn't have to be weightlifting or marathon training, but it does need to be something that raises your heart rate. Activities like a brisk walk or bike ride should work, but you can also see an impact from things like pushing the lawnmower – or even the vacuum cleaner, if you're vigorous enough.
"Again though, it's important not only to focus on cardio but also building and maintaining muscle. While weight training and Pilates can be good for this, household tasks involving heavy lifting – like big gardening projects – can also help. Varying our exercises is also important as it works different muscle groups.
"The most important thing to remember though is to do what's right for you. Exercise in your 50s is going to be very different to that in your 70s and 80s.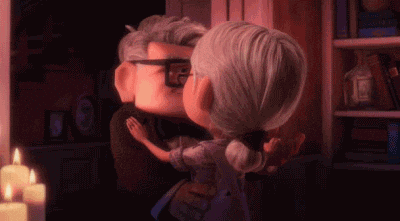 "Adapt what you do as you age. If you don't have the strength or balance you used to, there are other ways of staying active. For example, in our care homes, activities like armchair yoga or slow dancing are really popular, and help keep people happy and healthy.
"Likewise, it's important to keep you brain active – which is why I recommend things like puzzles, crosswords and quizzes, to keep people both mentally and physically sharp in their older years."
The following two tabs change content below.
The Press Association
News from the Press Association - the national news agency for the UK and Ireland
Latest posts by The Press Association (see all)
Leave a Comment!
Community Terms & Conditions
Content standards
These content standards apply to any and all material which you contribute to our site (contributions), and to any interactive services associated with it.
You must comply with the spirit of the following standards as well as the letter. The standards apply to each part of any contribution as well as to its whole.
Contributions must:
be accurate (where they state facts); be genuinely held (where they state opinions); and comply with applicable law in the UK and in any country from which they are posted.
Contributions must not:
contain any material which is defamatory of any person; or contain any material which is obscene, offensive, hateful or inflammatory; or promote sexually explicit material; or promote violence; promote discrimination based on race, sex, religion, nationality, disability, sexual orientation or age; or infringe any copyright, database right or trade mark of any other person; or be likely to deceive any person; or be made in breach of any legal duty owed to a third party, such as a contractual duty or a duty of confidence; or promote any illegal activity; or be threatening, abuse or invade another's privacy, or cause annoyance, inconvenience or needless anxiety; or be likely to harass, upset, embarrass, alarm or annoy any other person; or be used to impersonate any person, or to misrepresent your identity or affiliation with any person; or give the impression that they emanate from us, if this is not the case; or advocate, promote or assist any unlawful act such as (by way of example only) copyright infringement or computer misuse.
Nurturing a safe environment
Our Silversurfers community is designed to foster friendships, based on trust, honesty, integrity and loyalty and is underpinned by these values.
We don't tolerate swearing, and reserve the right to remove any posts which we feel may offend others... let's keep it friendly!