Dawn French on turning 60: 'Bring it on! I feel comfortable in my skin and grateful to be here'
s Dawn French celebrates her 60th birthday, she chats to Hannah Stephenson about life, love and being a grandmother-in-waiting.
Actress, comedian and writer Dawn French celebrates her 60th birthday today and is showing no signs of slowing down.
She shares her thoughts and words of wisdom in her new book, Me. You. A Diary, a part-memoir/part diary, which invites readers to provide their own diary inserts. But how does she feel about the big 6-0?
Was 60 a catalyst for the book?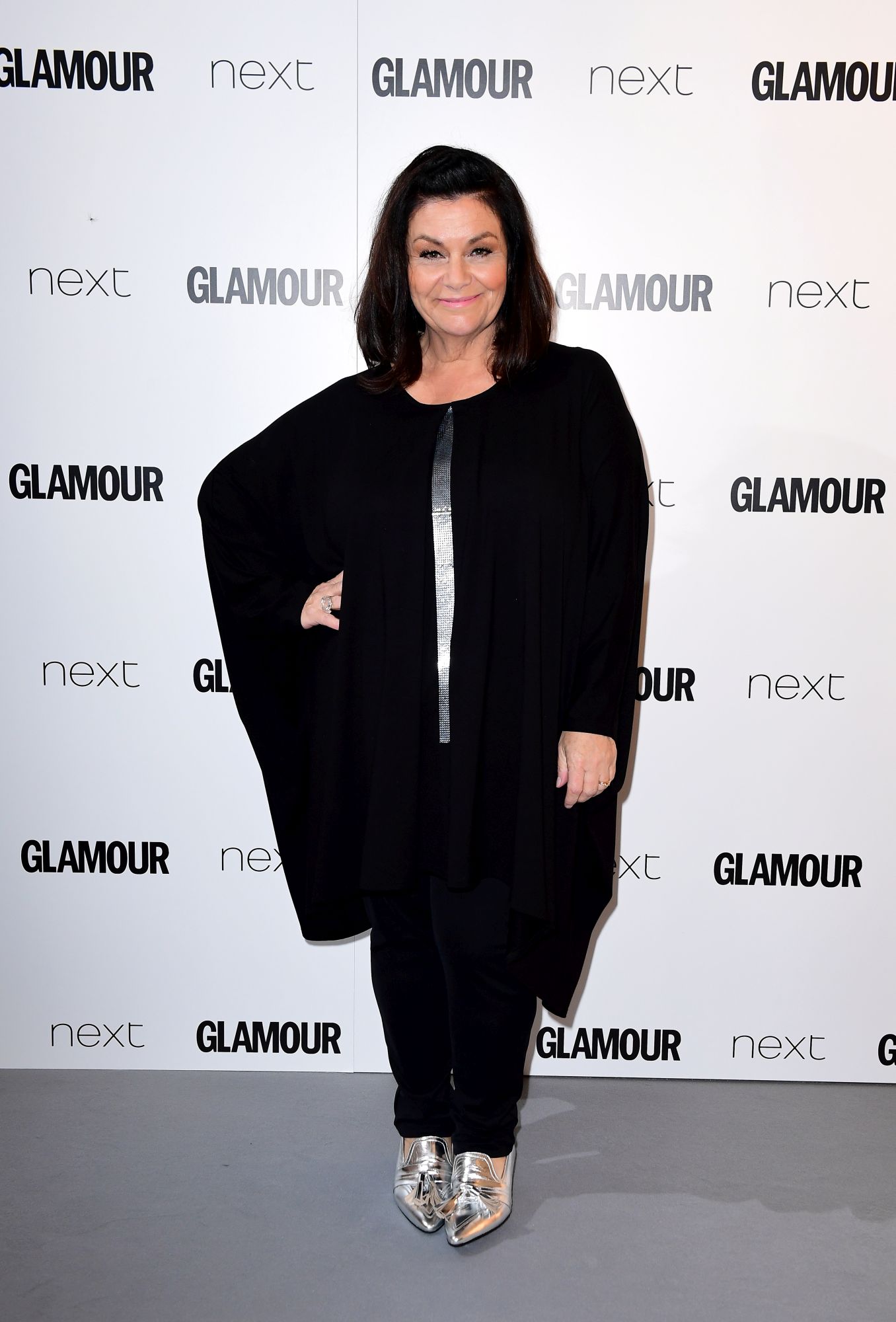 "I've got another chapter in my life and have learned a bit more in the last 10 years. I wanted the book not to be entirely autobiographical, but the result of what I've learned up until this time.
"Because I turned 60, I wanted to have an uplifting celebration of some sort, sort of as a gift from me to whoever, and together we trundle through the year.
"I'm saying, 'Here is some of my stuff, what is your stuff? They don't have to tell me, they tell the diary. It's not just a book full of words."
How does it feel turning 60?
"I don't feel anything yet, particularly. I feel comfortable in my skin, I feel 'Bring it on', I feel grateful to be here because many of my friends didn't make it this far. I just feel happy to be here and in a good place in my life."
How are you celebrating?
"I'm not a big one for parties. I'll be celebrating with my chap [Mark Bignell], my kids [she has one adopted daughter with ex Lenny Henry and two stepchildren], my brother and family, and my best friend. I hope for good music, food, wine, stories, kissing and cake."
Will writing take over performing in your 60s?

"I've mainly been writing in the last three or four years, but every now and again the show-off and child in me has that sickness all performers do, where you need a little bit of jazz hands. I'm lucky enough to be able to do a bit of drama, a bit of French and Saunders, a bit of children's presenting."
Are you on social media at 60?

"I'm on Twitter, I'm not on Instagram and somebody handles my Facebook page. I don't have a computer. There is one in my house but it's in a back room and is used by my husband and kids. Occasionally if I have to look at something that's been sent to me electronically, somebody clever will find it for me and I know how to sit and make it go forwards and backwards."
You did your first solo stand-up tour, Thirty Million Minutes, in your 50s and suffered terrible vertigo on stage. Has it put you off further tours?
"No, but I would be very careful about how the stage is lit and the size and the gradient of the stage. I just know myself better now. I have a neuropathy where particular kinds of lighting set off this fizzing in my head and that makes me have the vertigo. It's not uncommon, but not many people put themselves in a situation where they're looking out into sheer darkness, with retina-singeing light from either side."
Are you yearning for grandchildren?
"I'm a grandmother-in-waiting. I'm in the wings and I'm ready. I don't want to push anyone either. None of our three kids are ready yet. I'm just ready when they are. I think I'll be quite strict, but good fun once we all know what we're up to."
Will you be slowing down work-wise any time soon?
"I don't want to make a plan like that. I've got another novel to write next year, I've got French & Saunders [a 30th anniversary Christmas special], the release of my 30 Million Minutes DVD in December, the second series of Delicious [on Sky One], then go on to the second series of Little Big Shots, the talent show I present. There's no slowing down."
How do you see your future?
"I'd like life to have more gaps in it where I'd have time to see more of my friends and family."
The following two tabs change content below.
The Press Association
News from the Press Association - the national news agency for the UK and Ireland
Latest posts by The Press Association (see all)
Leave a Comment!
Community Terms & Conditions
Content standards
These content standards apply to any and all material which you contribute to our site (contributions), and to any interactive services associated with it.
You must comply with the spirit of the following standards as well as the letter. The standards apply to each part of any contribution as well as to its whole.
Contributions must:
be accurate (where they state facts); be genuinely held (where they state opinions); and comply with applicable law in the UK and in any country from which they are posted.
Contributions must not:
contain any material which is defamatory of any person; or contain any material which is obscene, offensive, hateful or inflammatory; or promote sexually explicit material; or promote violence; promote discrimination based on race, sex, religion, nationality, disability, sexual orientation or age; or infringe any copyright, database right or trade mark of any other person; or be likely to deceive any person; or be made in breach of any legal duty owed to a third party, such as a contractual duty or a duty of confidence; or promote any illegal activity; or be threatening, abuse or invade another's privacy, or cause annoyance, inconvenience or needless anxiety; or be likely to harass, upset, embarrass, alarm or annoy any other person; or be used to impersonate any person, or to misrepresent your identity or affiliation with any person; or give the impression that they emanate from us, if this is not the case; or advocate, promote or assist any unlawful act such as (by way of example only) copyright infringement or computer misuse.
Nurturing a safe environment
Our Silversurfers community is designed to foster friendships, based on trust, honesty, integrity and loyalty and is underpinned by these values.
We don't tolerate swearing, and reserve the right to remove any posts which we feel may offend others... let's keep it friendly!