How to celebrate Mother's Day remotely with your mum
Showing that you care – from a distance.
From football fixtures to Eurovision, most of life is currently cancelled, but with a little care and attention, there's no need to add Mother's Day to the list.
There's plenty of ways to spread the love without actual, physical presence – you just need to get a little creative…
Video calls are your friend
There are some things for which a text simply will not do. A phone call is the bare minimum, but helping your parent set up Skype or FaceTime might be the gift that keeps on giving in the weeks to come. There's a big difference between a smiling face and a disembodied voice, and your mum deserves the former.
Play a game together
If you've mastered the video call, games like chess and rummy can be played with a simple camera tilt, while word games and quizzes can be managed audio-only. Games like Scrabble can easily be played in two locations – simply plot both players on both boards.
Send a virtual card
e-Cards have enjoyed a surge of popularity in recent times, and in the age of coronavirus they're starting to really earn their keep. Jacquie Lawson Cards offer intricate, animated greetings featuring natural scenes, based mostly on hand-painted designs.
At the other end of the scale, Sloppy Kiss Cards serves up a menagerie of endlessly adorable cats and dogs, which will invade your chosen inbox with cuteness while wearing silly hats.
Subscriptions and vouchers
A long-standing get-out-jail-free card even in times of plenty, gift vouchers and subscription services are heaven for the housebound. Netflix and Spotify could certainly help keep boredom at bay (other providers are available), but not all subscription services are online only.
You can arrange the delivery of a monthly book bundle, or, if more to their taste, a monthly beer bundle, while the London Sock Company will wing regular pairs of homely-yet-fashionable socks direct to your door.
IOUs
Normally an IOU smacks of disorganisation, but in the present circumstances, we think they'll understand. Rock concerts, sporting events, and theatre runs have all been cut down by corona chaos, but they'll be back, and if you pick the right future outing, it will definitely be the thought that counts.
It's not an easy time for gift-giving, but it's really good to have something to look forward to.
Playlists and podcasts
If afternoon tea is cancelled, and your bouquet of peonies is still shedding petals in your kitchen, give them the gift of your opinion. Make them a playlist on Spotify, wire them a list of podcasts, or simply recommend a few movies.
More than a commodity, it's a shared experience. Pop culture has been a reference point for generations, and once you've consumed the same things, you can talk about them.
Send a letter
We know, they may not get it in time, but older generations in particular appreciate the personal touch of pen and ink, and it's impossible not to feel important receiving a properly addressed missive on elegant writing paper. The words may be the same as in an email – but the message is not.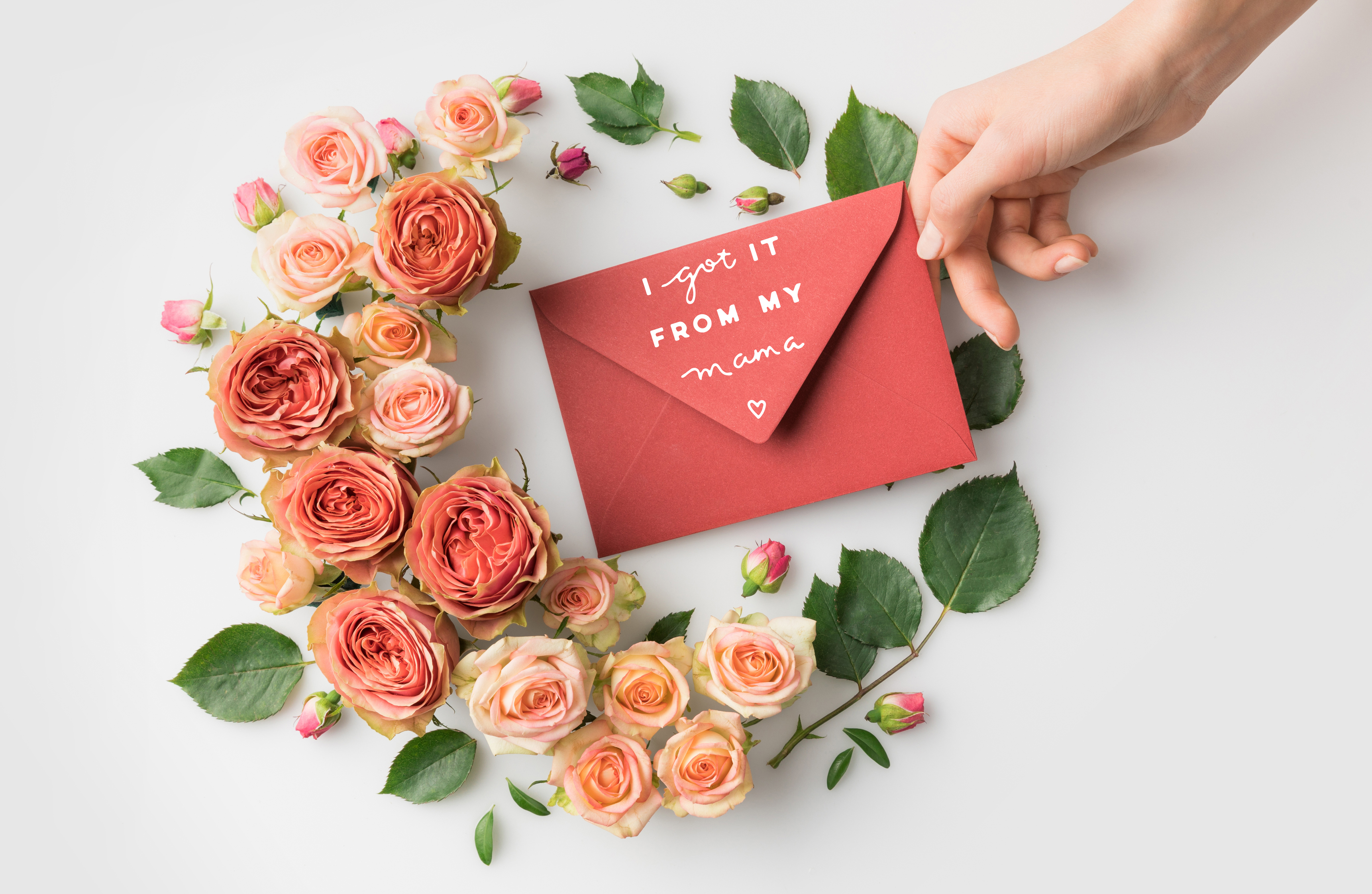 A self-isolation hamper
If your mum is social distancing (she should be, and so should you), the ensuing weeks are going to be long, difficult, and most of all boring. Prepare an aid basket filled with her favourite things – sweetmeats, magazines, seeds if she's a keen gardener, perhaps a few immune-boosting supplements, and, most importantly, wine.
The following two tabs change content below.
The Press Association
News from the Press Association - the national news agency for the UK and Ireland
Latest posts by The Press Association (see all)
Leave a Comment!
Community Terms & Conditions
Content standards
These content standards apply to any and all material which you contribute to our site (contributions), and to any interactive services associated with it.
You must comply with the spirit of the following standards as well as the letter. The standards apply to each part of any contribution as well as to its whole.
Contributions must:
be accurate (where they state facts); be genuinely held (where they state opinions); and comply with applicable law in the UK and in any country from which they are posted.
Contributions must not:
contain any material which is defamatory of any person; or contain any material which is obscene, offensive, hateful or inflammatory; or promote sexually explicit material; or promote violence; promote discrimination based on race, sex, religion, nationality, disability, sexual orientation or age; or infringe any copyright, database right or trade mark of any other person; or be likely to deceive any person; or be made in breach of any legal duty owed to a third party, such as a contractual duty or a duty of confidence; or promote any illegal activity; or be threatening, abuse or invade another's privacy, or cause annoyance, inconvenience or needless anxiety; or be likely to harass, upset, embarrass, alarm or annoy any other person; or be used to impersonate any person, or to misrepresent your identity or affiliation with any person; or give the impression that they emanate from us, if this is not the case; or advocate, promote or assist any unlawful act such as (by way of example only) copyright infringement or computer misuse.
Nurturing a safe environment
Our Silversurfers community is designed to foster friendships, based on trust, honesty, integrity and loyalty and is underpinned by these values.
We don't tolerate swearing, and reserve the right to remove any posts which we feel may offend others... let's keep it friendly!