International Dance Day: 8 great dance movies to lift your spirits
Today is International Dance Day, but we can't imagine many will be celebrating. Traditionally a social activity with plenty of close physical contact, dancing is as far from social distancing as you can get while fully clothed, and nightclubs, salsa bars and ballroom contests have almost all been shuttered.
These classic dance flicks will make you feel like you're grooving, even from the seclusion of your sofa…
1. Saturday Night Fever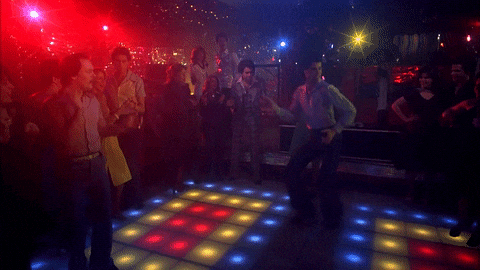 Any movie with Seventies-era John Travolta wearing too much hair gel is OK by us. A full-blown cultural phenomenon, Saturday Night Fever is immortal for its fashion, swagger, and falsetto-voiced Bee Gees soundtrack. A sensory overload of flashing lights, bad behaviour and beloved dance moves, it also happens to be an exceptionally good film.
2. Dirty Dancing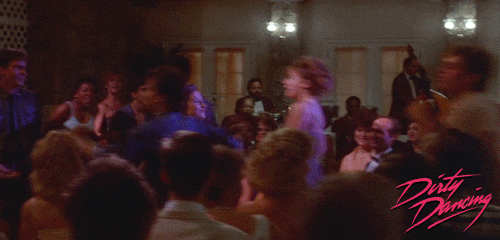 Nobody puts Baby in a corner, and nobody can resist the charms of this superbly choreographed classic. One of the seminal Eighties rom-coms, Jennifer Grey and Patrick Swayze's high-tempo romance is surprisingly touching and delightfully retro. Class barriers, obstinate parents, boring holidays – they're nothing next to the power of dance.
3. Step Up
Despite reading straight from the Dirty Dancing playbook (roughneck boy meets wealthy girl, fall in love and win dance contest), Step Up stood out thanks to its energetic dance numbers and charismatic leads. The movie spawned numerous sequels and spin-offs, but none of them measure up to the OG. Even if the charms of Step Up are lost on you, we should all be grateful for it launching Channing Tatum's career.
4. Black Swan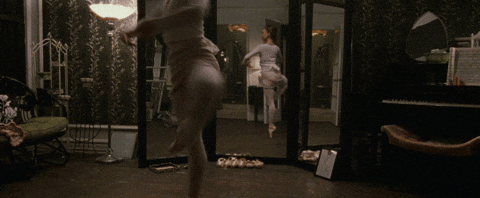 We're not sure what it is about ballet movies, but from Suspiria to Red Sparrow they tend to be darker, and much more intense than their nightclub-based brethren. A dance flick for an edgier crowd, Black Swan is a psycho-sexual tale of rivalry and intrigue, anchored by an Oscar winning performance from Natalie Portman. Probably not one to watch with the kids.
5. Singing In The Rain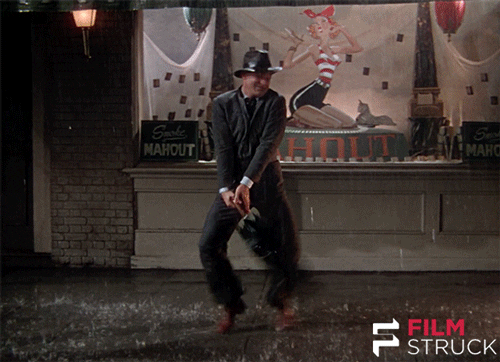 We all recognise Gene Kelly twirling round a lamppost singing about singing in the rain, but how many of us have actually seen the full movie? A genuine titan of cinema, this 1952 flick is ever-present on all-time-best-movie lists, thanks to an expert blend of romance, comedy, and an endearingly light touch. Kelly may look gleeful while strutting sodden down the street, but the sequence took several days to film and allegedly he had a fever while doing it.
6. Footloose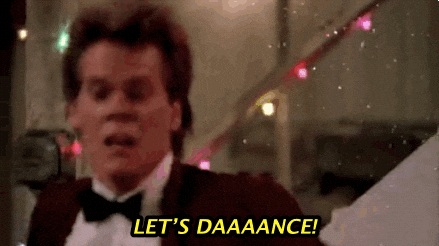 A 26 year-old Kevin Bacon, some of the cheesiest dialogue ever put to film, and a Kenny Loggins theme that could still fill most dancefloors – who needs subtlety when you've got all that? When a law banning dancing threatens their senior prom, Bacon and chums stick it to the stuffy city council the only way they know how – by grooving like there's no tomorrow. To be clear, watch the 1984 original. Do not watch the 2011 remake.
7. Burlesque
Not all pop stars can make it as movie stars, but 2010's Burlesque just about makes it work. Christina Aguilera stars as a small town girl with big city dreams opposite Hollywood heavyweight Cher, in an over-the-top, risqué romp set in a neo-burlesque LA club.
8. Save the Last Dance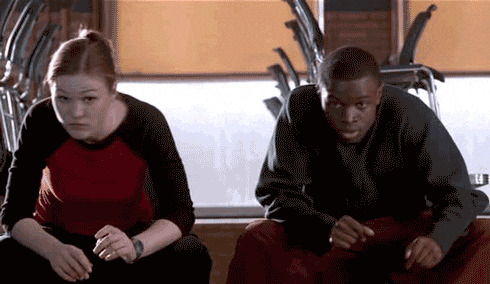 Most dance movies centre on breaking down boundaries and burying inhibitions, none more so than 2001's Save The Last Dance. The film casts Julia Stiles and Sean Patrick Thomas as two sides of a dance partnership and interracial couple in Chicago, and fronts up to the hard questions without losing sight of its teen audience.
Which is your favourite film from these eight?
The following two tabs change content below.
The Press Association
News from the Press Association - the national news agency for the UK and Ireland
Latest posts by The Press Association (see all)
Leave a Comment!
Community Terms & Conditions
Content standards
These content standards apply to any and all material which you contribute to our site (contributions), and to any interactive services associated with it.
You must comply with the spirit of the following standards as well as the letter. The standards apply to each part of any contribution as well as to its whole.
Contributions must:
be accurate (where they state facts); be genuinely held (where they state opinions); and comply with applicable law in the UK and in any country from which they are posted.
Contributions must not:
contain any material which is defamatory of any person; or contain any material which is obscene, offensive, hateful or inflammatory; or promote sexually explicit material; or promote violence; promote discrimination based on race, sex, religion, nationality, disability, sexual orientation or age; or infringe any copyright, database right or trade mark of any other person; or be likely to deceive any person; or be made in breach of any legal duty owed to a third party, such as a contractual duty or a duty of confidence; or promote any illegal activity; or be threatening, abuse or invade another's privacy, or cause annoyance, inconvenience or needless anxiety; or be likely to harass, upset, embarrass, alarm or annoy any other person; or be used to impersonate any person, or to misrepresent your identity or affiliation with any person; or give the impression that they emanate from us, if this is not the case; or advocate, promote or assist any unlawful act such as (by way of example only) copyright infringement or computer misuse.
Nurturing a safe environment
Our Silversurfers community is designed to foster friendships, based on trust, honesty, integrity and loyalty and is underpinned by these values.
We don't tolerate swearing, and reserve the right to remove any posts which we feel may offend others... let's keep it friendly!