Kate Humble: It's good to be reminded about unfamiliar places on our doorstep
Once walked by dinosaurs and used as a hideout for smugglers, Britain's coastline is awash with exciting discoveries, says TV presenter Kate Humble.
It's often described as a beautiful, peaceful stretch of the Suffolk coastline, but hundreds of years ago, bandits and smugglers would hide out in the cliffs and coves of Sailors' Path, hijacking unsuspecting wealthy visitors who'd recently arrived by ship.
"Our coastline is full of wonderful history and stories," insists TV presenter Kate Humble, an avid walker and nature lover, whose latest six-part Channel 5 series explores popular and less familiar sections of our country's coastline.
Kate Humble's Coastal Britain tells tales of a millennia-old tribe in Exmoor, shares the story of a remarkable oyster farm in Suffolk, and reveals how adders have colonised a rubble of 16th century factory ruins in Yorkshire.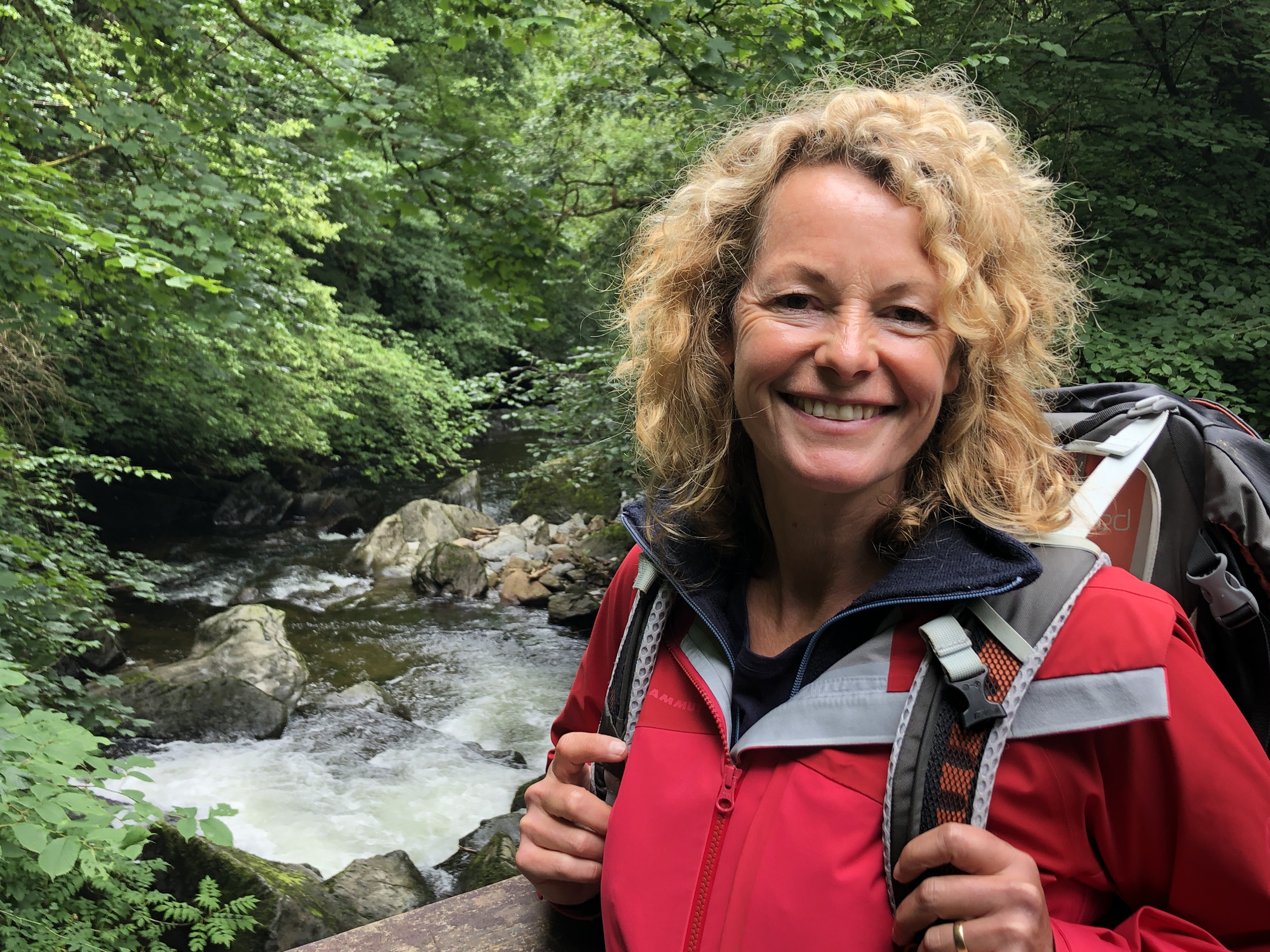 "I really enjoyed understanding that our heritage is rooted in the sea and the coast," says Humble, who lives inland in an area of outstanding natural beauty in the Welsh Wye Valley. "We are an island nation, and often, it's easy to forget that."
Although she's travelled all over the world, visiting exotic destinations on every continent, Humble insists she still made several exciting discoveries while filming the series – some only a few miles from her home.
"It's always good to be reminded how unfamiliar we often are with places that are right on our doorstep," she says, referring to the wild and craggy Exmoor coast, which she compares to parts of South Africa, in terms of scale and grandeur.
"It has that feeling of being in the mountains; it's incredibly dramatic but with the majesty of being by the sea. It was a real surprise to explore somewhere that is basically two and a half hours from where I live."
In Dorset, she visited another familiar haunt on a fossil-hunting mission, sparking several fond childhood memories.
"When I was younger, I had a great friend whose family lived inland from Lyme Regis," she reminisces, describing a sequence following the trail of 19th century palaeontologist Mary Anning.
"I love her story. At a time when women were overlooked and left to do the laundry, there was this incredible woman who managed to find an ichthyosaur fossil."
Returning to the area as an adult, Humble says she developed a new appreciation for the skills of fossil hunters.
"It's easy to assume these guys and women are lucky and stumble over rocks. But they know exactly how storms and erosion can reveal extraordinary things. They have a superhuman vision to see a shape in the rock that might contain a fossil. It was fascinating to learn about what our land hides and how people's knowledge has been built up to reveal it."
As someone who describes walking as "a very intrinsic part of my life", Humble says she revelled in every footstep of her journey. But one area she particularly enjoyed researching was Yorkshire, a place with several personal connections.
"My husband was born in Scarborough, and both my parents were from Yorkshire, so there is a bit of a Yorkshire tug," she says. "My husband told me, 'When you're in Scarborough and you're at the castle, will you just phone me and tell me that you're looking at it'."
Further along the coast in Robin Hood's Bay, she recalls delving into a series of tunnels hewn beneath the northern fishing village and once used by smugglers.
"People snuck up to the pub amidst barrels of brandy," she says, admitting the scenario felt more like a chapter from a Robert Louis Stevenson novel than an historical account. But in the same breath, she claims one of the biggest joys of the series was "myth being made real".
"For me, it made the coast and those coastal communities more three dimensional than the picture postcard holiday resorts we always think about. These are living, breathing communities with a history, and that history continues today."
Along with colourful tales from the past, the series also explores uplifting stories from the present. In the first episode, Humble walks the South West Coast Path with author Raynor Winn, whose best-selling book, The Salt Path, reveals how her husband fought a terminal illness by putting one foot in front of another and following the trail. It's proof time spent in our wild world can have both physical and mental benefits.
"The result of the pandemic has been a renewed enthusiasm for our countryside," Humble muses on the restorative power of nature. "We've tapped into an instinct that this is what we need to make us feel better."
Along with imbuing a sense of calm, being outside is, she claims, also a means for reconnecting with a childhood sense of nostalgia and delight.
"The enduring appeal of the coast is enjoying those simple pleasures that we want our children and grandchildren to enjoy," she says, reciting examples of playing with buckets and spades, going crabbing, and swimming in the bracing English sea.
"There is something about swimming in a wild place, whether it's the sea, river or a lake, or a pond, that connects you with your childhood again," she says, referring to her own chilling dip in the North Sea.
Given the challenges of the past year, she proposes a healthy dose of nostalgia could be the remedy we all need. If nothing else, we all deserve to remember what it's like to have fun.
"When you're a child, you do things that might seem silly as a grown up. But we all need a bit of silliness… and running into the sea on a cold Yorkshire day is one of the finest things you can do."
Kate Humble's Coastal Britain airs on Fridays on Channel 5
The following two tabs change content below.
The Press Association
News from the Press Association - the national news agency for the UK and Ireland
Latest posts by The Press Association (see all)
Leave a Comment!
Community Terms & Conditions
Content standards
These content standards apply to any and all material which you contribute to our site (contributions), and to any interactive services associated with it.
You must comply with the spirit of the following standards as well as the letter. The standards apply to each part of any contribution as well as to its whole.
Contributions must:
be accurate (where they state facts); be genuinely held (where they state opinions); and comply with applicable law in the UK and in any country from which they are posted.
Contributions must not:
contain any material which is defamatory of any person; or contain any material which is obscene, offensive, hateful or inflammatory; or promote sexually explicit material; or promote violence; promote discrimination based on race, sex, religion, nationality, disability, sexual orientation or age; or infringe any copyright, database right or trade mark of any other person; or be likely to deceive any person; or be made in breach of any legal duty owed to a third party, such as a contractual duty or a duty of confidence; or promote any illegal activity; or be threatening, abuse or invade another's privacy, or cause annoyance, inconvenience or needless anxiety; or be likely to harass, upset, embarrass, alarm or annoy any other person; or be used to impersonate any person, or to misrepresent your identity or affiliation with any person; or give the impression that they emanate from us, if this is not the case; or advocate, promote or assist any unlawful act such as (by way of example only) copyright infringement or computer misuse.
Nurturing a safe environment
Our Silversurfers community is designed to foster friendships, based on trust, honesty, integrity and loyalty and is underpinned by these values.
We don't tolerate swearing, and reserve the right to remove any posts which we feel may offend others... let's keep it friendly!