New stamps to mark 100th birthday of Rupert Bear
The check-trouser wearing young bear lived with his parents in the country village of Nutwood
Royal Mail is issuing a set of stamps to mark the 100th birthday of popular children's character Rupert Bear.
The eight stamps feature the artwork of Alfred Bestall, who wrote and illustrated more than 270 Rupert stories.
The set is made up of four pairs of stamps, each pair featuring two illustrations from one of Rupert's adventures – Rupert's Rainy Adventure (1944), Rupert And The Mare's Nest (1952), Rupert And The Lost Cuckoo (1963) and Rupert's Christmas Tree (1947).
Created in 1920 and first illustrated by Mary Tourtel, Rupert was a check-trouser wearing young bear who lived with his parents in the country village of Nutwood.
The Rupert Little Bear Library Series ran to 46 issues and was published periodically between 1928 and 1936.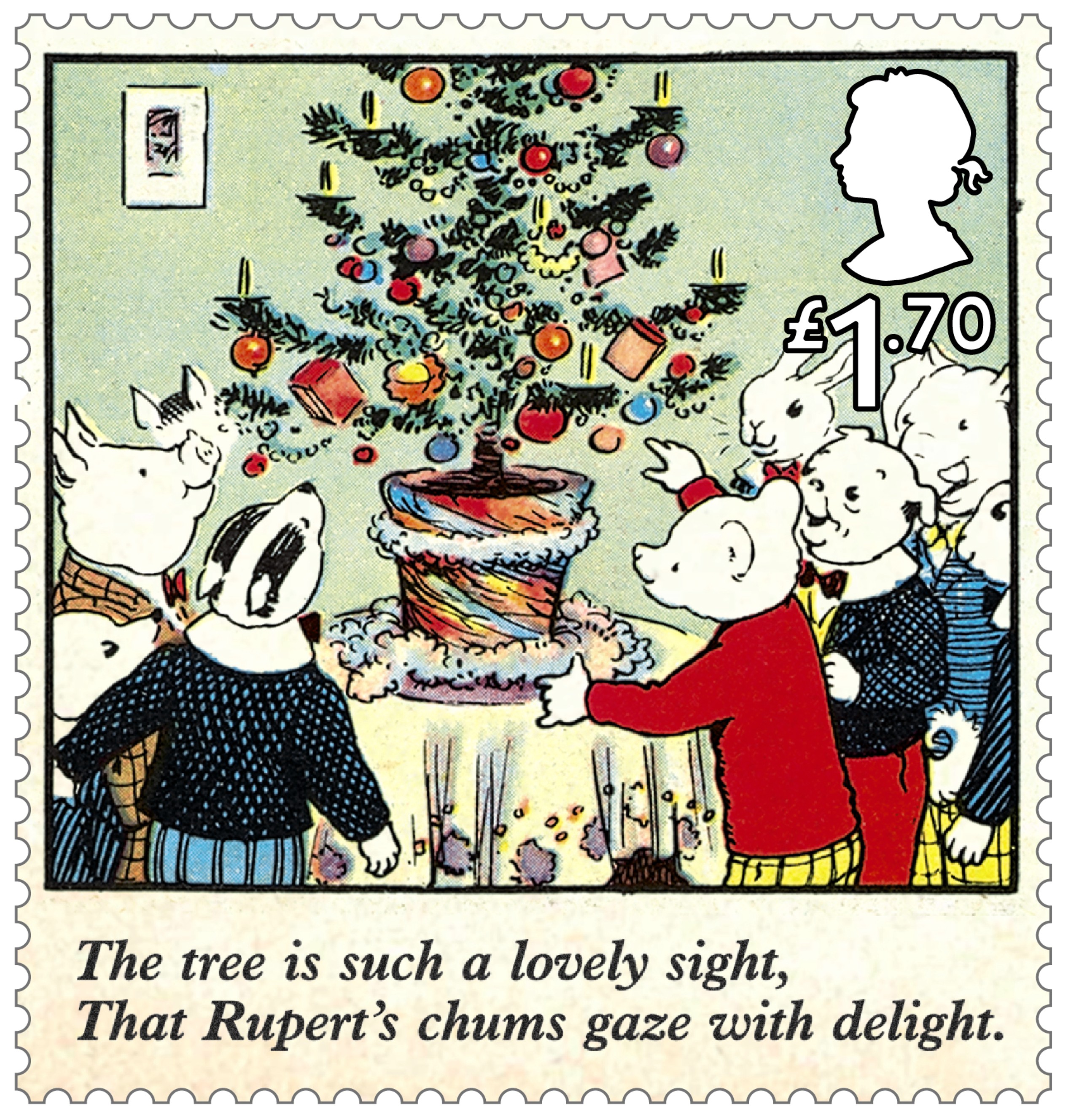 Following Mary Tourtel's retirement in 1935, Bestall became Rupert's illustrator. He was an established artist with Punch and other magazines, and also illustrated children's books.
He wrote and illustrated 224 Rupert stories and provided 47 other stories, mostly for the Rupert Annuals.
The stamps feature Rupert in adventures with friends including Algy Pup, Bill Badger and Pompey the baby elephant.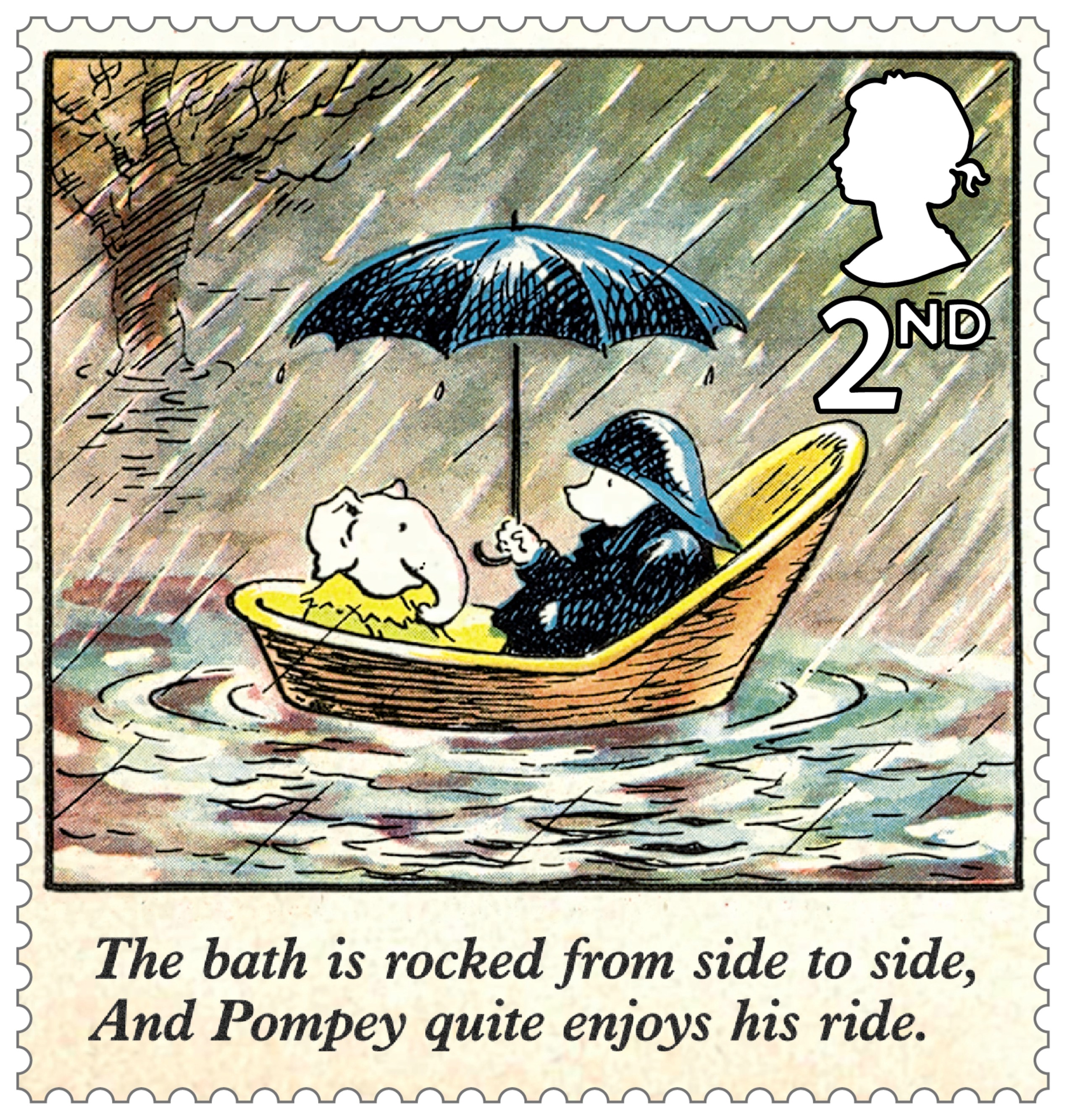 Rupert Bear annuals have been published every year since 1936.
Philip Parker of Royal Mail, said: "We celebrate the 100th birthday of Rupert, one of the most-loved characters in children's literature.
"He has introduced successive generations of children to a wonderful make-believe world of magic and adventure."
Did you enjoy Rupert Bear stores when you were a child?  Did you read them to your own children?
The following two tabs change content below.
The Press Association
News from the Press Association - the national news agency for the UK and Ireland
Latest posts by The Press Association (see all)
Leave a Comment!
Community Terms & Conditions
Content standards
These content standards apply to any and all material which you contribute to our site (contributions), and to any interactive services associated with it.
You must comply with the spirit of the following standards as well as the letter. The standards apply to each part of any contribution as well as to its whole.
Contributions must:
be accurate (where they state facts); be genuinely held (where they state opinions); and comply with applicable law in the UK and in any country from which they are posted.
Contributions must not:
contain any material which is defamatory of any person; or contain any material which is obscene, offensive, hateful or inflammatory; or promote sexually explicit material; or promote violence; promote discrimination based on race, sex, religion, nationality, disability, sexual orientation or age; or infringe any copyright, database right or trade mark of any other person; or be likely to deceive any person; or be made in breach of any legal duty owed to a third party, such as a contractual duty or a duty of confidence; or promote any illegal activity; or be threatening, abuse or invade another's privacy, or cause annoyance, inconvenience or needless anxiety; or be likely to harass, upset, embarrass, alarm or annoy any other person; or be used to impersonate any person, or to misrepresent your identity or affiliation with any person; or give the impression that they emanate from us, if this is not the case; or advocate, promote or assist any unlawful act such as (by way of example only) copyright infringement or computer misuse.
Nurturing a safe environment
Our Silversurfers community is designed to foster friendships, based on trust, honesty, integrity and loyalty and is underpinned by these values.
We don't tolerate swearing, and reserve the right to remove any posts which we feel may offend others... let's keep it friendly!