On David Attenborough's 95 birthday, look at these soothing images of him with animals
What better way to celebrate an icon's milestone birthday?
Broadcaster, naturalist and national treasure Sir David Attenborough turns 95 on May 8.
It's almost impossible to overstate his influence. Attenborough has brought us iconic documentaries including The Blue Planet and Planet Earth, had various animals named in his honour (including the ghost shrimp from Madagascar, known as Ctenocheloides attenboroughi), and, more recently, campaigned to raise awareness around the climate crisis and the effect it's having on the natural world.
Attenborough started working at the BBC in the 1950s, and over his long career he's travelled the globe, meeting new and unusual animals and giving us a glimpse into the wonders of nature. These are just some of the creatures he's met along the way…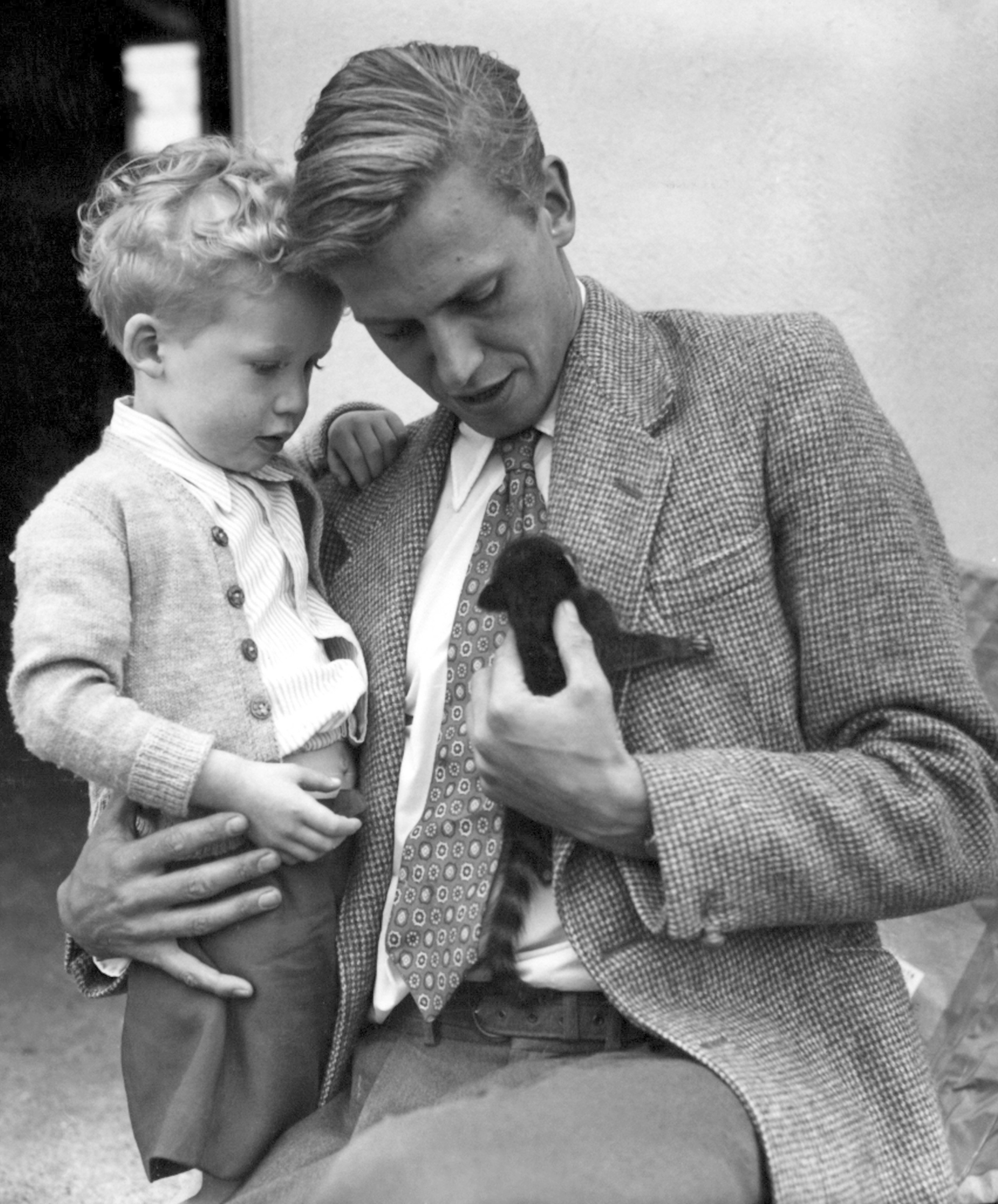 In the 1950s Attenborough went on an expedition to the former British Guiana (now known as the independent country of Guyana), and made one of his first programmes for the BBC: Zoo Quest. Here, he's pictured with his son Robert in 1955, with a coatimundi – a close relation to the raccoon – brought back from the country.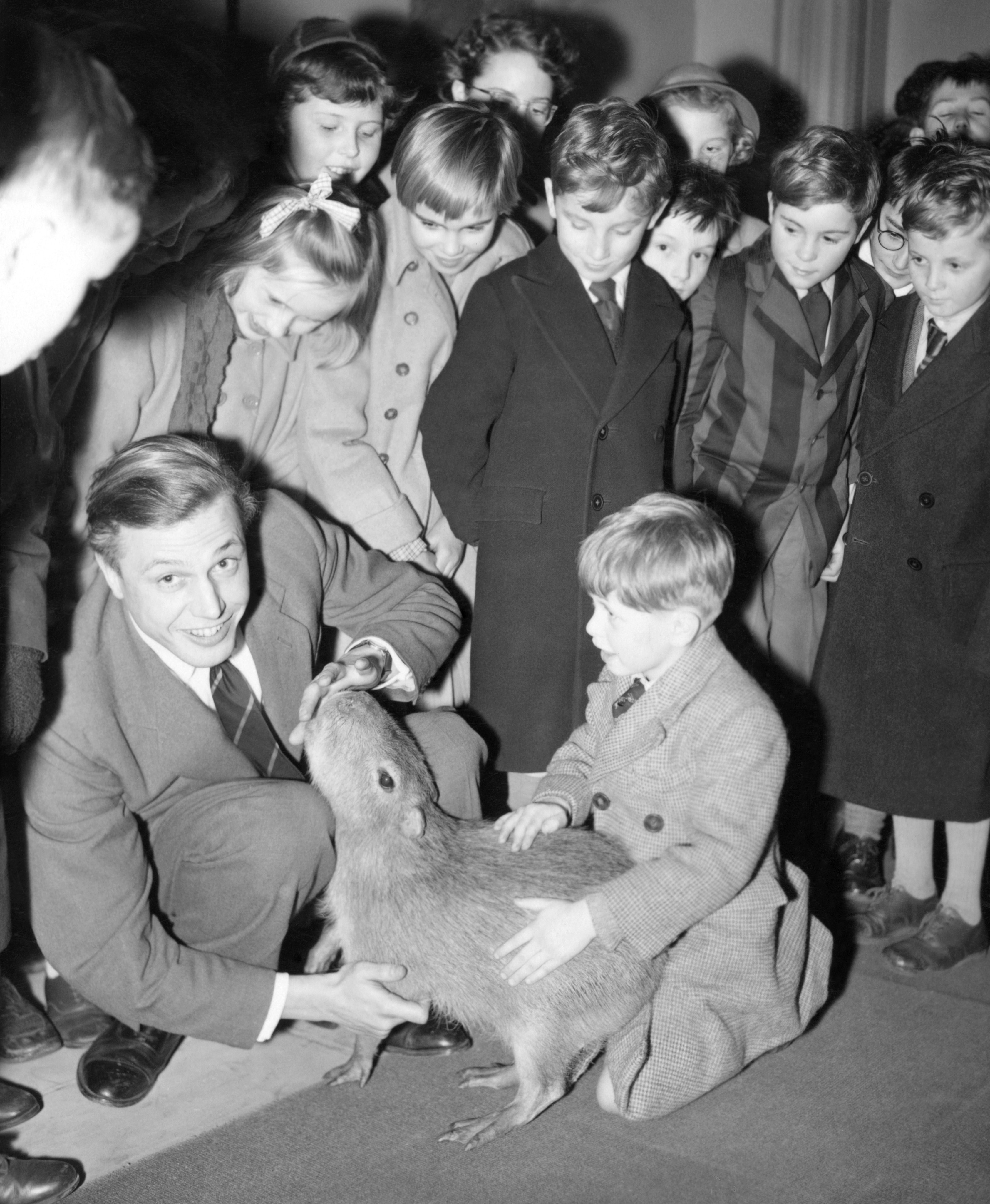 After giving a lecture about the expedition, Attenborough showed excited children a capybara from Guyana.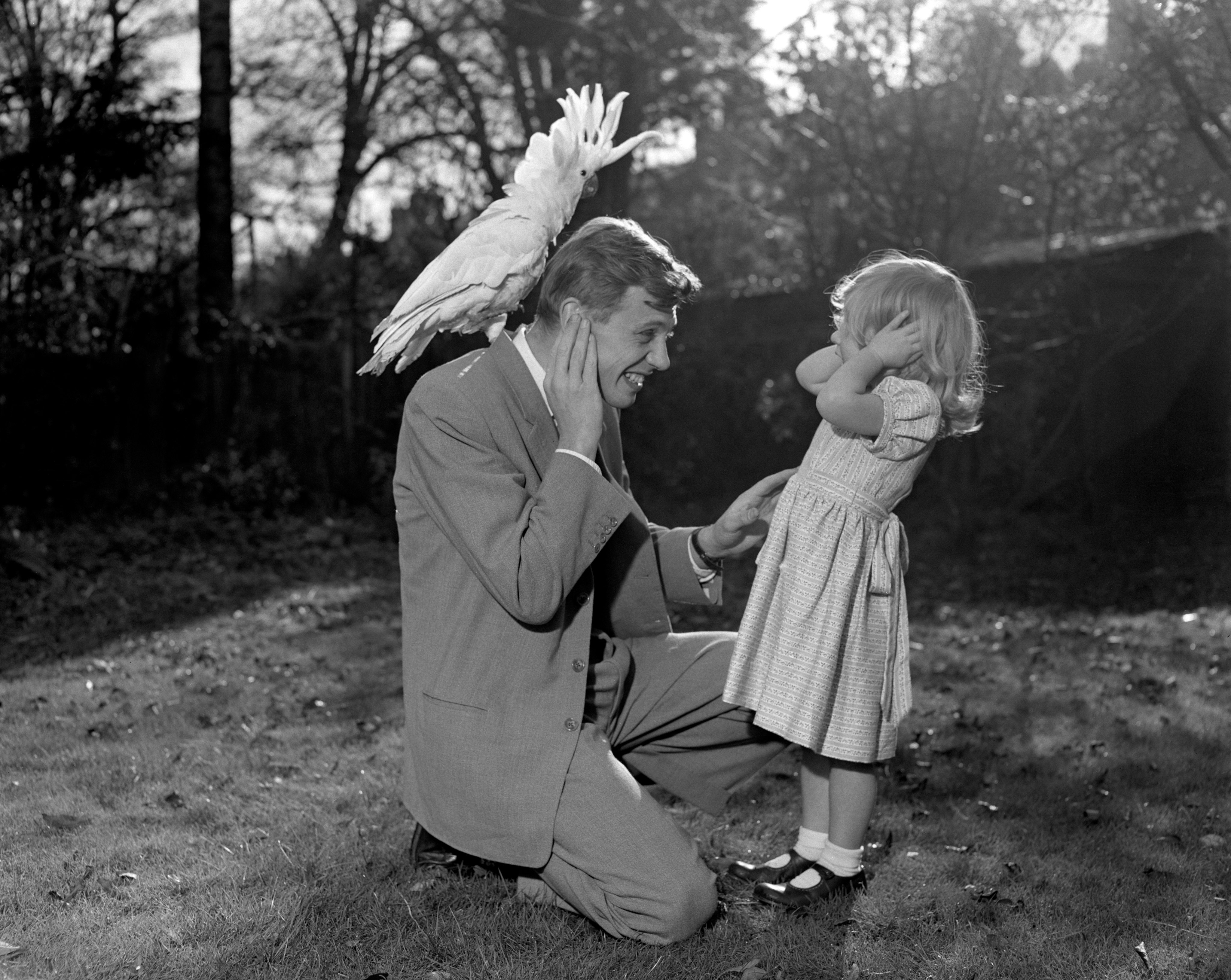 Here, the naturalist and his daughter Susan are pictured with a sulphur-crested cockatoo called Georgie in 1957.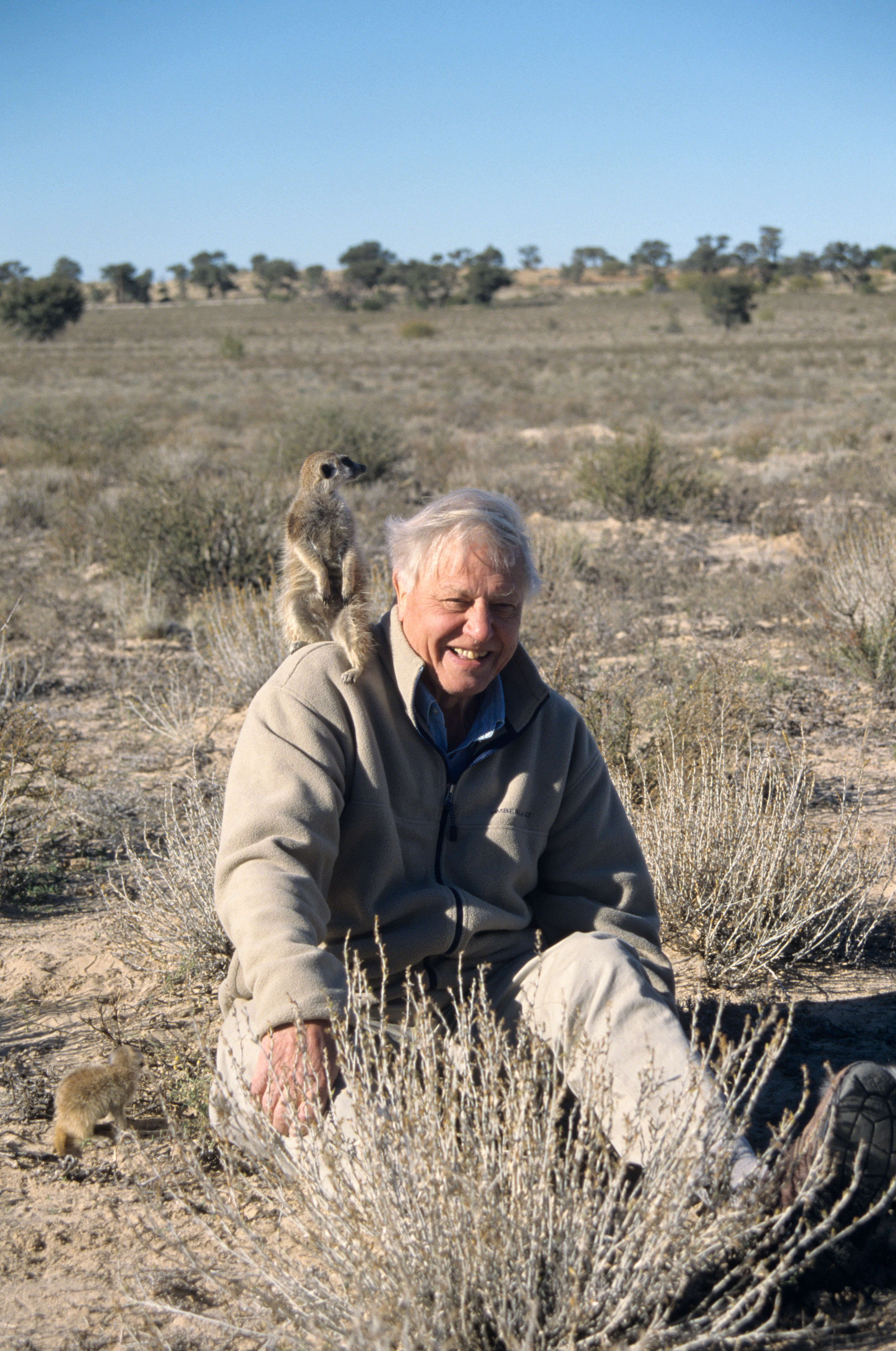 Attenborough travelled to the Kalahari Desert in South Africa and met with some of the local meerkats for his 2002 documentary series The Life Of Mammals.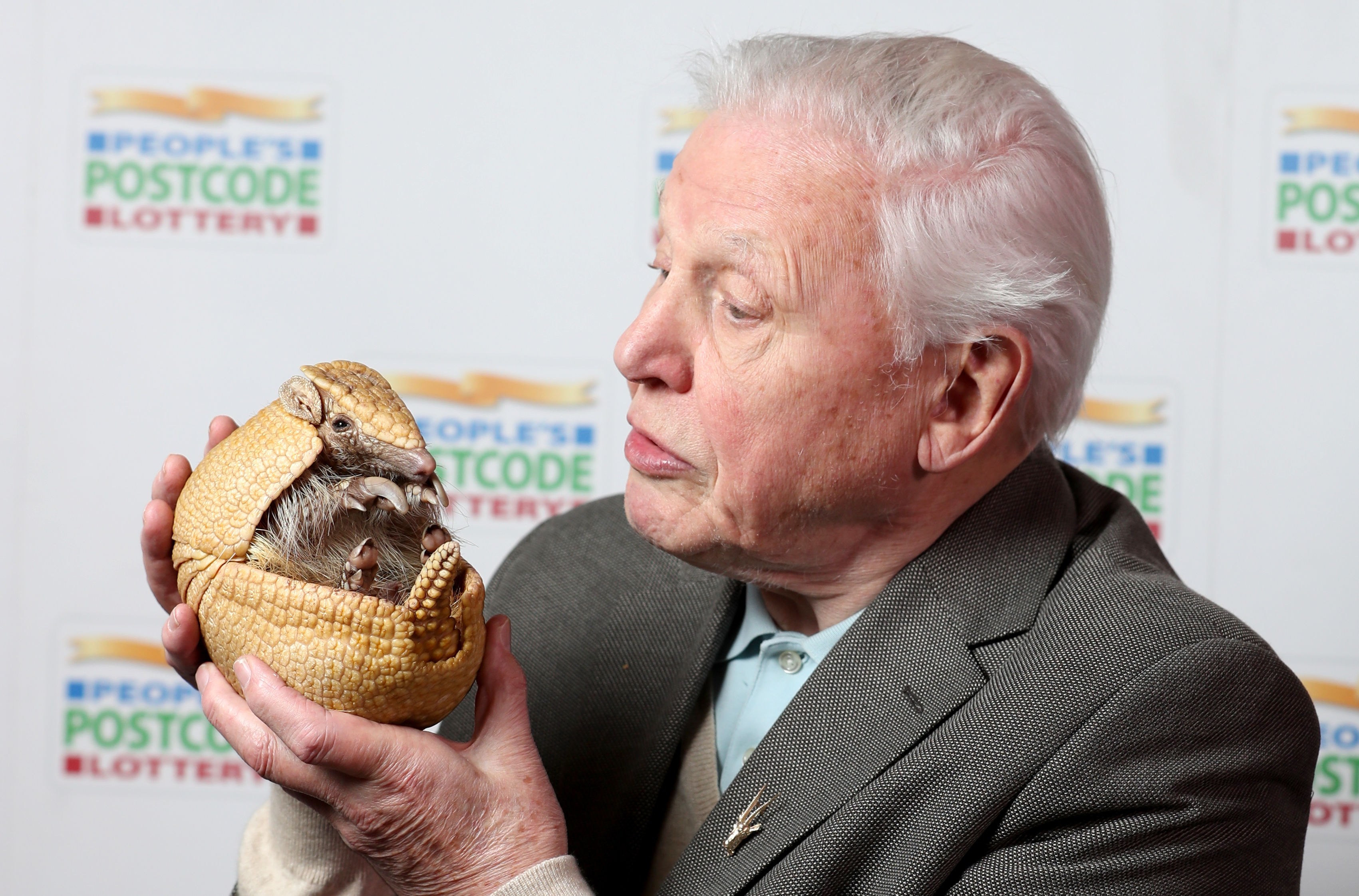 One of Attenborough's more unusual red carpet guests was Inti, an armadillo from Edinburgh Zoo.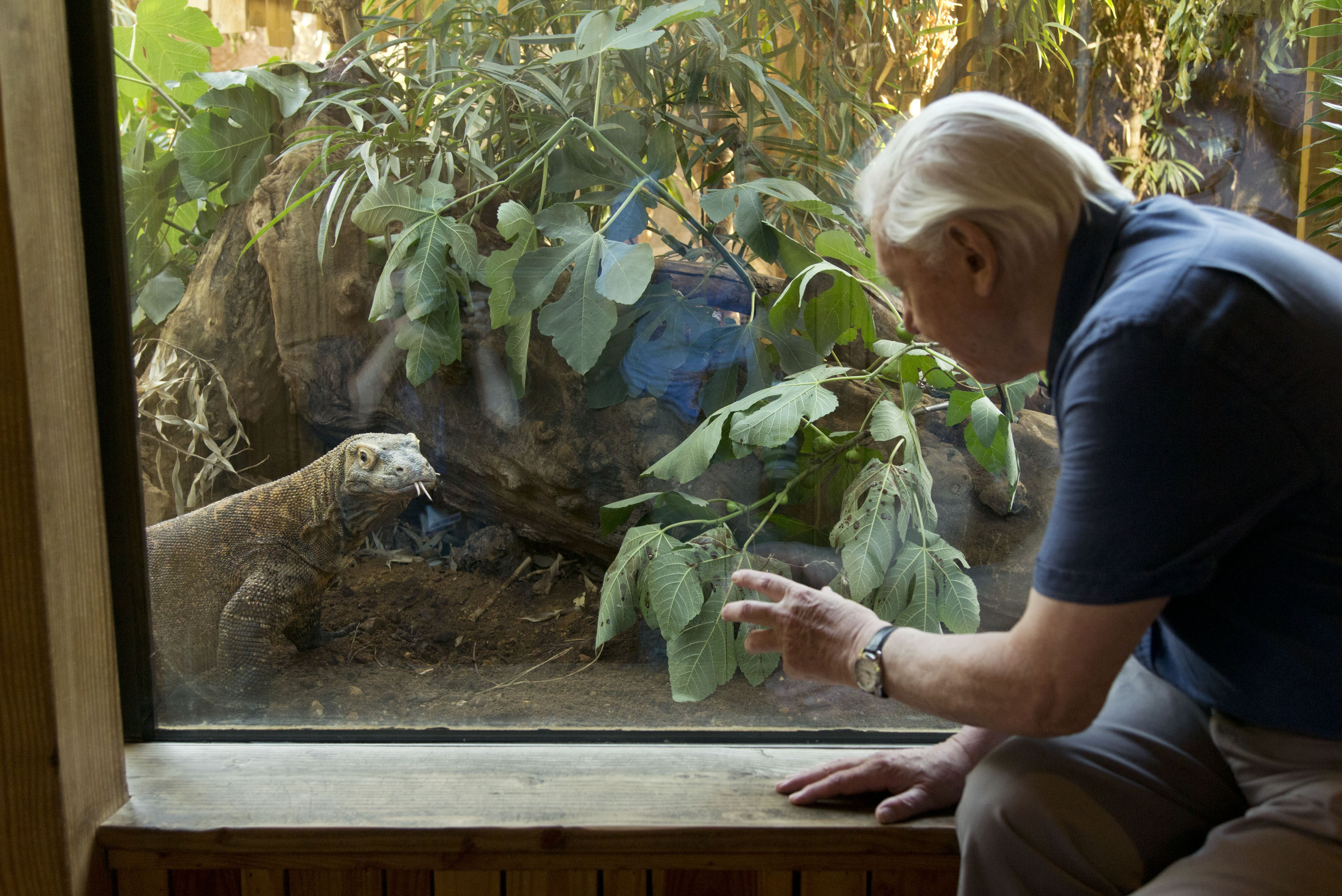 In 2016 the broadcaster officially renamed the Attenborough Komodo Dragon House at ZSL London Zoo – and here he's with Ganas, a six year old Komodo dragon.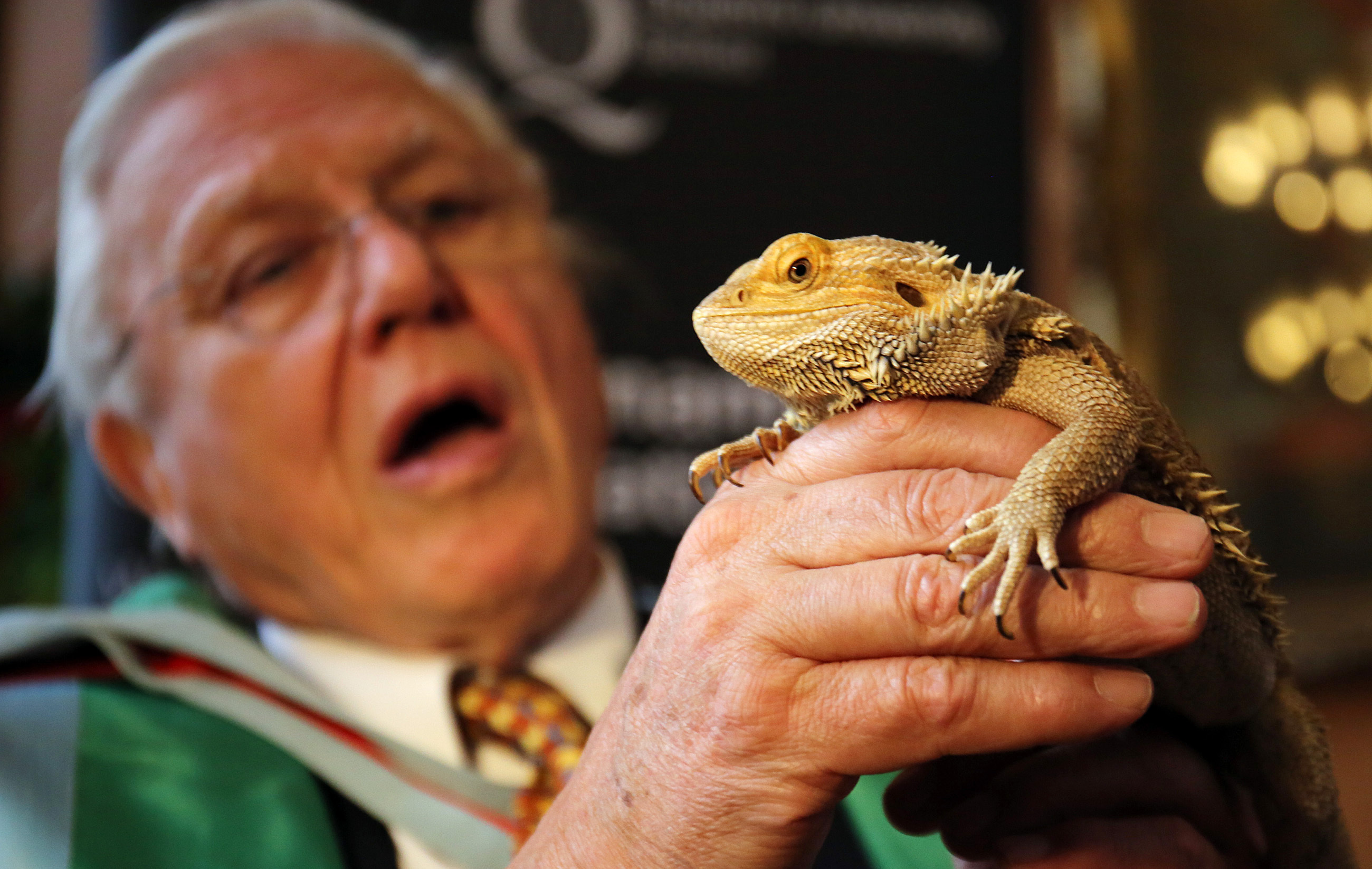 Continuing in the lizard theme is the time Attenborough held an Australian bearded dragon, after receiving an honorary degree from Queen's University in Belfast in 2013.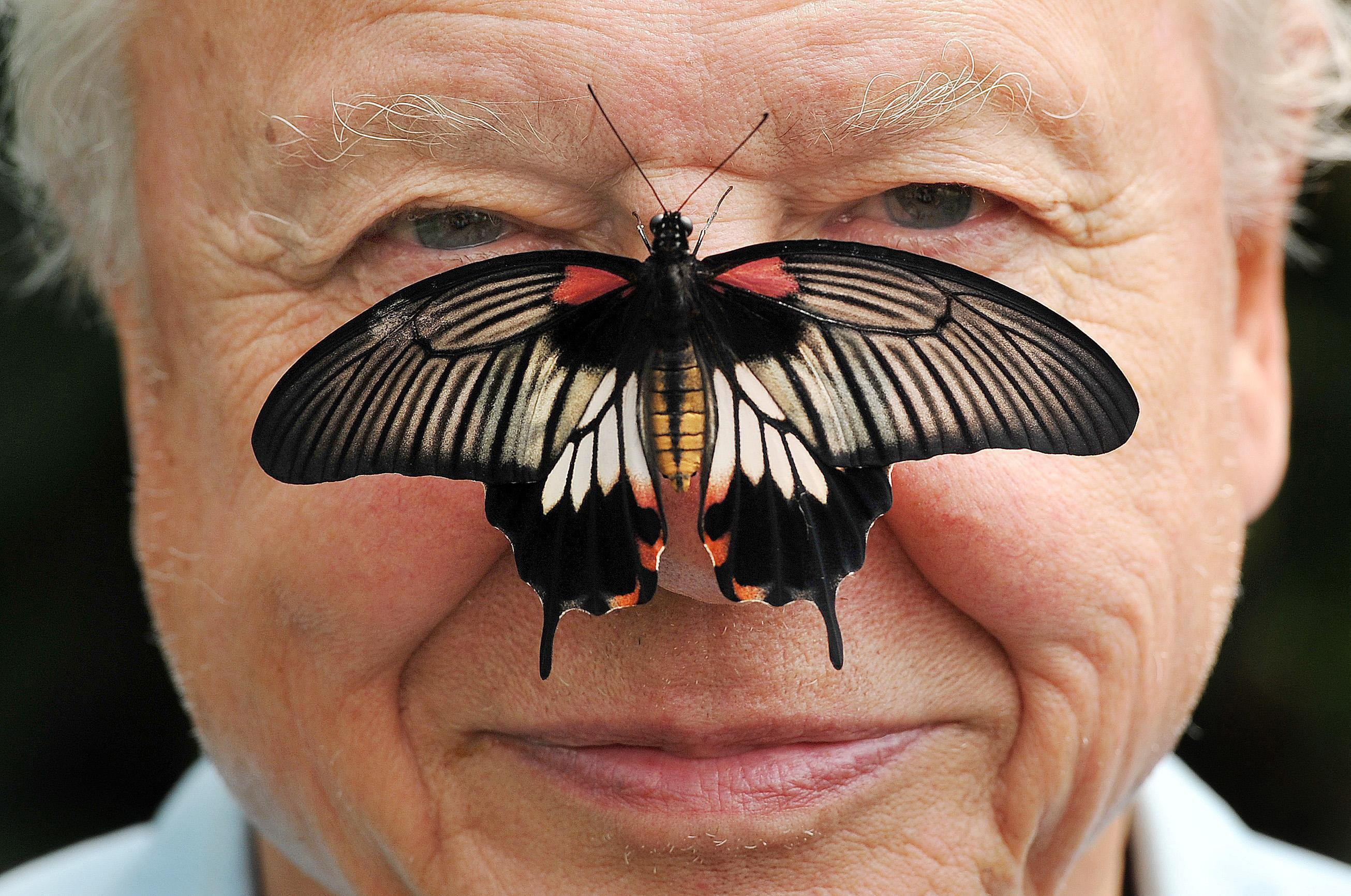 As Butterfly Conservation President, Attenborough is no stranger to getting up close and personal with butterflies – and here he is with a south east Asian Great Mormon variety in 2012.
Attenborough has had a lifelong fascination with frogs: they were the first animals he kept as a boy.
A whole episode of the 2018 series Dynasties was dedicated to these animals: the painted wolves of Zimbabwe.
This is the moment Attenborough said 'Boo' to a sloth, in 2002 show Life Of Mammals. He called them "one of the most extraordinary plant predators" – and "one animal that I don't need to sneak up on".
The following two tabs change content below.
The Press Association
News from the Press Association - the national news agency for the UK and Ireland
Latest posts by The Press Association (see all)
Leave a Comment!
Community Terms & Conditions
Content standards
These content standards apply to any and all material which you contribute to our site (contributions), and to any interactive services associated with it.
You must comply with the spirit of the following standards as well as the letter. The standards apply to each part of any contribution as well as to its whole.
Contributions must:
be accurate (where they state facts); be genuinely held (where they state opinions); and comply with applicable law in the UK and in any country from which they are posted.
Contributions must not:
contain any material which is defamatory of any person; or contain any material which is obscene, offensive, hateful or inflammatory; or promote sexually explicit material; or promote violence; promote discrimination based on race, sex, religion, nationality, disability, sexual orientation or age; or infringe any copyright, database right or trade mark of any other person; or be likely to deceive any person; or be made in breach of any legal duty owed to a third party, such as a contractual duty or a duty of confidence; or promote any illegal activity; or be threatening, abuse or invade another's privacy, or cause annoyance, inconvenience or needless anxiety; or be likely to harass, upset, embarrass, alarm or annoy any other person; or be used to impersonate any person, or to misrepresent your identity or affiliation with any person; or give the impression that they emanate from us, if this is not the case; or advocate, promote or assist any unlawful act such as (by way of example only) copyright infringement or computer misuse.
Nurturing a safe environment
Our Silversurfers community is designed to foster friendships, based on trust, honesty, integrity and loyalty and is underpinned by these values.
We don't tolerate swearing, and reserve the right to remove any posts which we feel may offend others... let's keep it friendly!