This is what professional chefs want you to know about having your best Christmas yet
Few things are as simultaneously exciting and anxiety-inducing as Christmas dinner. For most of us, it's the main event of December 25 and as such, there's a whole lot of pressure on cooking everything perfectly.
From overcooking the turkey to under-cooking the pigs in blankets or forgetting the roast potatoes altogether, there's plenty of scope for things to go wrong.
Yet it needn't be a big stress – this day can go smoothly and even be fun – and BBC One has a new upcoming show, hosted by chefs Paul Ainsworth and Catherine Fulvio, to get you into the spirit.
The Best Christmas Food Ever, beginning on Monday December 3, will share all the culinary secrets you need  to serve up a festive feast.
Ainsworth, who set up the Michelin-star winning restaurant Paul Ainsworth at Number 6 in Padstow, Cornwall, understands the importance of the day, saying: "With our busy lives, Christmas is the only real time that we actually probably all get together and just switch off, take time out, and really enjoy and embrace being with each other."
Fulvio admits "everyone feels a little bit of extra pressure at Christmas" – which is why she and Ainsworth have come up with their top tips for pulling off the best Christmas ever. Here are some of their secrets…
It's all about preparation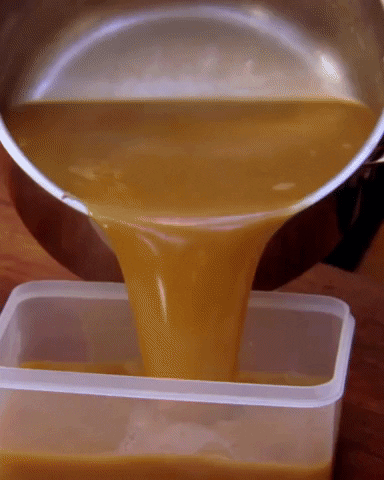 There's nothing worse than rushing about with a million things to do on Christmas Day – you want to be able to enjoy spending time with friends and family, so a little bit of forward-planning will go a long way.
"Something Catherine said, which I thought was brilliant, she has this golden rule: just have two things left to do on Christmas Day," reveals Ainsworth. "And actually, that really, really makes sense; you can make your gravy a couple of weeks before."
So think about what can be made well-ahead of time and kept frozen. You'll be glad you did as Christmas approaches.
How to hack the turkey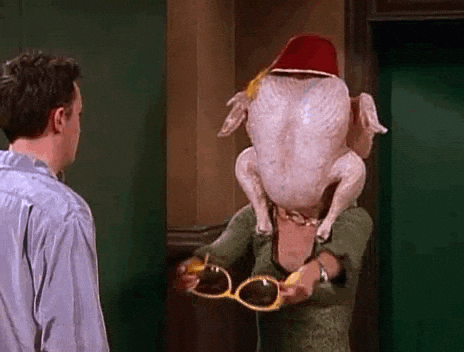 Turkey is the classic centrepiece for any Christmas table but cooking one is daunting. The thing is, who said you have to roast the entire bird at once?
"Long before I ever thought I'd get the chance to go on television or anything, I always said, 'You can't cook a turkey brilliantly by doing the whole thing together'," Ainsworth explains.
Instead, he suggests cooking the legs and the breast separately. "People really get worked up and anxious about it (cooking a turkey) and I'm going to show people how to do the best turkey legs ever, that on their own are a lovely dish," he says.
"I stuff them full of sausage meat, with apricots, dried apricots, dried cranberries, pistachios; all those lovely Christmas flavours, onion, sage, thyme. And then we take the bones out of their legs and roll them up and bake them in the oven for two and a half hours."
The secret to the best Yorkshire puds
The show has a series of celebrity guests, and it's Martine McCutcheon who is treated to Ainsworth's genius guide to nailing Yorkshire puddings.
"It's just about knowing what to do," Ainsworth explains. "Make a Yorkshire pudding mix the day before and allow it to rest in the fridge overnight, pull it out about an hour before, get your tins nice and hot, know what fat to use, where to fill the mould up to.
"And I showed Martine McCutcheon these really beautiful, creamed mushrooms that we then filled the centre of the Yorkshire puddings with."
Watch The Best Christmas Food Ever weekdays on BBC One from Monday December 3.
The following two tabs change content below.
The Press Association
News from the Press Association - the national news agency for the UK and Ireland
Latest posts by The Press Association (see all)
Leave a Comment!
Community Terms & Conditions
Content standards
These content standards apply to any and all material which you contribute to our site (contributions), and to any interactive services associated with it.
You must comply with the spirit of the following standards as well as the letter. The standards apply to each part of any contribution as well as to its whole.
Contributions must:
be accurate (where they state facts); be genuinely held (where they state opinions); and comply with applicable law in the UK and in any country from which they are posted.
Contributions must not:
contain any material which is defamatory of any person; or contain any material which is obscene, offensive, hateful or inflammatory; or promote sexually explicit material; or promote violence; promote discrimination based on race, sex, religion, nationality, disability, sexual orientation or age; or infringe any copyright, database right or trade mark of any other person; or be likely to deceive any person; or be made in breach of any legal duty owed to a third party, such as a contractual duty or a duty of confidence; or promote any illegal activity; or be threatening, abuse or invade another's privacy, or cause annoyance, inconvenience or needless anxiety; or be likely to harass, upset, embarrass, alarm or annoy any other person; or be used to impersonate any person, or to misrepresent your identity or affiliation with any person; or give the impression that they emanate from us, if this is not the case; or advocate, promote or assist any unlawful act such as (by way of example only) copyright infringement or computer misuse.
Nurturing a safe environment
Our Silversurfers community is designed to foster friendships, based on trust, honesty, integrity and loyalty and is underpinned by these values.
We don't tolerate swearing, and reserve the right to remove any posts which we feel may offend others... let's keep it friendly!