The Sony World Photography Awards has announced its winners, and they're as gorgeous as you'd expect
With a record-breaking number of entries from 195 different countries, the images in the Sony World Photography Awards are stronger than ever.
Now we have the winners in the ten 'open' categories and it's a collection of exceptional standalone images on themes such as landscape, architecture and motion.
Here are the pictures that took the top spots in each category.
1. Creative: Dreamers and Warriors, Martin Stranka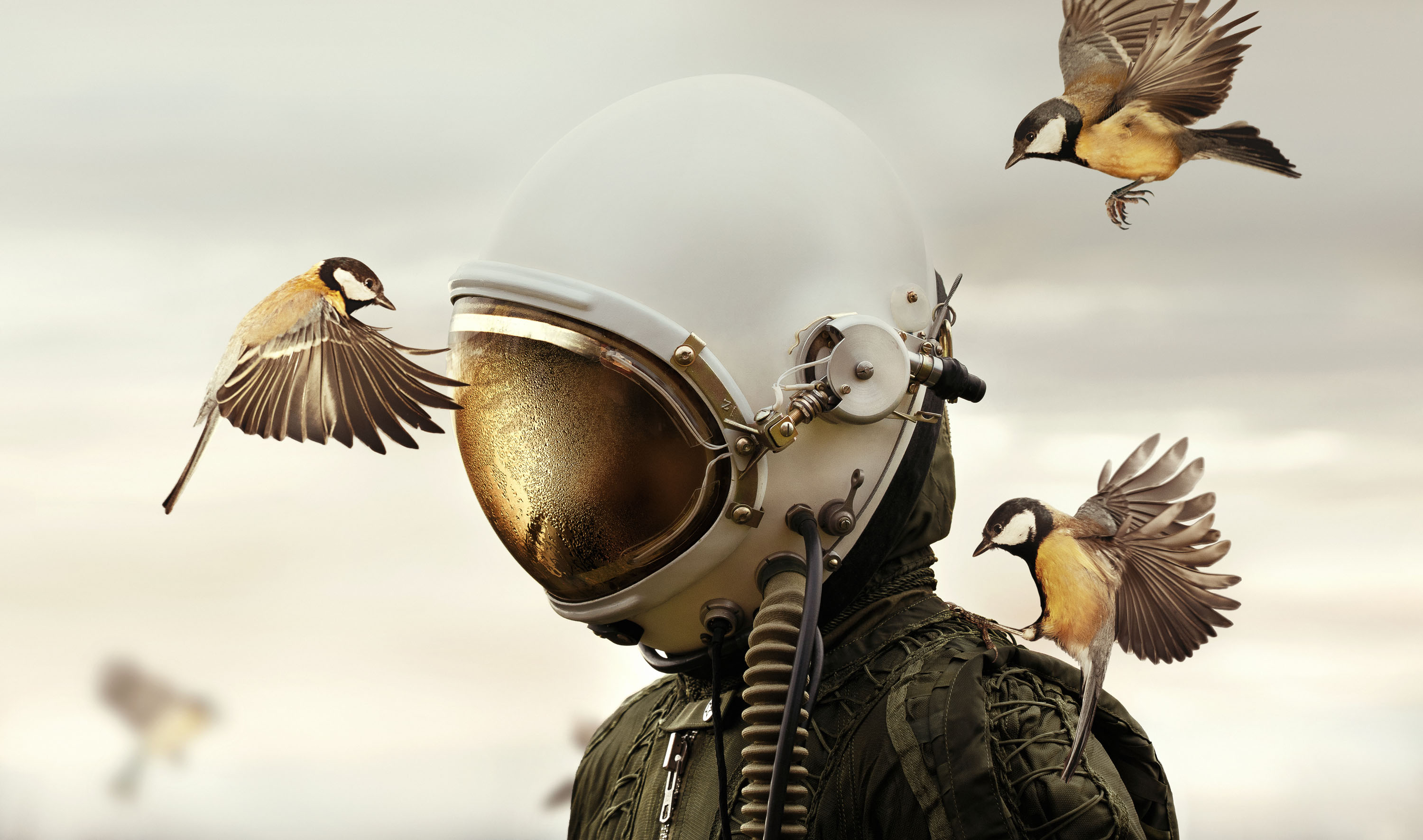 As its name suggests, the 'creative' category grants its entrants a large degree of artistic freedom, and Czech photographer Martin Stranka used every inch of it to craft this mercurial, haunting image.
"If you have the soul of a warrior, you are a warrior," he says cryptically, "all those other things are the glass that contains the lamp, but you are the light inside."
2. Travel: Woman Wearing a Wedding Dress, Nicolas Boyer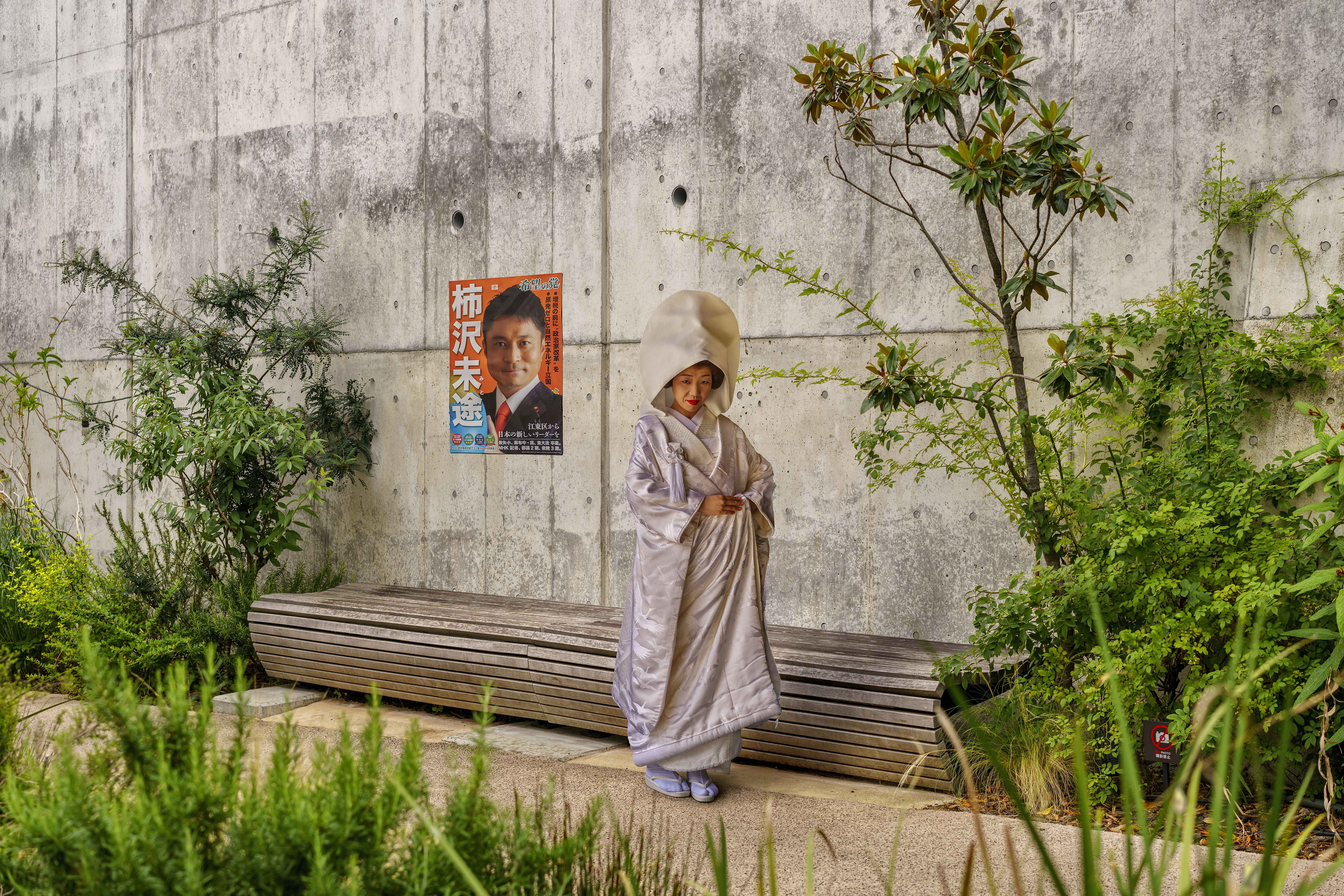 Boyer captured this bride-to-be snatching a quiet moment during a traditional Shinto wedding in Tokyo, amid an urban mix of greenery and concrete. She is wearing the customary shiromuku dress – an amalgam of the Japanese characters 'white' and 'purity'.
3. Motion: Harmony, Christy Lee Rogers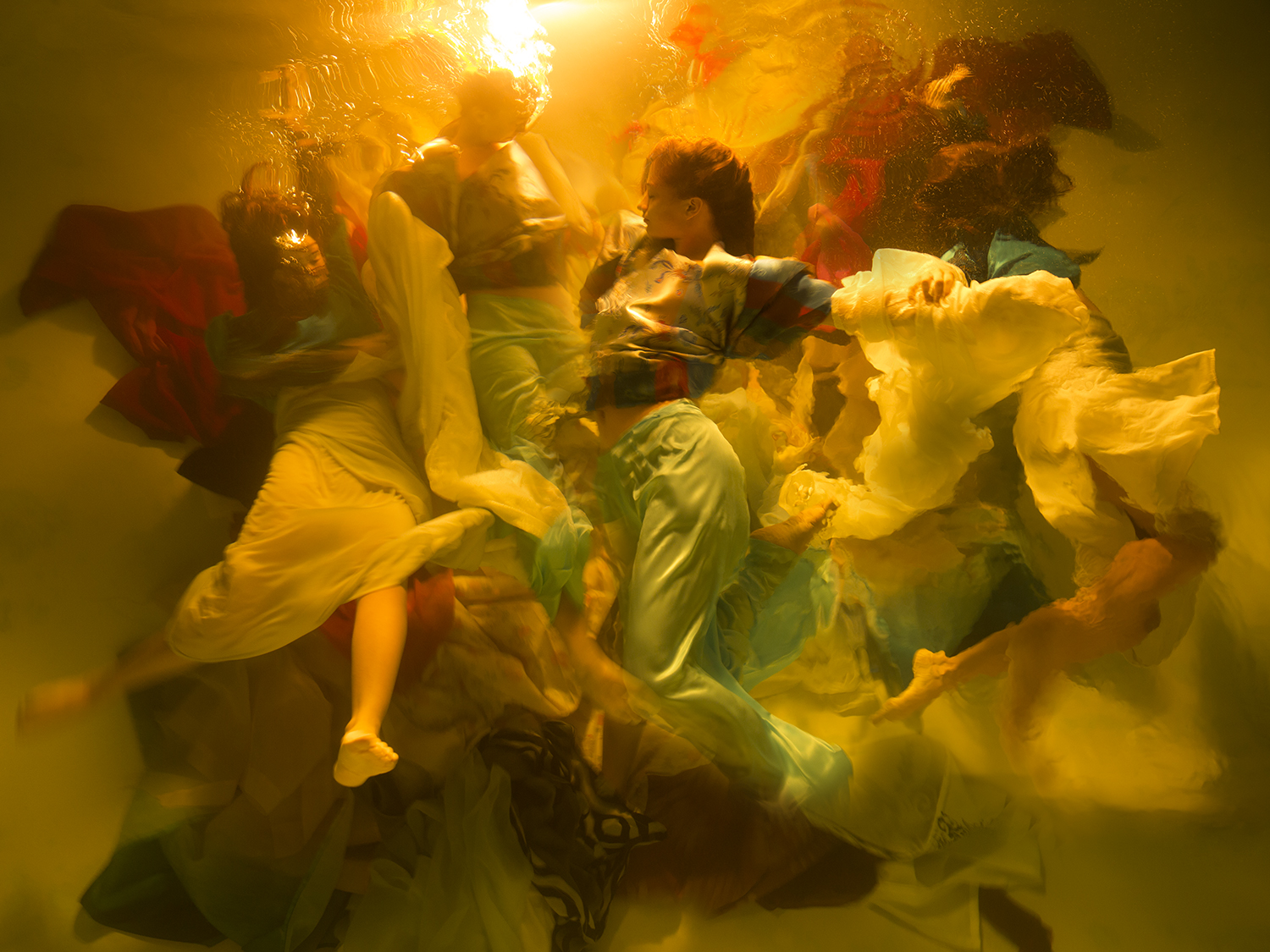 If you think you've seen this image before, it may be because it resembles one of the frescoes in the Sistine Chapel. The product of an underwater shoot in Hawaii, photographer Christy Lee Rogers used the shimmering surface of the water as a canvas, on which to paint this snapshot of billowing fluidity.
United in motion, it is almost impossible to tell where one figure ends and another begins.
4. Architecture: Heatwave, Philippe Sarfati
Is it possible for a black and white image to boast arresting colour? This perfectly lit shot was snapped outside the 21st Century Museum of Contemporary Art in Japan, and we're still mesmerised by the smoothness of the building surface against the textured darkness of the grass.
We don't know exactly how many shades of grey this photo contains, but we reckon it's enough.
5. Natural World and Wildlife: Underwater Gannets, Tracey Lund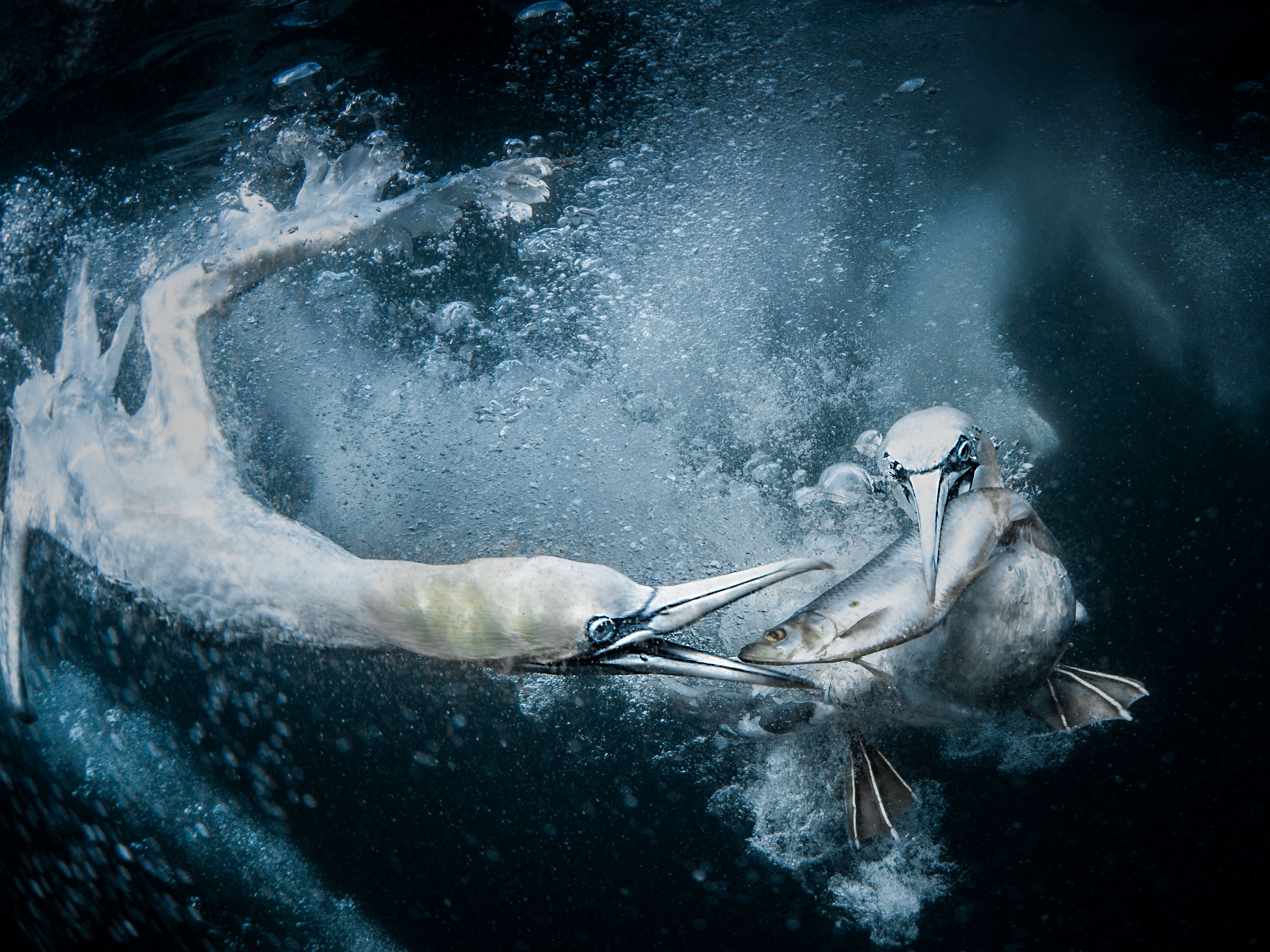 A writhing, shifting mass of birds and bubbles, British photographer Tracey Lund captured these gannets squabbling beneath the surface just off the coast of Shetland. It was Lund's main ambition for the trip, and she used dead bait to make sure she got the perfect shot.
6. Culture: Shadow Puppetry, Pan Jianhua
A masterpiece of colour, composition and contrast, this beauty from rural China resembles the late paintings of the Dutch Masters. The villagers are enjoying a display of traditional shadow puppetry – a practice that goes back more than 2,000 years.
7. Portraiture: Grayson Perry – Birth, Richard Ansett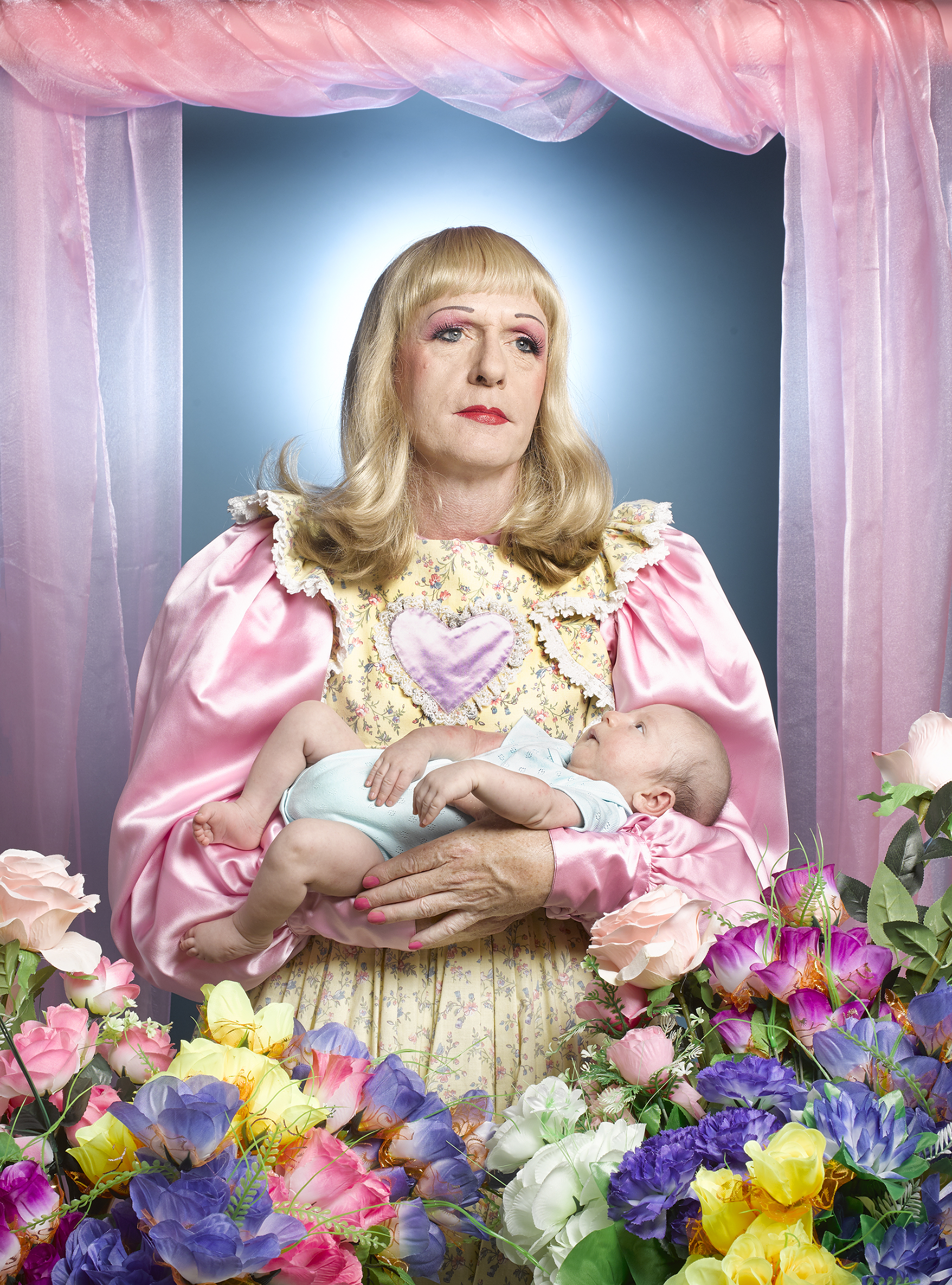 A modern send-up of the 'mother and child' motif that dominated Christian art for centuries, this photo is one of many that Ansett has snapped of Perry in their five years working together, developing conceptual campaigns for the artist's films.
The baby, named Dylan, was supplied by Perry's press officer.
8. Landscape: Stumps, Alder Lake, Nisqually River, Oregon, Hal Gage
Hal Gage snapped this eerie shot amid record low water levels at the man-made Alder lake. The lake is named after the small town of Alder, which has been submerged beneath its waters since 1945.
9. Street Photography: Open-Air Toilet, Carole Pariat
Millennia old mountains in the foreground, millennia old mountains in the background – and between them a line a skyscrapers that appeared almost overnight. A melancholic reflection of the ravages of time, this beautifully framed work captures the astonishing urban growth of mainland China.
"The stony constructions rising from the ground seem to begin a silent dialogue with the maze of high buildings drawn by the hand of the men," says Pariat.
10. Still Life: Peony and Leaves, Rachel Yee Laam Lai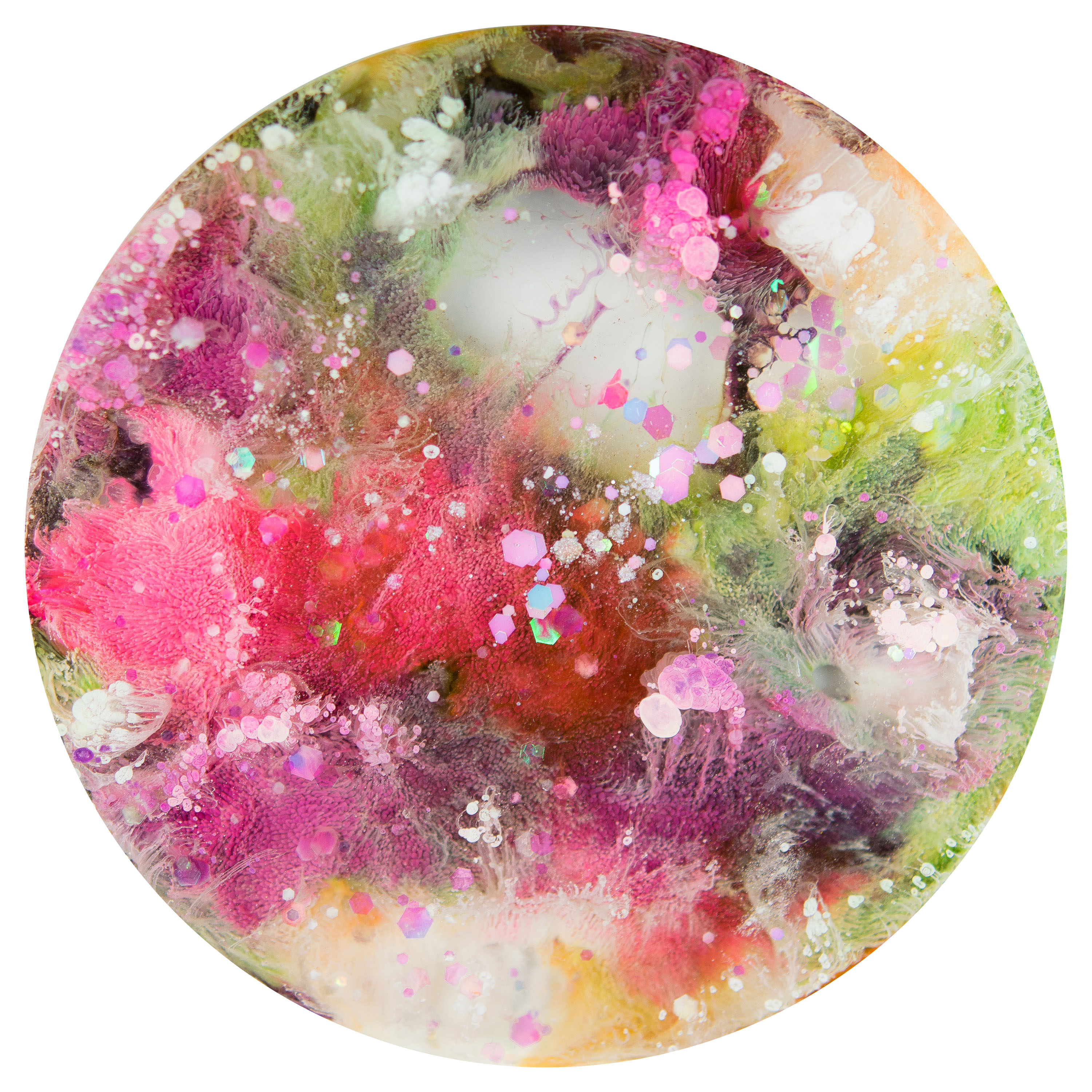 The photo is good – but better is the art itself. Rachel Yee Laam Lai captured this shot of her own resin artwork, an abstract swirl of pinks and purples rendered with entirely self-made paint. With green leaves and vibrant petals, the result looks like a high-concept flower garden.
The following two tabs change content below.
The Press Association
News from the Press Association - the national news agency for the UK and Ireland
Latest posts by The Press Association (see all)
Leave a Comment!
Community Terms & Conditions
Content standards
These content standards apply to any and all material which you contribute to our site (contributions), and to any interactive services associated with it.
You must comply with the spirit of the following standards as well as the letter. The standards apply to each part of any contribution as well as to its whole.
Contributions must:
be accurate (where they state facts); be genuinely held (where they state opinions); and comply with applicable law in the UK and in any country from which they are posted.
Contributions must not:
contain any material which is defamatory of any person; or contain any material which is obscene, offensive, hateful or inflammatory; or promote sexually explicit material; or promote violence; promote discrimination based on race, sex, religion, nationality, disability, sexual orientation or age; or infringe any copyright, database right or trade mark of any other person; or be likely to deceive any person; or be made in breach of any legal duty owed to a third party, such as a contractual duty or a duty of confidence; or promote any illegal activity; or be threatening, abuse or invade another's privacy, or cause annoyance, inconvenience or needless anxiety; or be likely to harass, upset, embarrass, alarm or annoy any other person; or be used to impersonate any person, or to misrepresent your identity or affiliation with any person; or give the impression that they emanate from us, if this is not the case; or advocate, promote or assist any unlawful act such as (by way of example only) copyright infringement or computer misuse.
Nurturing a safe environment
Our Silversurfers community is designed to foster friendships, based on trust, honesty, integrity and loyalty and is underpinned by these values.
We don't tolerate swearing, and reserve the right to remove any posts which we feel may offend others... let's keep it friendly!