The art of dating in your 50s – according to the experts
As a French author says women in their 50s are too old for him to date, Jenny Stallard talks to those who disagree – and gets their advice.
Dating is a minefield, there's no two ways about it. From ghosting to first date nerves, there isn't a single person out there who doesn't have a horror story. So it's not that helpful when people make comments that add to the melee that is single life.
But French writer Yann Moix has done just that, saying in an interview with Marie Claire magazine that he found women over 50 'too old' to love. While he also offered the caveat that many women wouldn't want him either (Moix, a novelist and film director, is 50), he said: "The body of a 25-year-old woman is extraordinary. The body of a woman of 50 is not extraordinary at all."
But it just isn't true, say experts. Dennie Smith is 57 and runs dating agency Old Style Dating. She says: "That's really rude and just not true. [In many cases] older women are looking after their bodies more than younger women."
Smith added that she has many clients who are 50 and over, the majority of whom are "all having good sex". But if you want to date and you're over 50, how to start? Smith and others share their advice…
Give it a go
"I can understand it's scary, and the first time for some, but if you don't try, you don't know," says Smith. "Yes we are independent in our 50s, but you still want company."
Find a decent agency or app
"If you go with a respectful agency, you should be able to avoid getting rude pictures," says Smith. "Yes, there are lots of free apps, but you're exposed to all sorts of things…" There are many to choose from, including Smith's agency, but you could also try Lumen, an app aimed at those over 50.
Ezgi Ceren, dating expert at Once says: "Do not be afraid to trust in technology that is available to make your dating life easier. Don't invest your time in dates that are not going to go anywhere – be honest and upfront with your date about what you are looking for, and if they have other ideas, do not be afraid to move on.
"It's important to take your time finding someone who is right for you, so that you enter a meaningful relationship that is much more likely to stand the test of time."
Ghosting is a no-no at any age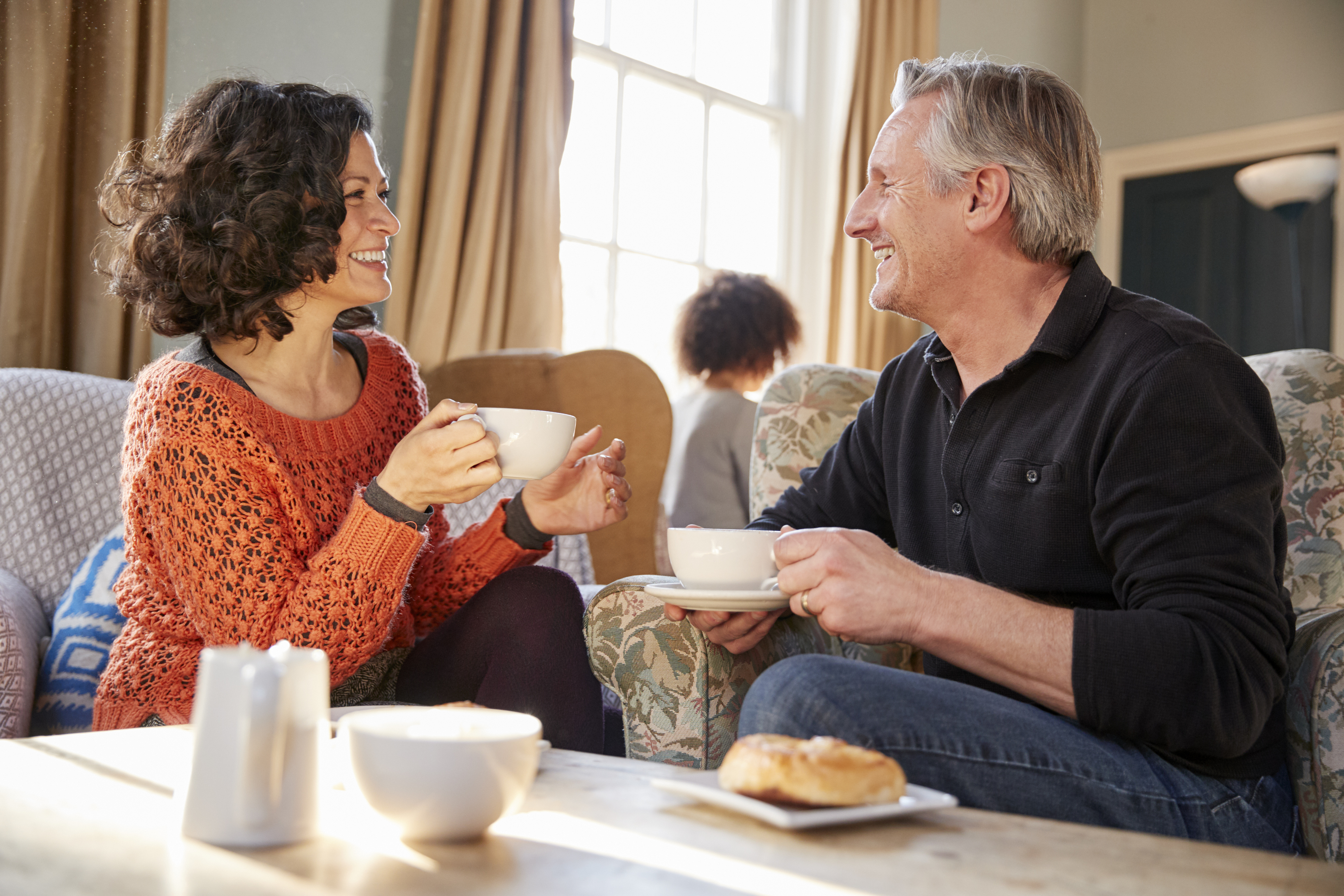 It's something you might associate with time-poor phone-addicted 20-somethings, but ghosting is common at any age when you're dating, and is the biggest no-no, says Smith. "The rules apply at any age – it's polite to reply if you're sent a message. Be honest with your photo, and completely be yourself on your profile," she advises.
Compromise is key
Jacqui Wright is in her 60s, and through experience has become something of an expert in dating for those over 50. She says: "Don't take it too seriously, and you have to realise the goal posts have changed. Be prepared to compromise on some level."
Watch out for scammers
"It's easy to get scammed as an older dater. Many scammers use profiles that say they're peace keepers in Syria, army generals or doctors, [and usually say they are] widowed with a young child and looking to relocate to England," advises Wright.
Know that one person's opinion isn't everyone's
Yes, Moix is entitled to his opinion, but a quick look at the response on Twitter, and it's certain that not everyone agrees with. Take heart, and don't place his views into the mouths of the other 50-somethings you might date.
The following two tabs change content below.
The Press Association
News from the Press Association - the national news agency for the UK and Ireland
Latest posts by The Press Association (see all)
Leave a Comment!
Community Terms & Conditions
Content standards
These content standards apply to any and all material which you contribute to our site (contributions), and to any interactive services associated with it.
You must comply with the spirit of the following standards as well as the letter. The standards apply to each part of any contribution as well as to its whole.
Contributions must:
be accurate (where they state facts); be genuinely held (where they state opinions); and comply with applicable law in the UK and in any country from which they are posted.
Contributions must not:
contain any material which is defamatory of any person; or contain any material which is obscene, offensive, hateful or inflammatory; or promote sexually explicit material; or promote violence; promote discrimination based on race, sex, religion, nationality, disability, sexual orientation or age; or infringe any copyright, database right or trade mark of any other person; or be likely to deceive any person; or be made in breach of any legal duty owed to a third party, such as a contractual duty or a duty of confidence; or promote any illegal activity; or be threatening, abuse or invade another's privacy, or cause annoyance, inconvenience or needless anxiety; or be likely to harass, upset, embarrass, alarm or annoy any other person; or be used to impersonate any person, or to misrepresent your identity or affiliation with any person; or give the impression that they emanate from us, if this is not the case; or advocate, promote or assist any unlawful act such as (by way of example only) copyright infringement or computer misuse.
Nurturing a safe environment
Our Silversurfers community is designed to foster friendships, based on trust, honesty, integrity and loyalty and is underpinned by these values.
We don't tolerate swearing, and reserve the right to remove any posts which we feel may offend others... let's keep it friendly!