Cantonese garlic king prawns
Juicy prawns are bathed in a rich buttery sauce in this classic Chinese dish
Kwoklyn Wan says the smell of this prawns dish brings back memories of his childhood, and the Chinese restaurant his parents owned in Leicester.
"I think it's the amazing combination of garlic and butter being cooked together that always tickled my nose and made my mouth water."
Ingredients:
(serves 2)
16 large raw king prawns (jumbo shrimp), left whole and unpeeled
1 medium white onion, finely diced
5 garlic cloves, finely chopped or grated
1 green pepper, finely diced
4tbsp salted butter
2tbsp vegetable oil
1tsp sugar
1⁄2tsp salt
1⁄4tsp white pepper
Method:

Carefully cut a slit along the back of each prawn and remove the digestive tract. Rinse under cold water, drain and set to one side.
Place your wok over a medium-high heat. Once hot, add the oil and swirl around the pan to warm, then add the diced onion and fry for 30 seconds, followed by the garlic; continue to fry for 20 seconds. Next add the green pepper and after 30 seconds add the drained whole king prawns. Continue stir-frying for two minutes, by which time the prawns should have started to turn pink.
Add the butter and evenly sprinkle in the sugar, salt and pepper. Mix well and fry for a further two to three minutes until the prawns are cooked through. Serve and enjoy.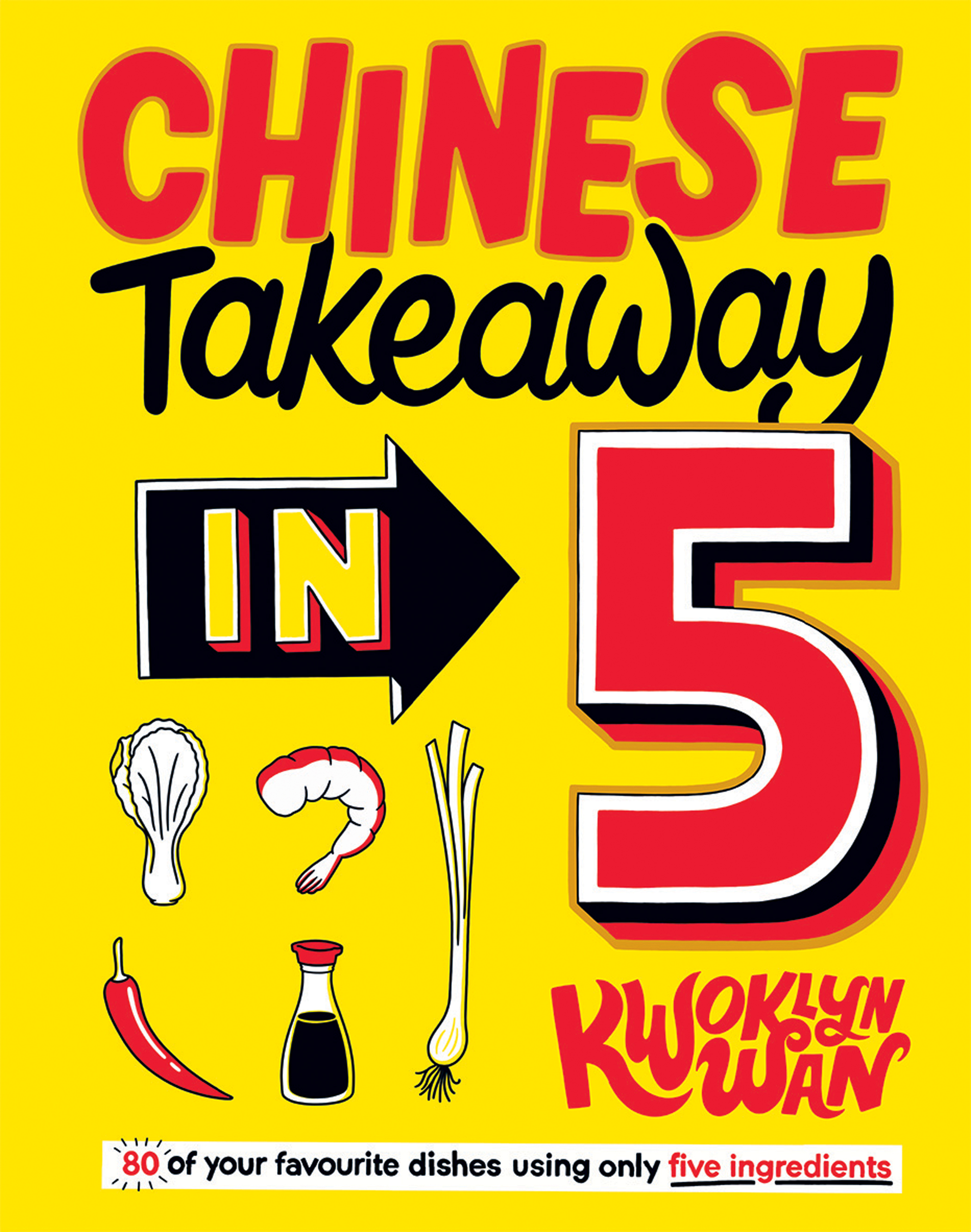 Chinese Takeaway In 5 by Kwoklyn Wan. Available at Amazon
The following two tabs change content below.
The Press Association
News from the Press Association - the national news agency for the UK and Ireland
Latest posts by The Press Association (see all)
Leave a Comment!
Loading Comments