5 savoury pancake recipes for people with no sweet tooth
Don't be under the impression that Pancake Day is the sole reserve of those whose toppings of choice are Nutella and banana, or good ol' lemon and sugar.
If you're the type of person who'd choose a cheese board over a sweet dessert any day of the week, luckily there are still plenty of ways for you to celebrate Shrove Tuesday – none of which involve strawberries and chocolate.
So if you don't want to miss out on all the flipping fun, just because you don't have a sweet tooth, why not get in on the action with some savoury recipes from BBC Good Food instead? Here are five to choose from…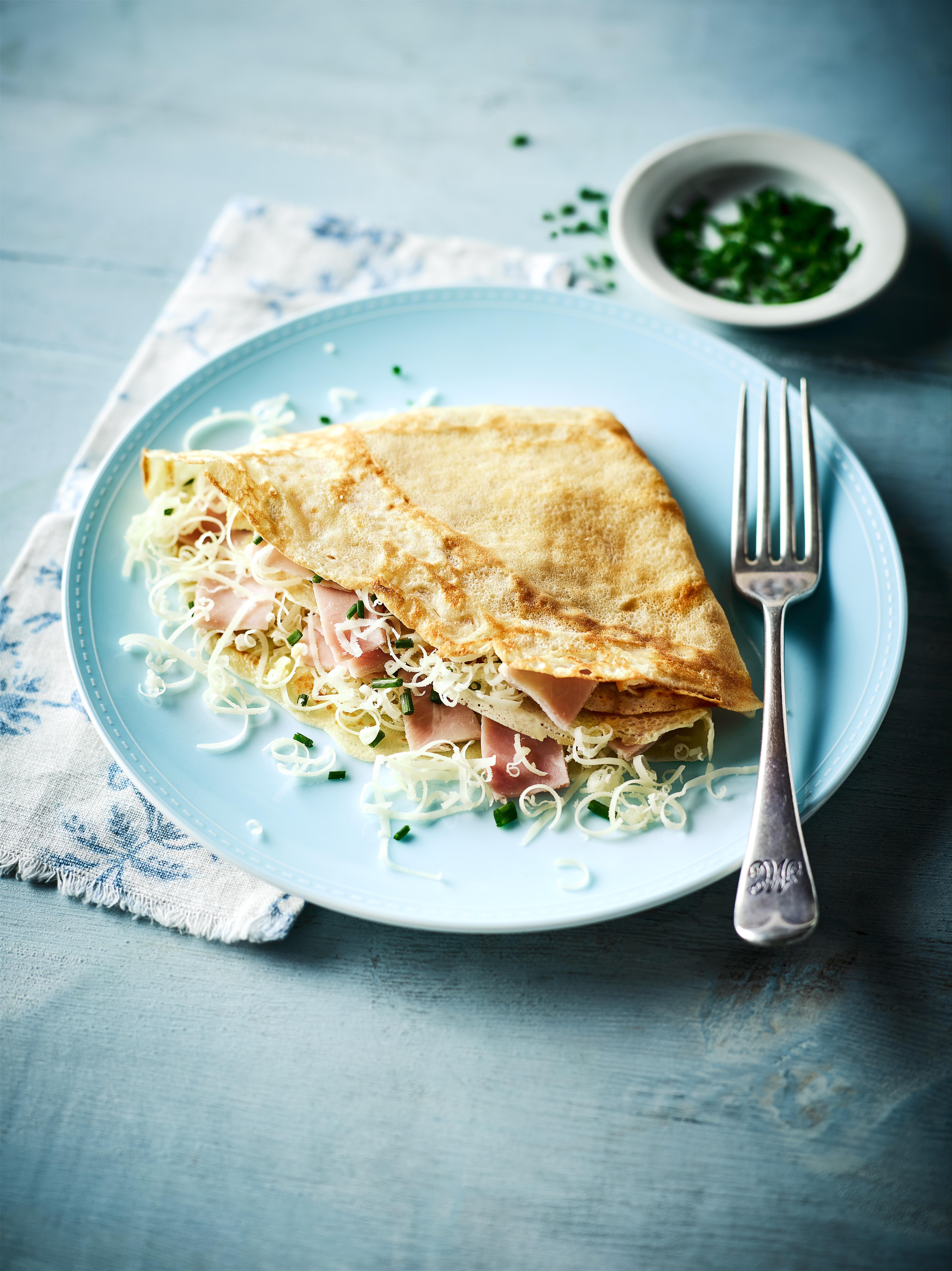 Few combinations are as classic as ham and cheese. This pancake dish is elevated from your run-of-the-mill school lunchbox sandwiches however, with smoked ham, Gruyere cheese, chives and black pepper.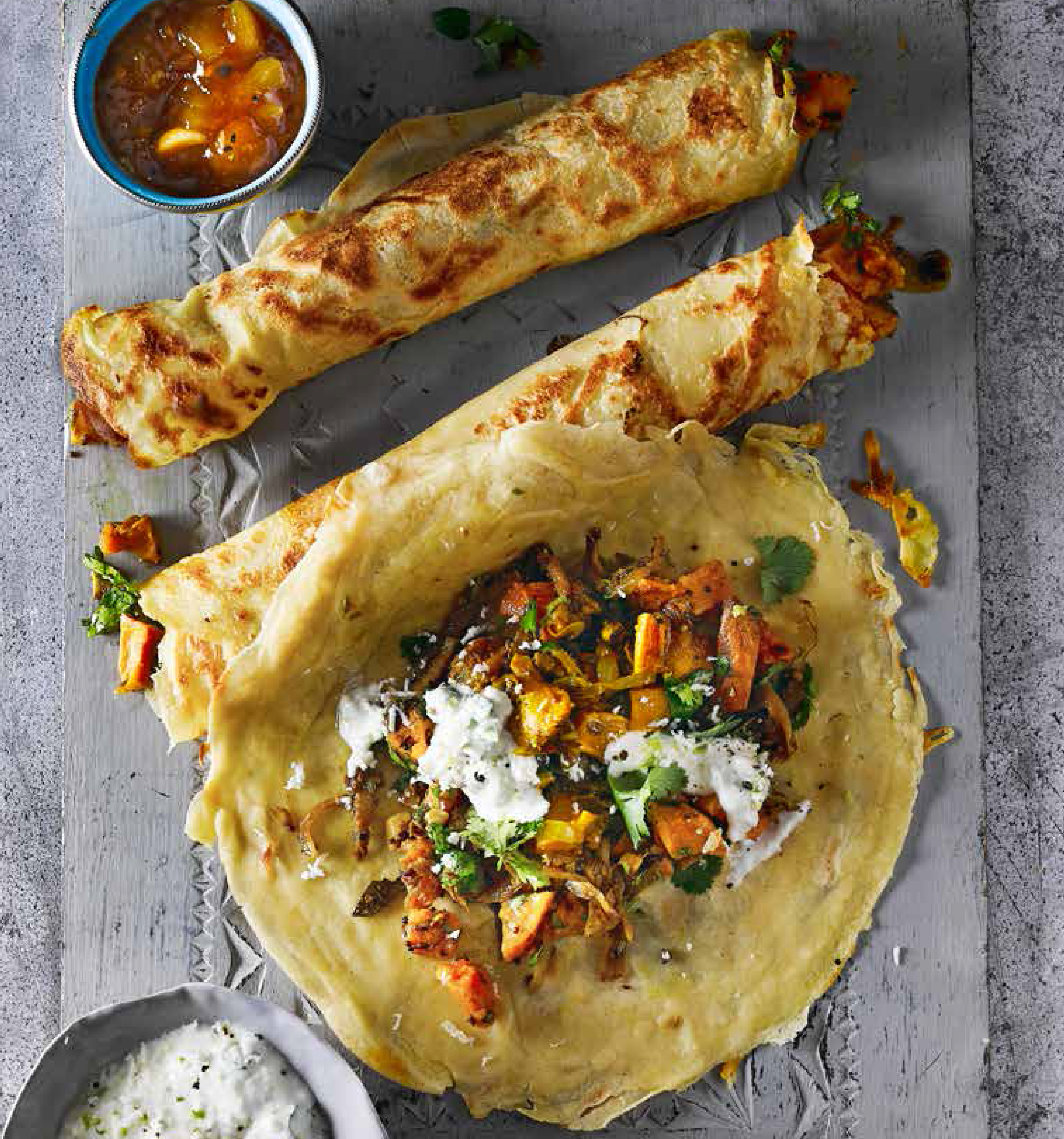 If classic isn't quite what you're looking for, push the boat out with a sweet potato masala dosa – an Indian pancake that looks a bit like a crepe. This one packs a big flavour punch, with coconut raita, lime wedges, coriander leaves and chutneys to go with the spiced sweet potato.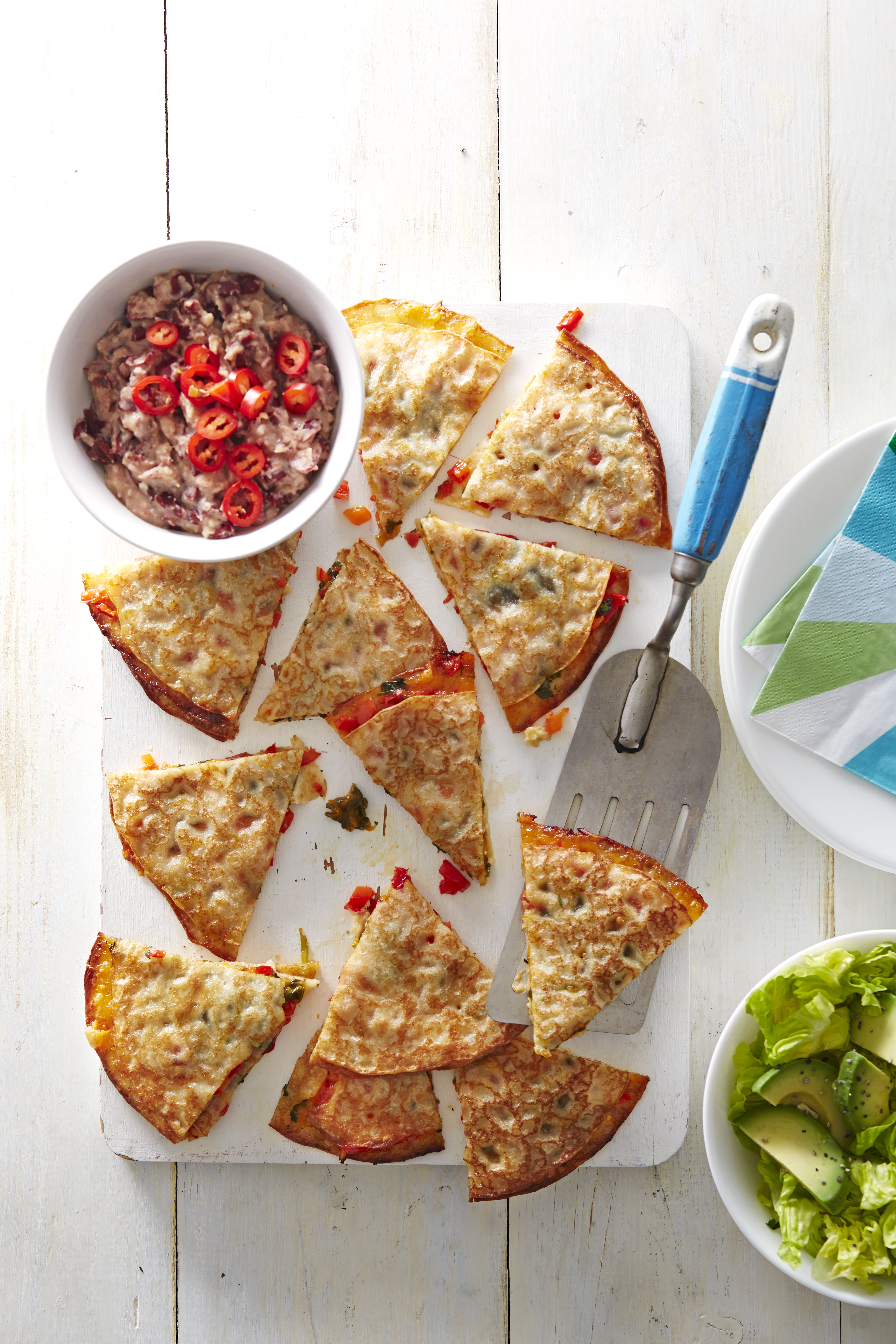 Shrove Tuesday is given a Mexican twist with this recipe. To make quesadilla pancakes, you simply sandwich a cheese, pepper and coriander mix between two pancakes – and once you try it, you'll wonder why you ever ate pancakes one at a time.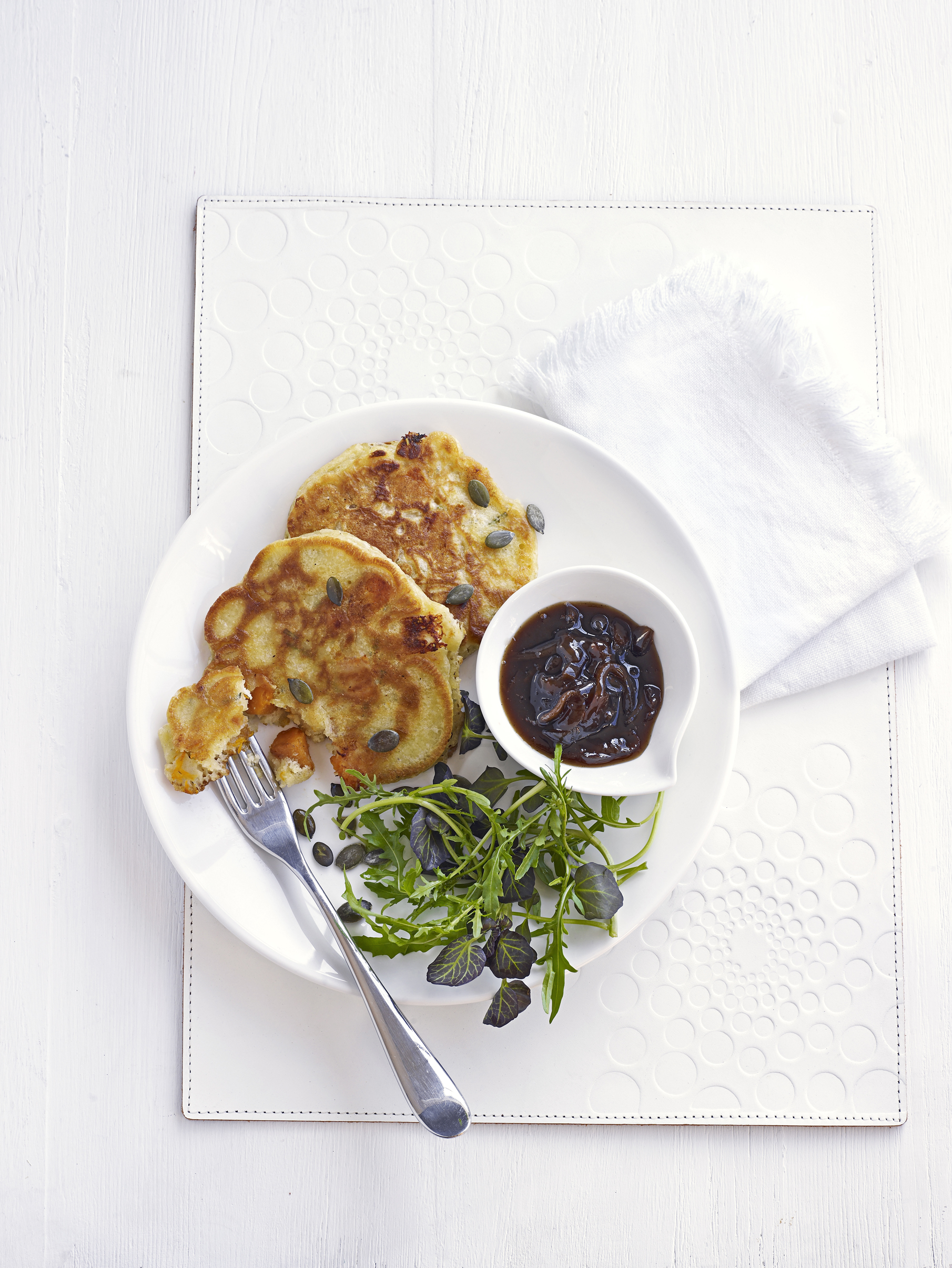 These pancakes are perfect for brunch, particularly if you don't want to start your day with something too sweet. With the squash and goat's cheese, they're nicely filling and yet light and fluffy too.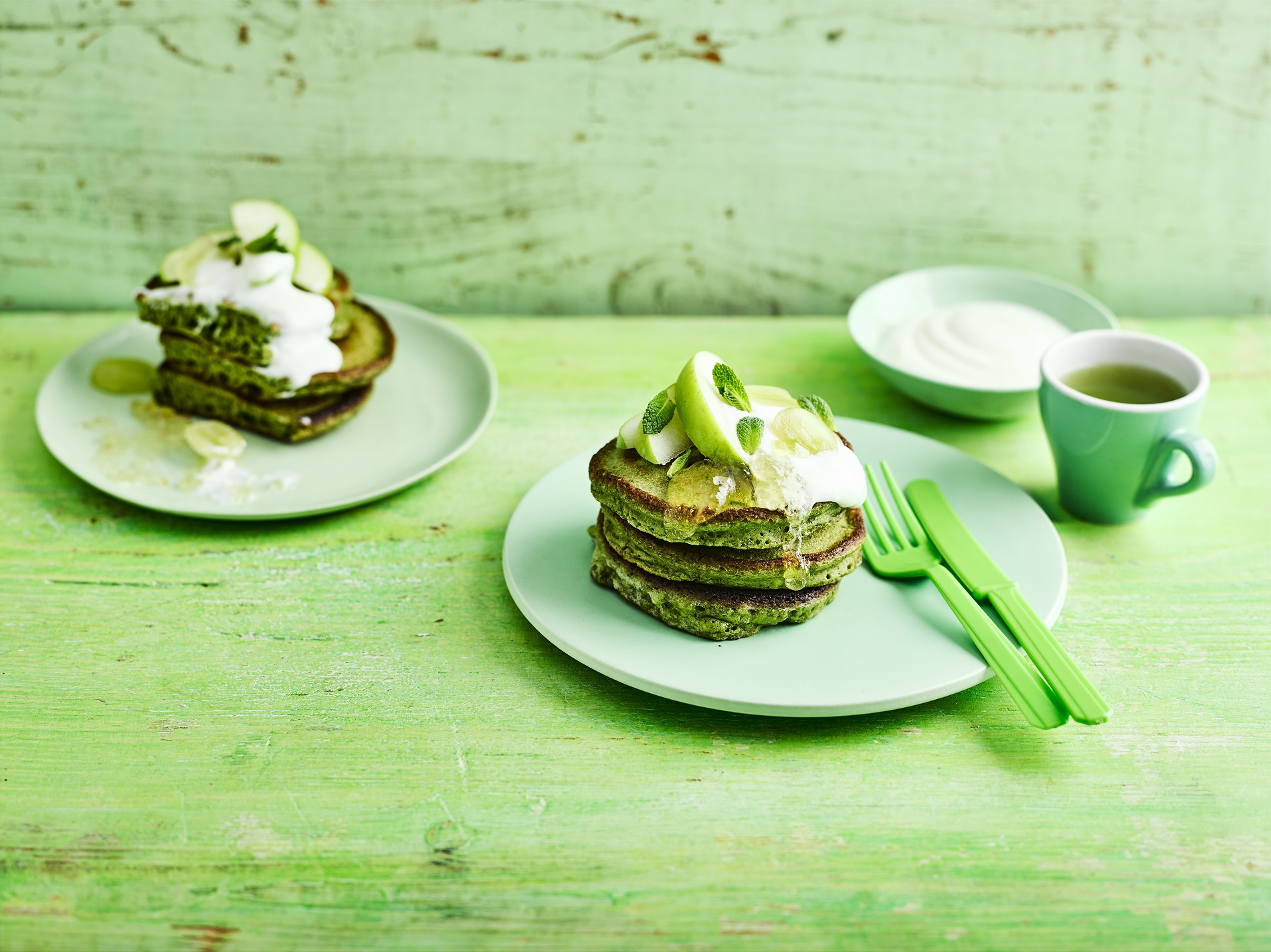 Sure, this definitely isn't a traditional pancake recipe. But with that showstopping vibrant green colour, thanks to the spinach and matcha, how could you not want to try it?
The following two tabs change content below.
Rachel - Silversurfers Assistant Editor
Hello there! I'm Rachel and I'm the Assistant Editor for Silversurfers. I work behind the scenes to bring interesting, informative and entertaining subject matter to the Silversurfers community. I hope you enjoy the features we have shared with you. Please feel free to comment below and share your thoughts with us, we love to hear from you!
Latest posts by Rachel - Silversurfers Assistant Editor (see all)
Leave a Comment!
Community Terms & Conditions
Content standards
These content standards apply to any and all material which you contribute to our site (contributions), and to any interactive services associated with it.
You must comply with the spirit of the following standards as well as the letter. The standards apply to each part of any contribution as well as to its whole.
Contributions must:
be accurate (where they state facts); be genuinely held (where they state opinions); and comply with applicable law in the UK and in any country from which they are posted.
Contributions must not:
contain any material which is defamatory of any person; or contain any material which is obscene, offensive, hateful or inflammatory; or promote sexually explicit material; or promote violence; promote discrimination based on race, sex, religion, nationality, disability, sexual orientation or age; or infringe any copyright, database right or trade mark of any other person; or be likely to deceive any person; or be made in breach of any legal duty owed to a third party, such as a contractual duty or a duty of confidence; or promote any illegal activity; or be threatening, abuse or invade another's privacy, or cause annoyance, inconvenience or needless anxiety; or be likely to harass, upset, embarrass, alarm or annoy any other person; or be used to impersonate any person, or to misrepresent your identity or affiliation with any person; or give the impression that they emanate from us, if this is not the case; or advocate, promote or assist any unlawful act such as (by way of example only) copyright infringement or computer misuse.
Nurturing a safe environment
Our Silversurfers community is designed to foster friendships, based on trust, honesty, integrity and loyalty and is underpinned by these values.
We don't tolerate swearing, and reserve the right to remove any posts which we feel may offend others... let's keep it friendly!