15 easy things to try, swap or change that will improve your health in the New Year
These suggestions from the British Nutrition Foundation won't hurt but will make 2019 healthier
If you've over-indulged at Christmas, you may be thinking now is the time to make a few changes to your diet and lifestyle to herald a healthy 2019.
But if you know a crash diet, alcohol-free Dry January and punishing exercise regime is destined to fail, the British Nutrition Foundation (BNF) has come up with a far easier and more sustainable plan.
Its Try, Swap, Change  weekly planner aims to help resolutions stick through 15 easy-to-follow healthy diet and lifestyle suggestions.
Each week you choose three or more of the suggestions, which involve trying something new, swapping old habits for better ones, and changing small parts of your daily routine, and the idea is that by focusing on smaller areas where you can make sustainable changes, you'll be able to lead a healthier lifestyle long term – not just for the first few weeks of January.
The planner can be personalised to help you focus on achieving individual goals, such as reducing sugar or becoming more active, and it's colour-coded to highlight six areas that are key to improving diet and lifestyle.
Green = fruit and vegetables: make sure you get your 5 a day.
Yellow = wholegrains: The majority of people are below the recommended intakes for fibre.
Red = physical activity: Getting active burns calories, helps improve fitness and may help improve sleep and reduce stress.
Orange = helpful habits: Lifestyle changes such as eating more slowly.
Blue = protein: To boost plant protein and include fish your diet.
Pink = lower salt, sugar and saturated fat.
The BNF explains that people can choose what's best suited to them – so if you want to focus on upping your fruit and veg intake, start your weekly planner by choosing green suggestions, or if you fancy eating healthier proteins, begin the year by taking on the blue challenges.
Try new goals each week, to help you turn the lifestyle changes into long-term habits.
Sara Stanner, the BNF's science director, says: "Many of us start the New Year with great ambitions to eat better and be more active, but these resolutions may falter after just a few weeks or months. Finding behaviours that work for you is key to making sure that short-term changes become long-term habits and part of the daily routine. However, many people find it difficult to know where to start – let alone how to keep up the good health initiatives long-term.
"The Try, Swap, Change planner has been developed by BNF nutrition scientists to provide a practical guide to help people put their New Year's resolutions into action, but also to provide an extra motivator for keeping things going longer-term. It's a great feeling at the end of each day to tick off completed challenges and, in turn, the goals you've started to achieve."
The Try, Swap, Change suggestions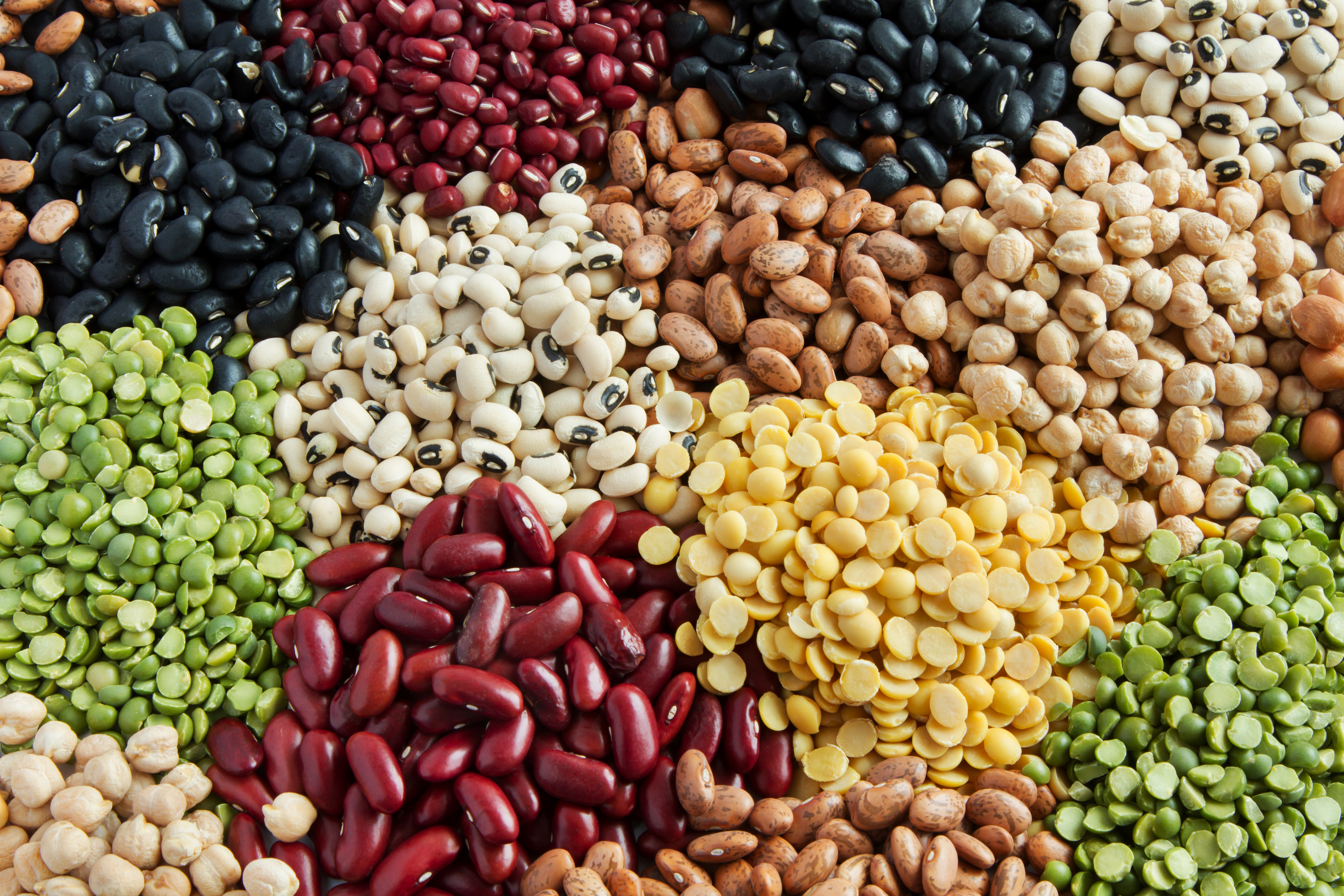 Try
1. Eat the rainbow (green)
Eat at least 3 different coloured fruit and vegetables.
2. Get plant-based (blue)
Incorporate some plant-based protein into your day, e.g. beans, peas, lentils, tofu, nuts or seeds.
3. Go Slow (orange)
Try eating more slowly and enjoying your food – eating more slowly can give your body time to realise it's full.
4. Grab some grains (yellow)
Try a new wholegrain food, e.g. wholemeal breads (why not try wholemeal pitta, wraps and bagels?), brown rice, oats, barley, quinoa, buckwheat, wholegrain spelt pasta, bulgur wheat or plain popcorn.
5. Screen breaks (orange)
Try to reduce your seated screen time, such as time spent watching TV or on the computer. Set yourself a challenge, e.g. only one hour of seated screen time a day, or halving the time you'd usually spend each day and stick to it.
Swap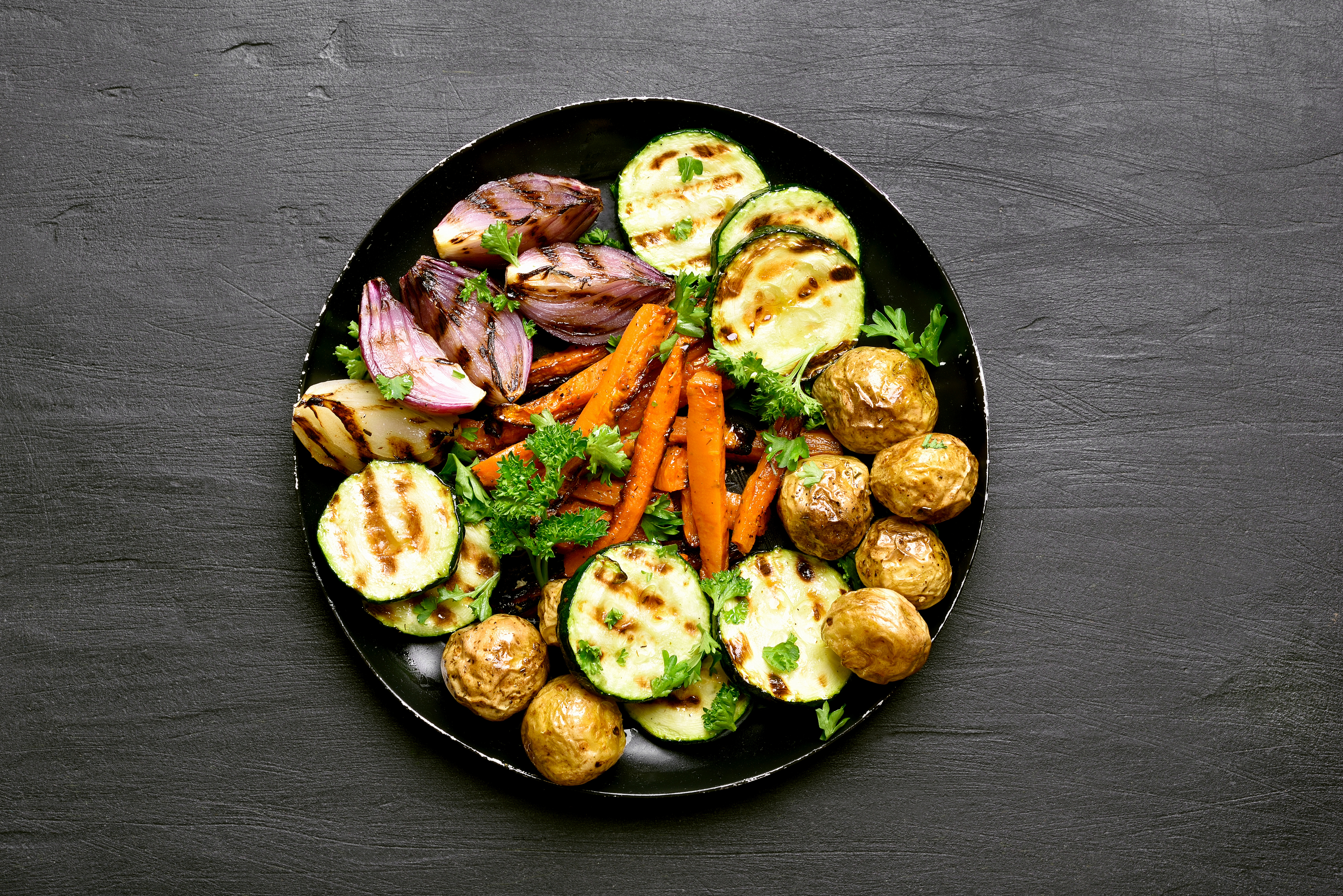 6. Wake up with fibre (yellow)
Swap your usual breakfast/morning foods for higher fibre versions.
7. Get fruity! (green)
Have a variety of fruit and vegetables instead of your usual snacks.
8. Move more (red)
Swap your usual routine – add an extra 10 minutes of activity, e.g. walking, swimming or weights, each day.
9. Fish in a dish (blue)
Up your fish intake – try to eat two portions or more this week, one of which should be an oily fish such as salmon, sardines, kippers, whitebait, mackerel, trout, herring, pilchards or fresh tuna.
10. Snack attack (pink)
Swap snacks high in saturates, sugar or salt such as crisps, chocolate and sweets for fruit, vegetables, plain yogurt, nuts or seeds.
Change
11. Move it, shake it (red)
Find a new way to move: dust off the bike, head to your local pool or park or try some online yoga or movement videos at home. Or try your local climbing wall, kayak/rowing club or community garden.
12. Pledge more veg (green)
Fill half of your plate at lunch or dinner with salad or vegetables.
13. You're sweet enough (pink)
Stop or cut down on drinking sugary soft drinks or adding sugar to drinks.
14. A little extra (green)
Add one extra portion of fruit, vegetables, beans or lentils (roughly the amount which fits into a cupped hand) into one of your meals.
15. Slow down on salt (pink)
Check food labels for low or reduced salt options and when cooking at home use herbs and spices for flavour instead.
---
Have you got a health question?
We've teamed up with AXA PPP healthcare to bring you articles, information and tips from their clinical teams on a wide range of health topics. And if you have a health related question of your own – about your or your family's health, medication or upcoming procedures, for example – you can also access their, "Ask the Expert" service. Available around the clock, 365 days a year this free resource allows you to ask the team of friendly and experienced nurses, midwives and pharmacists about any health concerns you may have– whenever you need us, 24 hours a day, every day.
Please get in touch with us now. Click below to submit your question online.
ASK THE EXPERT
The following two tabs change content below.
The Press Association
News from the Press Association - the national news agency for the UK and Ireland
Latest posts by The Press Association (see all)
Leave a Comment!
Community Terms & Conditions
Content standards
These content standards apply to any and all material which you contribute to our site (contributions), and to any interactive services associated with it.
You must comply with the spirit of the following standards as well as the letter. The standards apply to each part of any contribution as well as to its whole.
Contributions must:
be accurate (where they state facts); be genuinely held (where they state opinions); and comply with applicable law in the UK and in any country from which they are posted.
Contributions must not:
contain any material which is defamatory of any person; or contain any material which is obscene, offensive, hateful or inflammatory; or promote sexually explicit material; or promote violence; promote discrimination based on race, sex, religion, nationality, disability, sexual orientation or age; or infringe any copyright, database right or trade mark of any other person; or be likely to deceive any person; or be made in breach of any legal duty owed to a third party, such as a contractual duty or a duty of confidence; or promote any illegal activity; or be threatening, abuse or invade another's privacy, or cause annoyance, inconvenience or needless anxiety; or be likely to harass, upset, embarrass, alarm or annoy any other person; or be used to impersonate any person, or to misrepresent your identity or affiliation with any person; or give the impression that they emanate from us, if this is not the case; or advocate, promote or assist any unlawful act such as (by way of example only) copyright infringement or computer misuse.
Nurturing a safe environment
Our Silversurfers community is designed to foster friendships, based on trust, honesty, integrity and loyalty and is underpinned by these values.
We don't tolerate swearing, and reserve the right to remove any posts which we feel may offend others... let's keep it friendly!