3 easy ways to make your garden more attractive to pollinators
Let there be life.
Even the nation's most avid gardeners might be surprised at how important their green fingers are to local wildlife.
A new study published in the Journal of Ecology found that residential gardens account for 85% of all nectar produced in urban areas. According to the data, it takes three gardens approximately one day to produce a teaspoon of the stuff – equivalent to over a tonne of food for an adult human.
Here's how to make your garden more pollinator-friendly, to help bees, butterflies and other essential insects…
1. Do not use pesticides
Pesticides don't tend to be very choosy about what they kill, and if they're offing one pest, they may well be taking several pollinators with them. If you must use pesticides, find the least toxic option, and follow the instructions very carefully.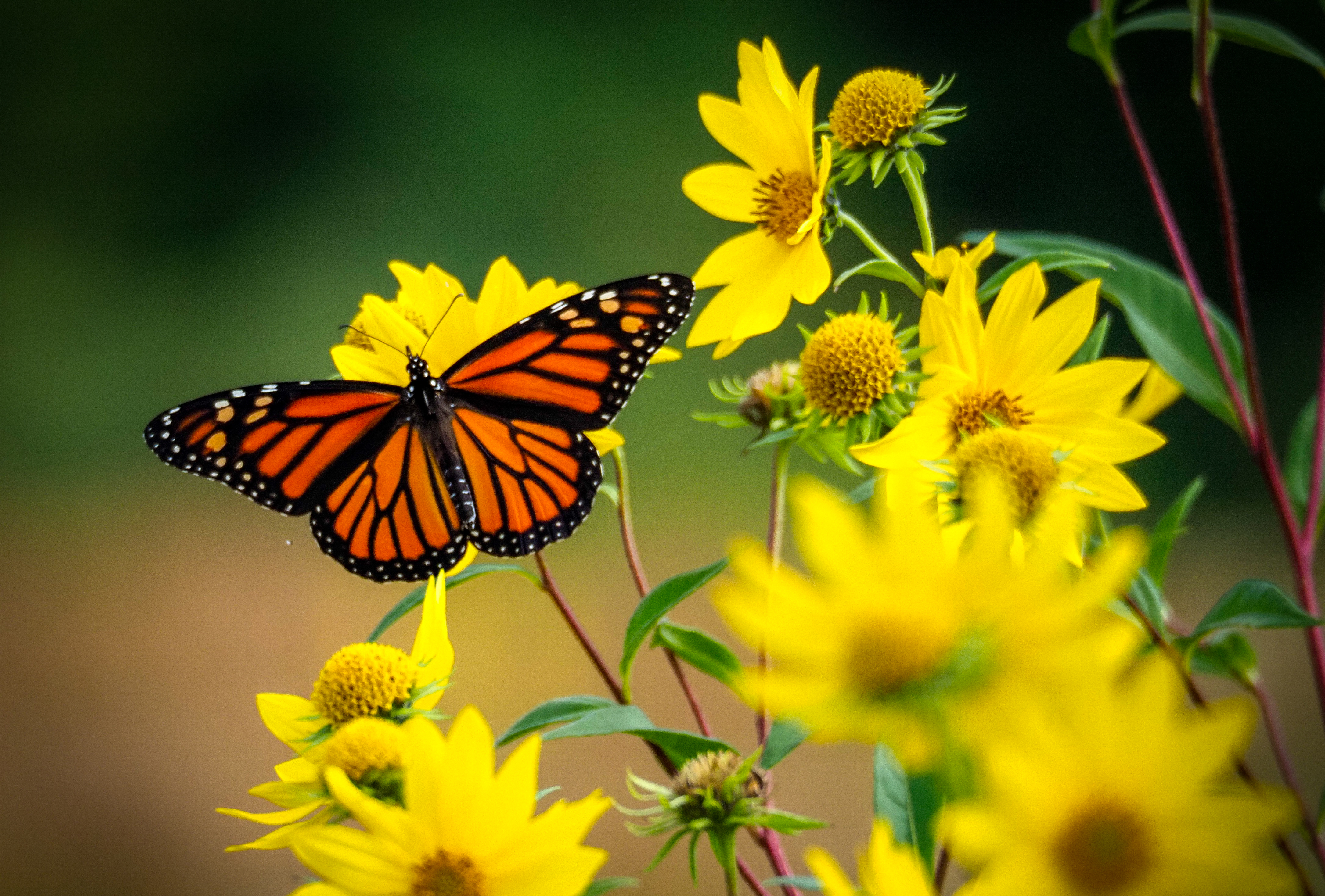 If at all possible, it's better to remove the menace manually. Slugs and snails are best caught after dark when they're most active – round them up by hand and release them away from your plot.
2. Cultivate a wide array of flora
It goes without saying that you want a decent number of plants, but you also want a decent number of species.
Vary up your colour palette: bees in particular have good vision for their size, and are especially attracted to purple and blue, while other pollinators like butterflies respond to a host of different colours.
Mixing flowers with vegetables can afford the desired diversity. A lot of herbs can be attractive for insects, and these can fit nicely in or around a vegetable garden. Remember that you're not just planting for summer – insects need grub whatever the season, so spring, autumn and even winter-flowering bulbs and plants will give bugs a needed boost during the fallower months.
Also don't be too quick to wipe out the weeds. Species like lawn clovers and dandelions can still cough up nectar and pollen, and you might wish to leave a small portion of garden untended, to let nature do its thing.
3. Leave out a water saucer
It's easy to forget insects need water, however obvious it may be when you stop and think, and if they can't get it from your garden, they'll have to go elsewhere.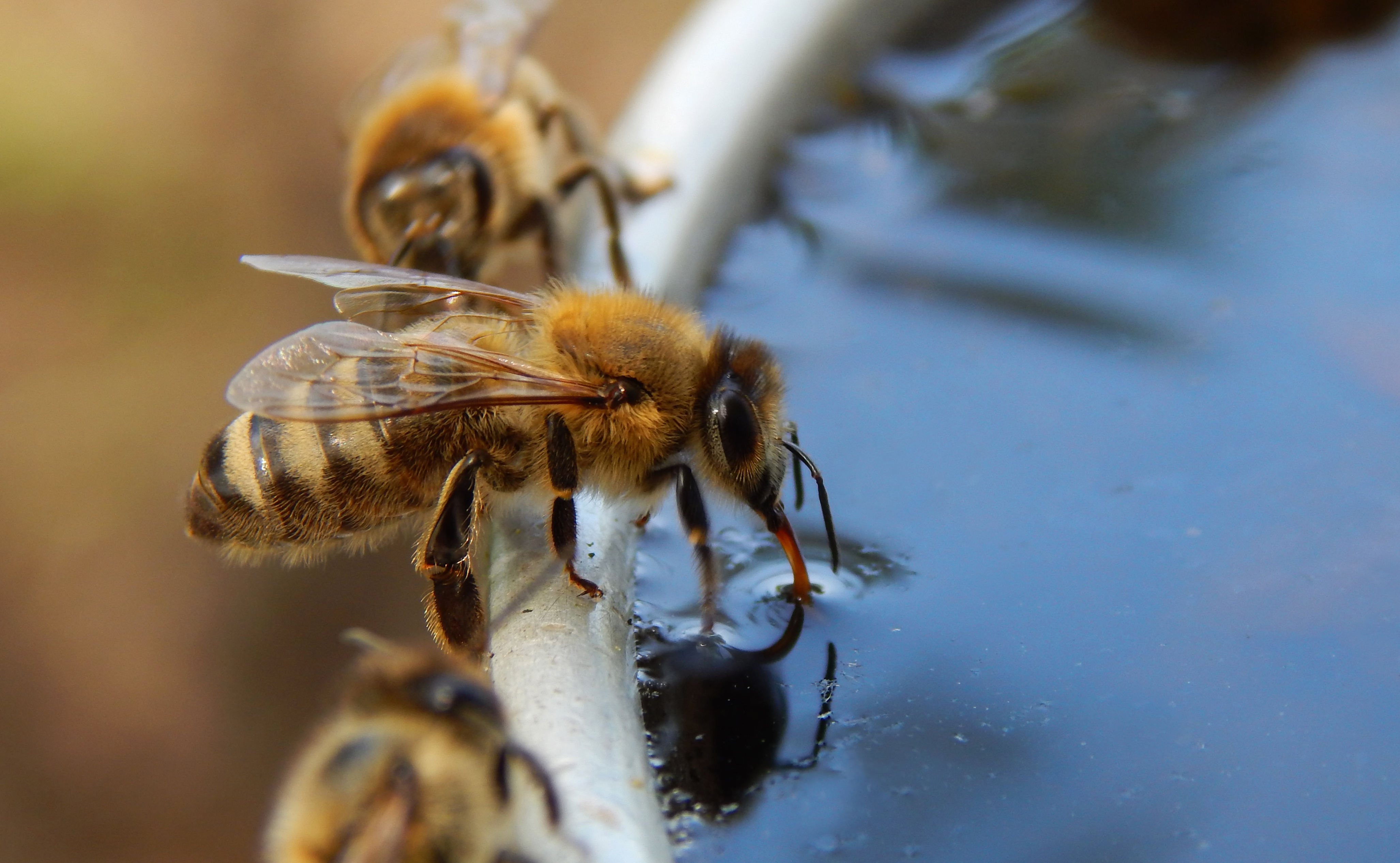 Leave out a saucer or shallow plant pot filled with water to make your garden a one-stop shop, and check for potential refills every few days. Bees and bugs need somewhere to sit while they drink, so if you can, fill the saucer with rocks that just permeate the water's surface, to provide an easy perch.
Explore an excellent selection of plant collections over at the Silversurfers Shop. A wide range of savings are currently available.
The following two tabs change content below.
The Press Association
News from the Press Association - the national news agency for the UK and Ireland
Latest posts by The Press Association (see all)
Leave a Comment!
Community Terms & Conditions
Content standards
These content standards apply to any and all material which you contribute to our site (contributions), and to any interactive services associated with it.
You must comply with the spirit of the following standards as well as the letter. The standards apply to each part of any contribution as well as to its whole.
Contributions must:
be accurate (where they state facts); be genuinely held (where they state opinions); and comply with applicable law in the UK and in any country from which they are posted.
Contributions must not:
contain any material which is defamatory of any person; or contain any material which is obscene, offensive, hateful or inflammatory; or promote sexually explicit material; or promote violence; promote discrimination based on race, sex, religion, nationality, disability, sexual orientation or age; or infringe any copyright, database right or trade mark of any other person; or be likely to deceive any person; or be made in breach of any legal duty owed to a third party, such as a contractual duty or a duty of confidence; or promote any illegal activity; or be threatening, abuse or invade another's privacy, or cause annoyance, inconvenience or needless anxiety; or be likely to harass, upset, embarrass, alarm or annoy any other person; or be used to impersonate any person, or to misrepresent your identity or affiliation with any person; or give the impression that they emanate from us, if this is not the case; or advocate, promote or assist any unlawful act such as (by way of example only) copyright infringement or computer misuse.
Nurturing a safe environment
Our Silversurfers community is designed to foster friendships, based on trust, honesty, integrity and loyalty and is underpinned by these values.
We don't tolerate swearing, and reserve the right to remove any posts which we feel may offend others... let's keep it friendly!