Tips to help keep your home safe
Home security advice to outsmart thieves and keep your property protected.
Break-ins are one of the most common crimes committed, so when it comes to protecting your belongings and your own safety, you can't be too careful.
Especially coming into the summer months, when doors and windows may be left open and high-value items left out in the garden.
The good news is there are plenty of ways you can protect your home from opportunists and thieves – the first step in crime prevention is knowing your options.
A weak door gives thieves an easy point of entry
As most burglars break in through the front door this should be your first port of call for home security improvements. It is important that your lock conforms to British standards (BS 3621), as this certifies a minimum level of performance and is recognised by insurers if the worst happens.
Fitting a spy hole to your front door will also deter potential intruders and fixing a latch chain will add an extra layer of security if someone tries to force their way in. Both of these are simple to fit with a drill.

And for added peace of mind, consider fitting a London bar to your door. The steel bar fits onto your door frame and around the rim lock, providing sturdier resistance if someone tries to kick in your door. London bars aren't customised to your door – so you just need to measure the size of your rim lock to make sure the model you buy will fit over it. They can then be secured to your door frame using a drill and screws.
Secure windows
Windows are another common entry point for intruders. So consider keeping all windows locked when you're not in the room. Additional window locks can enhance your security and if you're on the ground floor or basement level, you might want to consider adding window bars. You can install window bars yourself or fit cable window restrictors which are a more subtle alternative for the home. These can be drilled into the window frame, letting you get some fresh air without leaving you open to intruders.
Another idea is to line windows with a shatter-proof film that will hold the glass in place if it smashes.
Make the house look occupied

Switch on lights or a radio when you go out – you can buy time devices to do this automatically. If you're going away on holiday ask a neighbour to keep an eye on your house, take in any milk and newspaper deliveries, and maybe even park their car on your drive.
Motion-sensing lights can also be a cheap and easy deterrent. Exterior lights fitted near the entrances to your home will automatically activate if someone approaches the property – not only does this provide an opportunity to alert you or a neighbour of trespassers, it may also help to deter opportunist thieves.
Interior motion-sensing lights are worth considering too. These work in the same way as an outdoor floodlight. Simply screw a special motion-sensing bulb into a lamp or light source near your doors and windows.
Keep valuables out of sight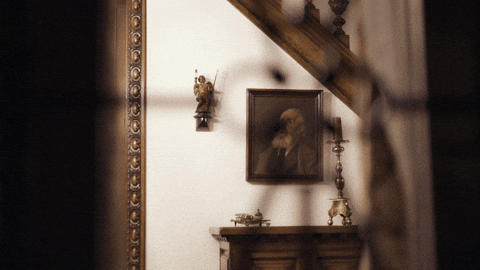 The best way to keep your valuable possessions safe from prying eyes is to make sure nobody even knows they're there for the taking. Leaving expensive items like jewellery, electronics or cash in plain sight makes your home a much bigger target for thieves, as you're guaranteeing there's something worth stealing on your property.
Hide all keys, including car keys, out of sight and well away from the letterbox, as a device could be used to hook keys through it.
Check Outside
Cut down overgrown trees and trim back bushes, removing any shaded or covered areas that aren't visible from your windows, where criminals can move around your property unseen.
While you might think higher fences keep your home protected, the reality is that the lower the fence, the easier it is for intruders to be spotted. Burglars don't want to be seen, so lower fences at the front of a property are better than high fences as they allow for natural vision over and don't provide cover for someone hiding. Likewise, with hedges at the front of your property – keep them at a height where passers-by can maximise the natural vision.
Adding gravel or small stone features around your property may also deter intruders, with the sound of crunching stones underfoot giving them away.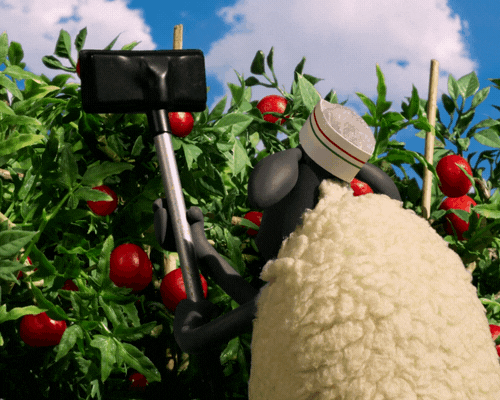 Crimestoppers advises homeowners not to leave garden tools outside, and keep ladders out of sight, as they could be used to break into your home. Make sure sheds, garages, outbuildings and exterior gates are locked.
While a standard bolt and hardened steel padlock are difficult to break into, if you're storing higher-value items, a deadlock or smart lock – which requires a corresponding fob or up to a 20-digit code to open – fitted to your garden gate is another option. It may, however, require you to replace your garden gate or shed door to make sure it's compatible.
Consider a home security system

Home security technology is making surveillance more affordable and accessible than ever before and you don't need to pay a security company to watch your patch while you're away.
Doorbell cams like Ring can help you keep track of who's outside your property. When someone presses the doorbell, no matter where you are, an alert will be sent to your smartphone so that you always know who's at your house.
If you opt for a CCTV system, there are a range of smart systems available on the market. Whichever you choose it is recommended to consider carefully which area it should cover. Ideally, position your cameras towards valuables like cars or towards weak spots around the home.
There are also very reasonably priced indoor cameras which will alert your smartphone if it picks up motion inside your house when you're out. Some also have microphones that can listen for sounds like glass being broken.
Tighten up your wifi details
Thieves can capture your data and passwords to gain access to your financial information so it is advisable to make your router secure. Change your router username and password and your generic network name.
It is also a good idea to make sure your router firewall is enabled, as this adds a first-line defence against potential digital attacks. You can do this by entering your router's IP address into a web browser (it should be detailed on the router box), logging in and changing the security settings.
Burglaries are often strategically planned and social media is the perfect way to gain insight into your life, It goes without saying that you should be careful about sharing where you live, but sharing your location whilst you're out can identify you as a target, so be sure to check your privacy settings before posting.
Burglars are often opportunistic thieves, who seek any opening they can take advantage of, specifically doors and windows left open or unlocked, or that are easy to force. But it really doesn't take much to deter these thieves – just smart thinking.
The following two tabs change content below.
Melina - Assistant Editor
Hi I'm Melina, a mother of 3 teenage children and with a particular interest in all things health related. I run a busy household and smallholding alongside my work with Silversurfers, which currently includes dogs, fish, hens, ducks and pigs!
Latest posts by Melina - Assistant Editor (see all)
Leave a Comment!
Loading Comments