Will Marmite Peanut Butter be on your shopping list?
A brand new Marmite Peanut Butter is coming to UK stores
The product, which blends the famously divisive yeast spread with crunchy peanut butter, will be on sale via online supermarket Ocado on Monday before being made available in high street stores next month.
If you're a Marmite lover, you'll know full well it can be eaten with basically everything – and any self-respecting human will tell you the same goes for peanut butter.
The question is: Do the two go together? This is what Marmite is banking on, and is combining the two breakfast favourites into one glorious spread.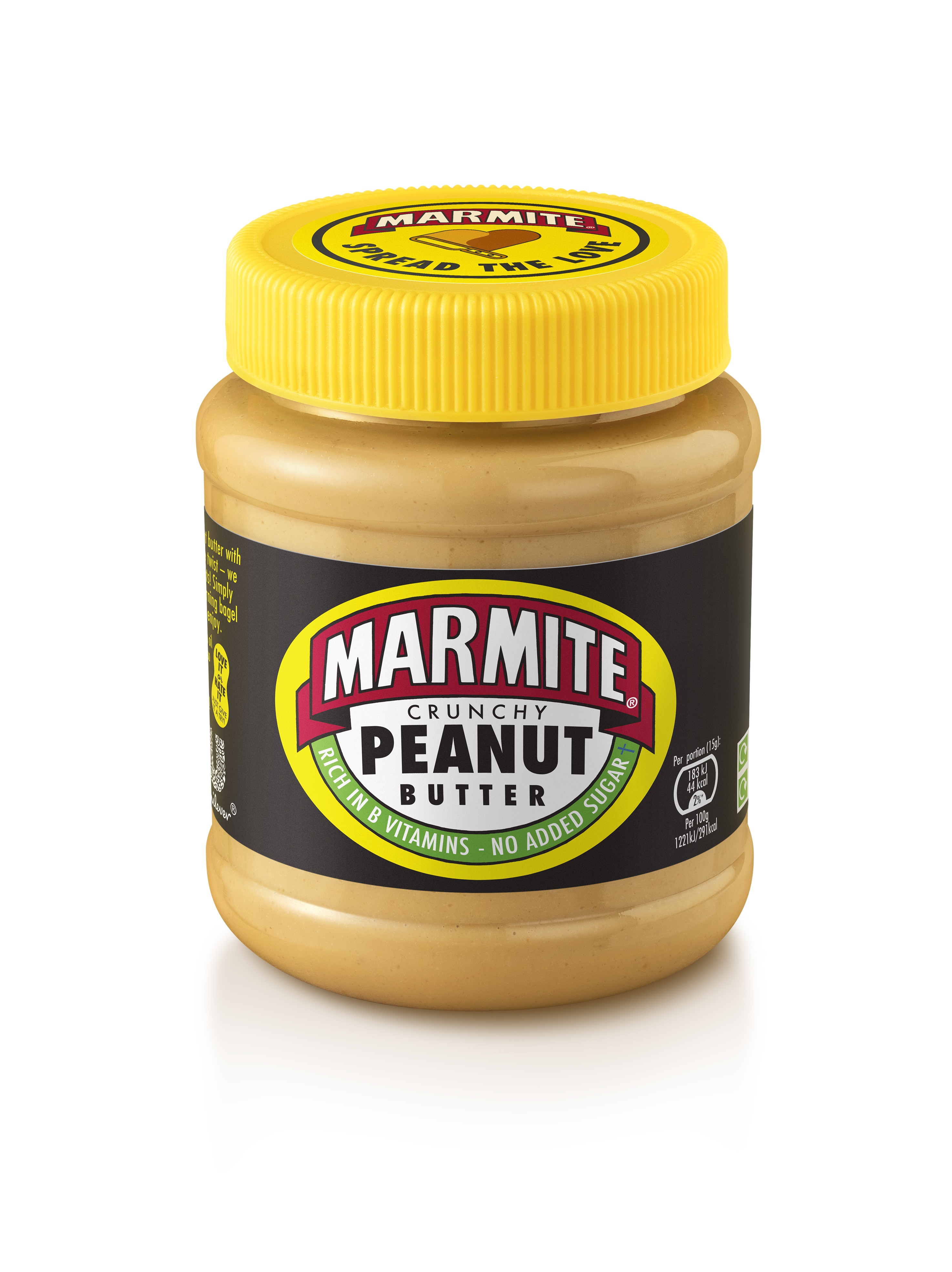 Marmite brand manager Camilla Williamson said: "The British public asked, and we listened. We're delighted to bring the nation exactly what they've been craving with the creation of Marmite Peanut Butter."
The spread is the "first permanent product innovation" since Marmite first hit the shelves in 1902, according to the brand.
It comes after what Marmite describes as "overwhelming demand" from fans of the yeast extract who have been combining the two toast toppers at home for years.
Ms Williamson added: "It's the most exciting product launch since the conception of the brand in 1902 and we're confident that the nation is going to love it. They ain't tasted nuttin yet."
The new product, which comes in 225g jars at a recommended price of £2.50, will be available in Sainsbury's from April 7 before a wider rollout to other retailers.
What are your views?  Are you a marmite purist? Have you made this combination before?  Will you add it to your shopping list?
What are your views?
We'd love to hear your comments
Community Terms & Conditions
Content standards
These content standards apply to any and all material which you contribute to our site (contributions), and to any interactive services associated with it.
You must comply with the spirit of the following standards as well as the letter. The standards apply to each part of any contribution as well as to its whole.
Contributions must:
be accurate (where they state facts); be genuinely held (where they state opinions); and comply with applicable law in the UK and in any country from which they are posted.
Contributions must not:
contain any material which is defamatory of any person; or contain any material which is obscene, offensive, hateful or inflammatory; or promote sexually explicit material; or promote violence; promote discrimination based on race, sex, religion, nationality, disability, sexual orientation or age; or infringe any copyright, database right or trade mark of any other person; or be likely to deceive any person; or be made in breach of any legal duty owed to a third party, such as a contractual duty or a duty of confidence; or promote any illegal activity; or be threatening, abuse or invade another's privacy, or cause annoyance, inconvenience or needless anxiety; or be likely to harass, upset, embarrass, alarm or annoy any other person; or be used to impersonate any person, or to misrepresent your identity or affiliation with any person; or give the impression that they emanate from us, if this is not the case; or advocate, promote or assist any unlawful act such as (by way of example only) copyright infringement or computer misuse.
Nurturing a safe environment
Our Silversurfers community is designed to foster friendships, based on trust, honesty, integrity and loyalty and is underpinned by these values.
We don't tolerate swearing, and reserve the right to remove any posts which we feel may offend others... let's keep it friendly!