Apparently a five-minute Facebook session can boost your self-esteem
It turns out Facebook might be good for you; but only in small doses.
Social media has been blamed for a lot – making us all anti-social, boring, and even harming our mental health.
But new research by the University of Derby has found that spending just five minutes scrolling through Facebook can make you feel good about yourself, rather than terrible, and boost self-esteem.
Psychology lecturer Dr Zaheer Hussain and researcher Adam O'Sullivan studied 163 Facebook users aged between 18-24, to examine whether narcissism, stress and self-esteem could predict the intensity of their Facebook use – and whether a short session using the social media site could produce immediate psychological effects.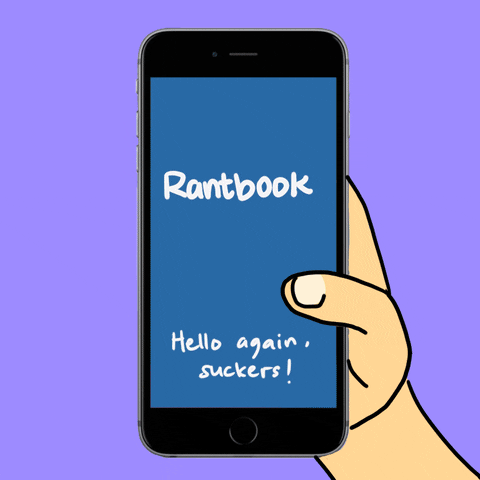 They found two interesting things: If a person has higher stress levels, the more intense their Facebook use is. And secondly, they noticed there was a 'significant' increase in self-esteem when users logged on for a five-minute session once a day.
Dr Hussain said: "A five-minute Facebook session can immediately result in increased levels of self-esteem. This may be because users who browsed their close friends, chatted with them, or viewed positive content on social networking sites would display a momentary increase in self-esteem."
In other words, you're more likely to do things in the first five minutes of your Facebook session that will make you feel good about yourself. After that, it could be downhill. Let's face it, stalking your ex's new partner, or trawling through update after update posted by that girl you vaguely know from school who's ALWAYS travelling, only ever results in a case of serious life envy or misery, doesn't it?
The report, published in the Journal of Addictive Behaviours, Therapy & Rehabilitation, claimed previous studies linking Facebook to low levels of self-esteem have been 'inconsistent'. However, it also acknowledged it was 'difficult to pinpoint exactly what caused this change in self-esteem' in the current study.
The research did find that more intensive Facebook use may increase the risk of health problems though, so it seems the trick is – keep scrolling to a minimum!
The following two tabs change content below.
The Press Association
News from the Press Association - the national news agency for the UK and Ireland
Latest posts by The Press Association (see all)
Leave a Comment!
Community Terms & Conditions
Content standards
These content standards apply to any and all material which you contribute to our site (contributions), and to any interactive services associated with it.
You must comply with the spirit of the following standards as well as the letter. The standards apply to each part of any contribution as well as to its whole.
Contributions must:
be accurate (where they state facts); be genuinely held (where they state opinions); and comply with applicable law in the UK and in any country from which they are posted.
Contributions must not:
contain any material which is defamatory of any person; or contain any material which is obscene, offensive, hateful or inflammatory; or promote sexually explicit material; or promote violence; promote discrimination based on race, sex, religion, nationality, disability, sexual orientation or age; or infringe any copyright, database right or trade mark of any other person; or be likely to deceive any person; or be made in breach of any legal duty owed to a third party, such as a contractual duty or a duty of confidence; or promote any illegal activity; or be threatening, abuse or invade another's privacy, or cause annoyance, inconvenience or needless anxiety; or be likely to harass, upset, embarrass, alarm or annoy any other person; or be used to impersonate any person, or to misrepresent your identity or affiliation with any person; or give the impression that they emanate from us, if this is not the case; or advocate, promote or assist any unlawful act such as (by way of example only) copyright infringement or computer misuse.
Nurturing a safe environment
Our Silversurfers community is designed to foster friendships, based on trust, honesty, integrity and loyalty and is underpinned by these values.
We don't tolerate swearing, and reserve the right to remove any posts which we feel may offend others... let's keep it friendly!