Tom Allen: Lockdown has made people more interested in artisanal skills
The comedian is the narrator for new Channel 4 antiques programme Mend It For Money
Tom Allen has said he thinks people have become more interested in artisanal skills as a result of the pandemic.
The comedian is the narrator for new Channel 4 series Mend It For Money, which sees craftsmen and women restore antiques.
He said that with people having more time on their hands, they have become less interested in "throwaway" objects.
Allen described Mend It For Money as being "a bit like Antiques Roadshow with the added fun of cold, hard capitalism".
He added that the pandemic has caused people to "slow down" and recognise the worth of traditional "artisanal" skills associated with restoration.
"I think it's made people appreciate the value of that rather than making everything so quick and so disposable and throwaway," he said.
"I think suddenly people are going, 'Oh, having one thing that's beautiful and beautifully made is more powerful and more important, perhaps, than having lots of things that one doesn't care about'."
The programme sees two people each week pitch their ideas to restore an item and will tell the owner how much profit they think they will be able to make when it is sold.
The successful bidder will then set about restoring the antique.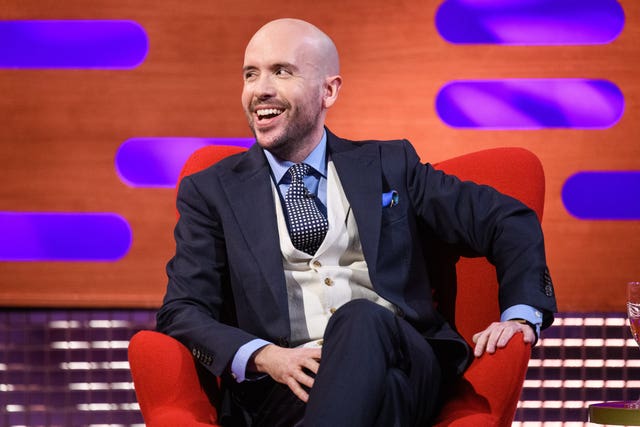 "You come to learn what actually has value these days and it is actually quite surprising," Allen said.
"Often you think, 'Surely that's worth loads', and actually it doesn't get that much, and then something that's really specific like a bike that's very unusual or mid-century stuff, you realise, is much more valuable than you would have anticipated."
He added that he is not very good at spotting which items on the programme will be worth the most money.
"I haven't got an eye for spotting anything really, but it is often the most mundane stuff that has value," he said.
Mend It For Money airs on February 5 at 5pm on Channel 4.
The following two tabs change content below.
The Press Association
News from the Press Association - the national news agency for the UK and Ireland
Latest posts by The Press Association (see all)
Leave a Comment!
Community Terms & Conditions
Content standards
These content standards apply to any and all material which you contribute to our site (contributions), and to any interactive services associated with it.
You must comply with the spirit of the following standards as well as the letter. The standards apply to each part of any contribution as well as to its whole.
Contributions must:
be accurate (where they state facts); be genuinely held (where they state opinions); and comply with applicable law in the UK and in any country from which they are posted.
Contributions must not:
contain any material which is defamatory of any person; or contain any material which is obscene, offensive, hateful or inflammatory; or promote sexually explicit material; or promote violence; promote discrimination based on race, sex, religion, nationality, disability, sexual orientation or age; or infringe any copyright, database right or trade mark of any other person; or be likely to deceive any person; or be made in breach of any legal duty owed to a third party, such as a contractual duty or a duty of confidence; or promote any illegal activity; or be threatening, abuse or invade another's privacy, or cause annoyance, inconvenience or needless anxiety; or be likely to harass, upset, embarrass, alarm or annoy any other person; or be used to impersonate any person, or to misrepresent your identity or affiliation with any person; or give the impression that they emanate from us, if this is not the case; or advocate, promote or assist any unlawful act such as (by way of example only) copyright infringement or computer misuse.
Nurturing a safe environment
Our Silversurfers community is designed to foster friendships, based on trust, honesty, integrity and loyalty and is underpinned by these values.
We don't tolerate swearing, and reserve the right to remove any posts which we feel may offend others... let's keep it friendly!