Do you like to use emojis when sending messages?
New draft emojis are proposed for launch later this year by the icons' oversight organisation, the Unicode Consortium.
The draft emoji list includes a coral icon for the first time, which Emojipedia said was a common symbol around the discussion of climate change, and is joined by a range of new versions of the popular yellow face emoji, including a melting face, saluting face, the face holding back tears and a face that cannot bear to watch.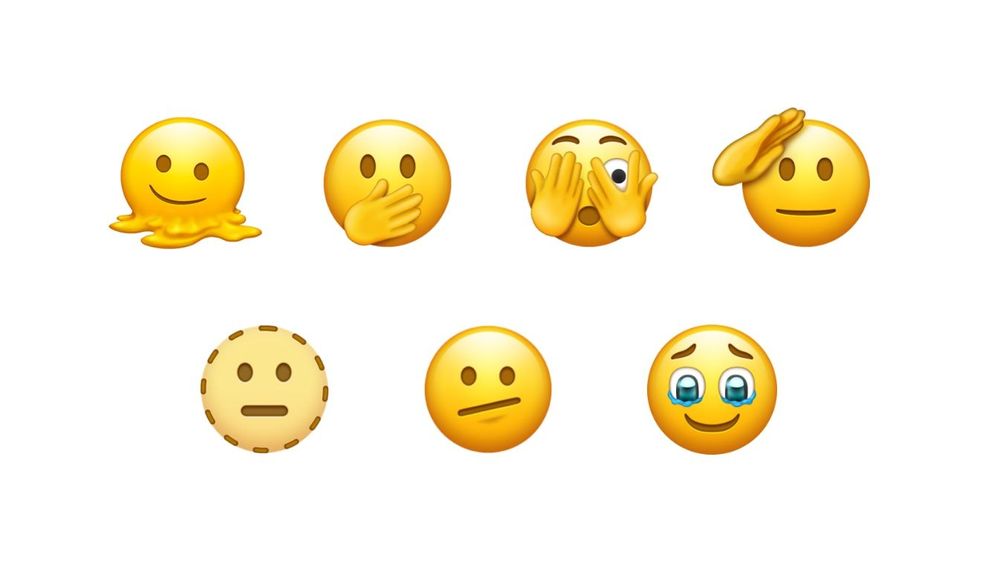 A low battery, identification card, a mirror ball and biting lip icons also appear on the list along with gender-neutral versions of almost every emoji.
Also proposed is an update to the handshake emoji which allows users to choose a range of skin tones for both hands which would further improve race representation in the icons.
The final list of approved emoji will be announced in September as part of Emoji 14.0 and is expected to roll out to the public in 2022.
Do you like to use emojis to emphasise meaning when you text or would you rather use words? Do you find some people's overuse of emojis irritating? Do you think emojis do a good job of conveying what you want to say?
What are your views?
We'd love to hear your comments
Community Terms & Conditions
Content standards
These content standards apply to any and all material which you contribute to our site (contributions), and to any interactive services associated with it.
You must comply with the spirit of the following standards as well as the letter. The standards apply to each part of any contribution as well as to its whole.
Contributions must:
be accurate (where they state facts); be genuinely held (where they state opinions); and comply with applicable law in the UK and in any country from which they are posted.
Contributions must not:
contain any material which is defamatory of any person; or contain any material which is obscene, offensive, hateful or inflammatory; or promote sexually explicit material; or promote violence; promote discrimination based on race, sex, religion, nationality, disability, sexual orientation or age; or infringe any copyright, database right or trade mark of any other person; or be likely to deceive any person; or be made in breach of any legal duty owed to a third party, such as a contractual duty or a duty of confidence; or promote any illegal activity; or be threatening, abuse or invade another's privacy, or cause annoyance, inconvenience or needless anxiety; or be likely to harass, upset, embarrass, alarm or annoy any other person; or be used to impersonate any person, or to misrepresent your identity or affiliation with any person; or give the impression that they emanate from us, if this is not the case; or advocate, promote or assist any unlawful act such as (by way of example only) copyright infringement or computer misuse.
Nurturing a safe environment
Our Silversurfers community is designed to foster friendships, based on trust, honesty, integrity and loyalty and is underpinned by these values.
We don't tolerate swearing, and reserve the right to remove any posts which we feel may offend others... let's keep it friendly!