How do you speak to an older family member about when to stop driving?
With one in four people not having an eye test every two years, as recommended by the College of Optometrists, there's no better time than National Eye Health Week (September 23-29) to recognise the importance of regular check-ups.
But one section of society who might be more apprehensive about getting their eyes examined are those over-70 who still get behind the wheel.
According to Dr Nigel Best, Specsavers clinical spokesperson, "some people choose not to attend a sight test as they worry that if their vision is deteriorating, they will be advised that they can no longer drive".
The ability to drive provides independence to the older generation, but with age comes various eye conditions, such as cataracts, and slower reaction times. This means there will probably come a day when the keys need to be hung up for good.
If you're worried about a friend or relative driving, who perhaps hasn't had a recent check up at the optician's, here's some advice on how to broach the subject.
1. Be sensitive
After decades of driving, suddenly being told to stop can be extremely difficult to accept.
Psychologist Wendy Dignan suggests using a narrative to gently introduce the topic, as opposed to directly confronting them with your concerns. Tell them about "a friend you know whose parents have had to strop driving because they were getting anxious and were realising that their reactions had slowed down," she advises. "It's about somebody else, you're not directly criticising them."
This will give you the opportunity to begin the conversation and will allow them to then reflect on how they feel about driving, but it won't leave them feeling as though they are being dictated to.
2. Remind them they can keep their independence
While having the ability to travel in your own car provides you with a sense of personal freedom, you don't have to become isolated when you stop driving.
With buses being free for over-65s in the majority of the UK, and train companies providing discounted elderly-rates, using public transport is a popular and accessible alternative.
You can help work out the routes they can use to travel to the supermarket or friends' houses, which will make the transition away from driving much easier.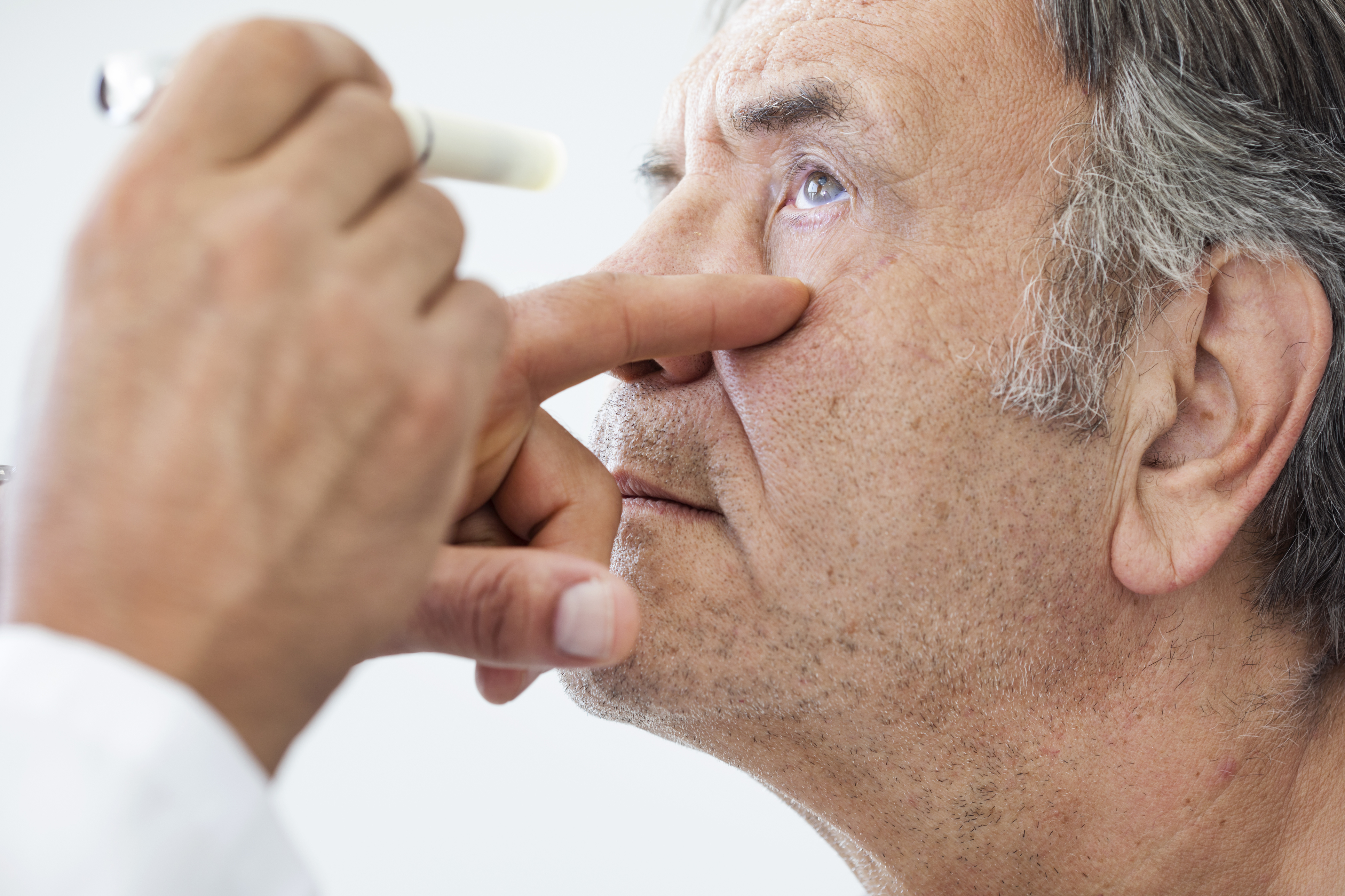 3.  Tell them you love them
Often, Dignan states, having to stop driving goes beyond the issue of independence, "it's about feeling that their life is useless, that they have lost their role, their importance."
What they need to understand, she continues, is "that their contribution to the world is still very much of value."
It is therefore key to make sure they know the ultimate reason behind why they should retire from the roads: It's not just that they might injure other people, but that they might injure themselves – the elderly have a higher risk of fatality if involved in an accident.
In asking them to consider whether they should still be driving, you are letting them know that you want them to remain safe and be in your life for as long as possible. It's hard to argue with that.
---
Have you got a health question?
We've teamed up with AXA PPP healthcare to bring you articles, information and tips from their clinical teams on a wide range of health topics. And if you have a health related question of your own - about your or your family's health, medication or upcoming procedures, for example - you can also access their, "Ask the Expert" service. Available around the clock, 365 days a year this free resource allows you to ask the team of friendly and experienced nurses, midwives and pharmacists about any health concerns you may have - whenever you need them, 24 hours a day, every day. Please get in touch now.
Click below to submit your question online.

ASK THE EXPERT
The following two tabs change content below.
The Press Association
News from the Press Association - the national news agency for the UK and Ireland
Latest posts by The Press Association (see all)
Leave a Comment!
Community Terms & Conditions
Content standards
These content standards apply to any and all material which you contribute to our site (contributions), and to any interactive services associated with it.
You must comply with the spirit of the following standards as well as the letter. The standards apply to each part of any contribution as well as to its whole.
Contributions must:
be accurate (where they state facts); be genuinely held (where they state opinions); and comply with applicable law in the UK and in any country from which they are posted.
Contributions must not:
contain any material which is defamatory of any person; or contain any material which is obscene, offensive, hateful or inflammatory; or promote sexually explicit material; or promote violence; promote discrimination based on race, sex, religion, nationality, disability, sexual orientation or age; or infringe any copyright, database right or trade mark of any other person; or be likely to deceive any person; or be made in breach of any legal duty owed to a third party, such as a contractual duty or a duty of confidence; or promote any illegal activity; or be threatening, abuse or invade another's privacy, or cause annoyance, inconvenience or needless anxiety; or be likely to harass, upset, embarrass, alarm or annoy any other person; or be used to impersonate any person, or to misrepresent your identity or affiliation with any person; or give the impression that they emanate from us, if this is not the case; or advocate, promote or assist any unlawful act such as (by way of example only) copyright infringement or computer misuse.
Nurturing a safe environment
Our Silversurfers community is designed to foster friendships, based on trust, honesty, integrity and loyalty and is underpinned by these values.
We don't tolerate swearing, and reserve the right to remove any posts which we feel may offend others... let's keep it friendly!