The top 10 travel destinations in the entire world, according to Lonely Planet
The best of the best
Ranking the world's top tourist destinations is a famously nebulous task. Few people or organisations actually know enough of them to really comment, and those who do are inevitably aware of just how many pretenders there are to the crown.
But if anyone can do it, it's Lonely Planet, the veteran travel publishers whose guidebooks have helped so many people explore the world since 1972. The company's now released the second edition of their influential coffee table book, Lonely Planet's Ultimate Travel List, which attempts to assess the 500 most memorable places on Earth.
Ireland's Wild Atlantic Way becomes the highest ranking new entry, clocking in at number 21, while almost half the entries are rooted in the natural world. Here are the top 10, from the marshes of Southern Africa to the snow-capped peaks of the Himalayas…
1. Petra, Jordan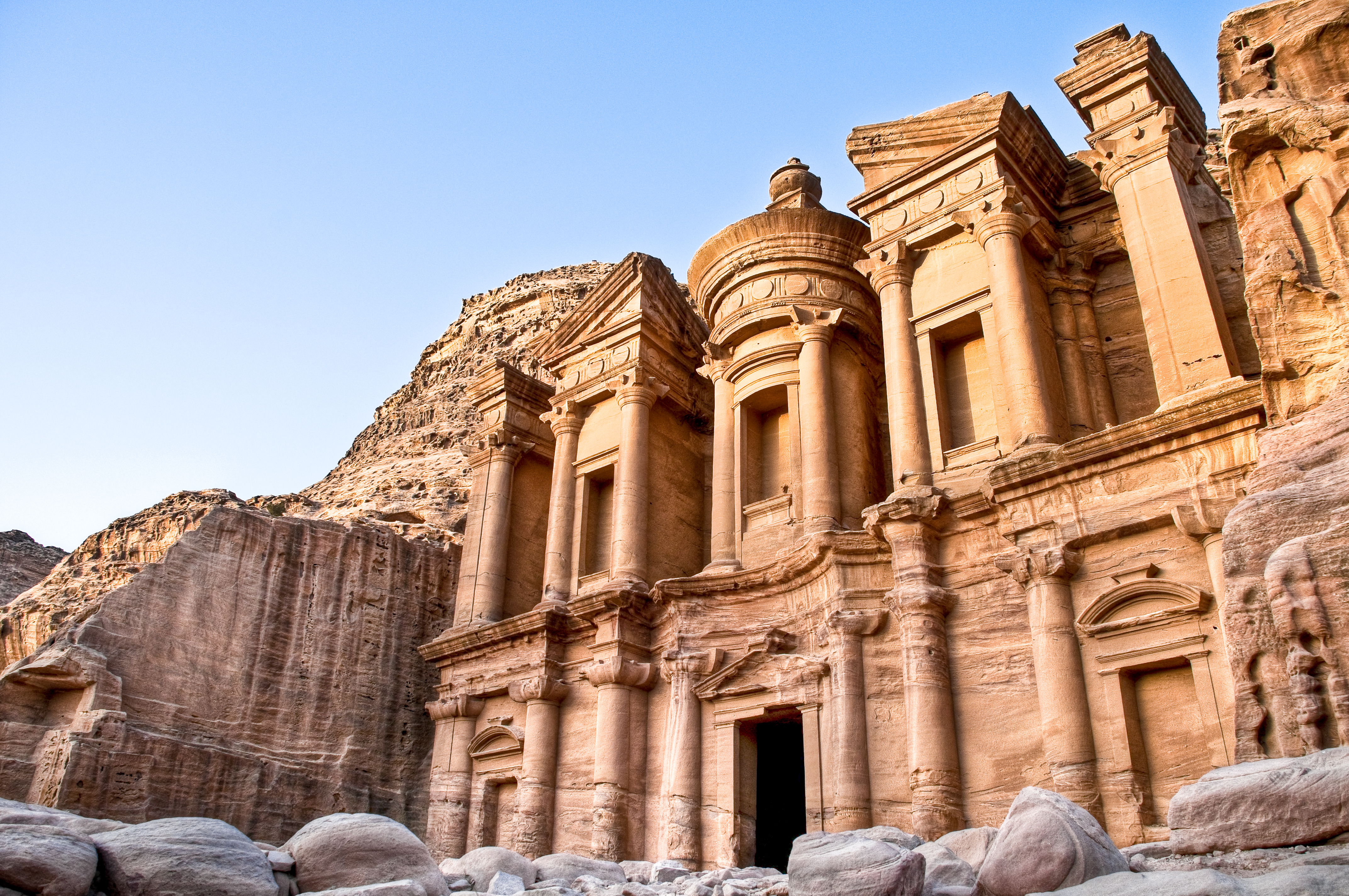 An ancient desert city carved out of solid stone, this land-based Atlantis once housed the Nabataeans, a BC civilisation that specialised in rock-cut temples and monumental mausoleums. Guests arrive through a narrow, dimly-lit, 1.2km gorge named the Siq, which suddenly opens to reveal the enormous Khazneh, a column-fronted treasury 40m high. The masonry is mesmerising, the scale awe-inspiring, and movie buffs might recognise a few filming locations from Indiana Jones 3.
2. The Galapagos Islands, Ecuador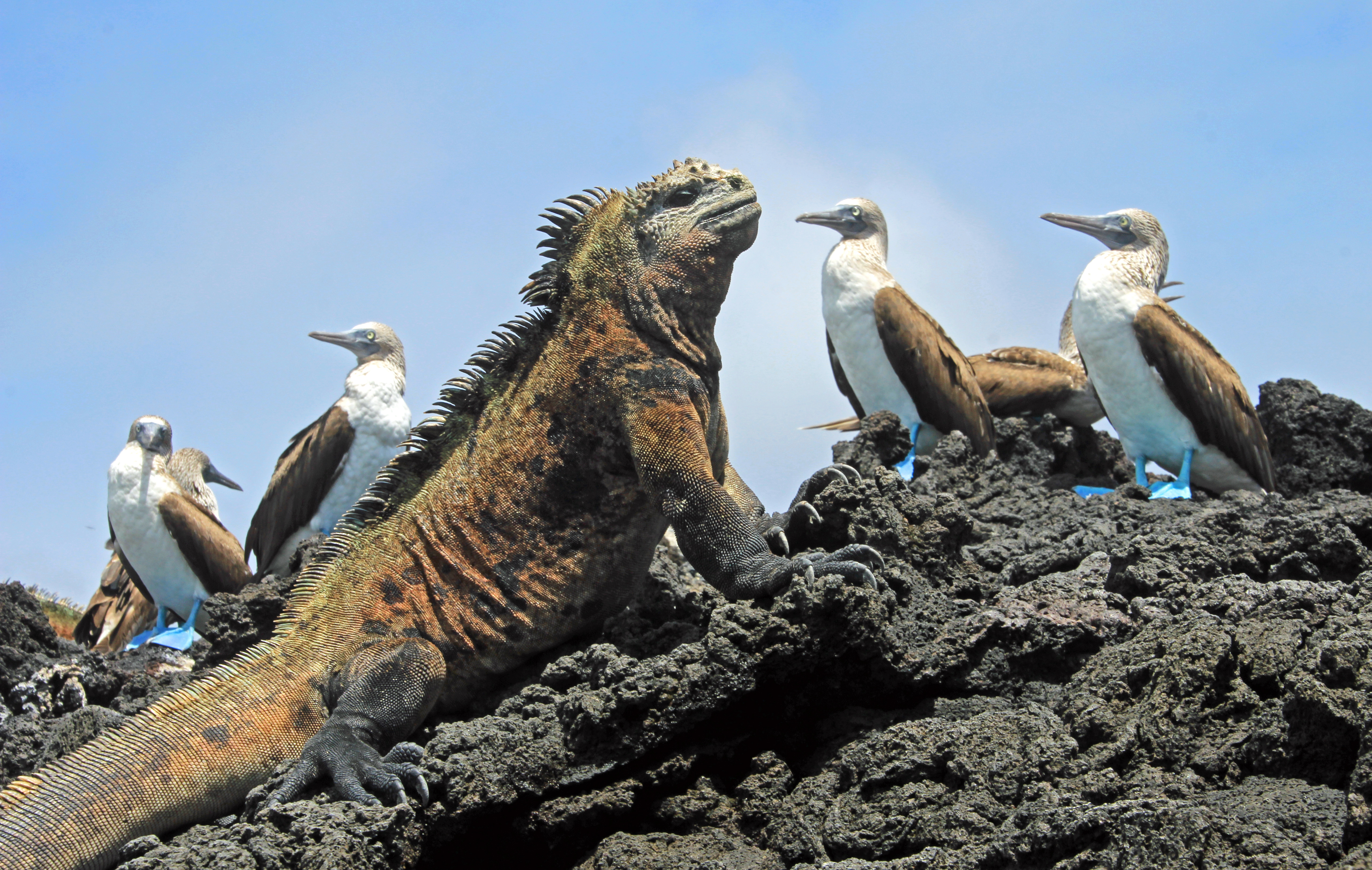 Owned by Ecuador but ensconced in the East Pacific, the islands that inspired Charles Darwin are just as uniquely magnificent as they ever were. The so-called 'laboratory of evolution', here iguanas still sun themselves on the jagged rocky shores, sharks and sea turtles still frequent every scuba session, and the famously long-necked Galapagos tortoises still potter about among the islands' grassy scrubs. The ecosystem is fragile and tourism is tightly controlled, which just makes them all the more alluring.
3. Uluru-Kata Tjuta National Park, Australia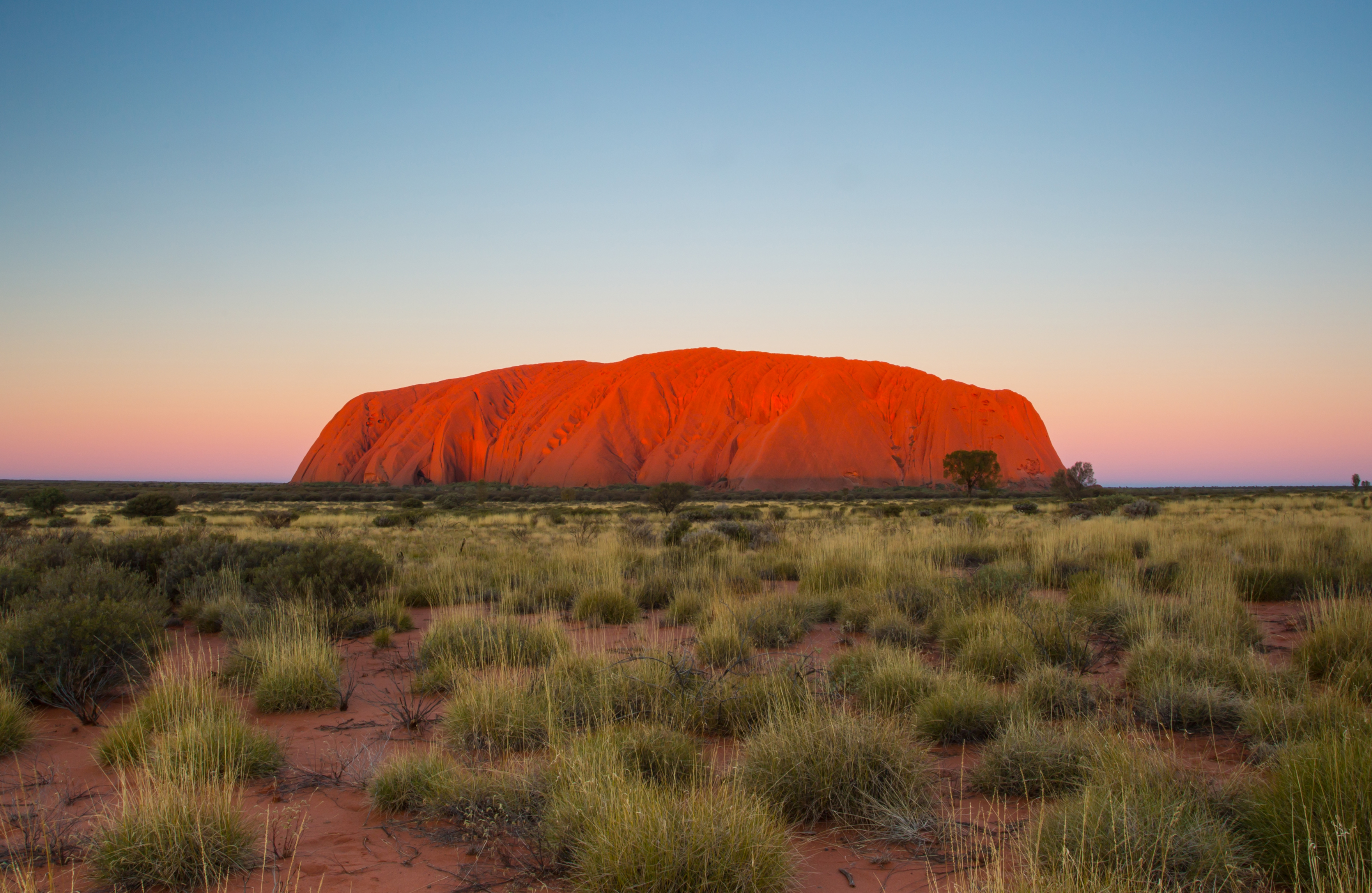 Deep in Australia's red centre, the monolith formerly known as Ayer's Rock towers above the desert, surrounded on all sides by an endless sea of sand. The rock finally closed to climbing last year after years of campaigning by the indigenous Anangu people, who believe the rock houses the spirits of their ancestors. Perhaps the rock's most remarkable property is that two-thirds of its bulk resides beneath the ground.
4. Okavango Delta, Botswana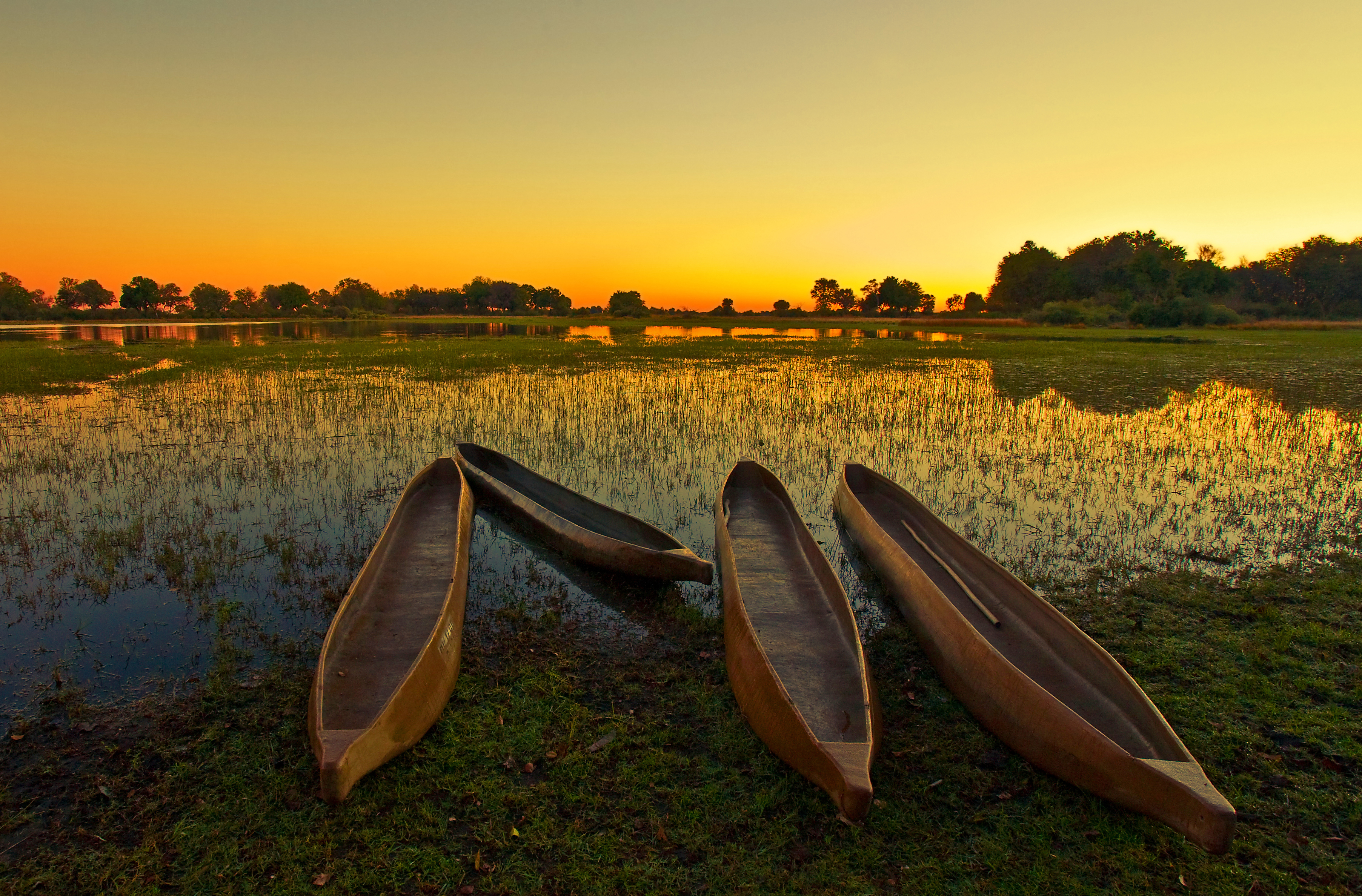 Uluru and Petra are bucket-list staples, but we're guessing you're less familiar with pick number four – a Botswanan swamp centred on the Okavango River. Swelled each year by floodwaters from the Angolan highlands, this beguiling wilderness ranks among the world's most underrated safaris, enjoyed from the bow of a powerboat or the boards of a wood-cut canoe. Lions, rhinos, elephants, zebras and buffaloes wade between the delta's infinite islands, while the local leopards have adapted to their habitat by learning to hunt giant catfish. Visits are strictly regulated to protect the flora and fauna. Book ahead.
5. Yellowstone National Park, USA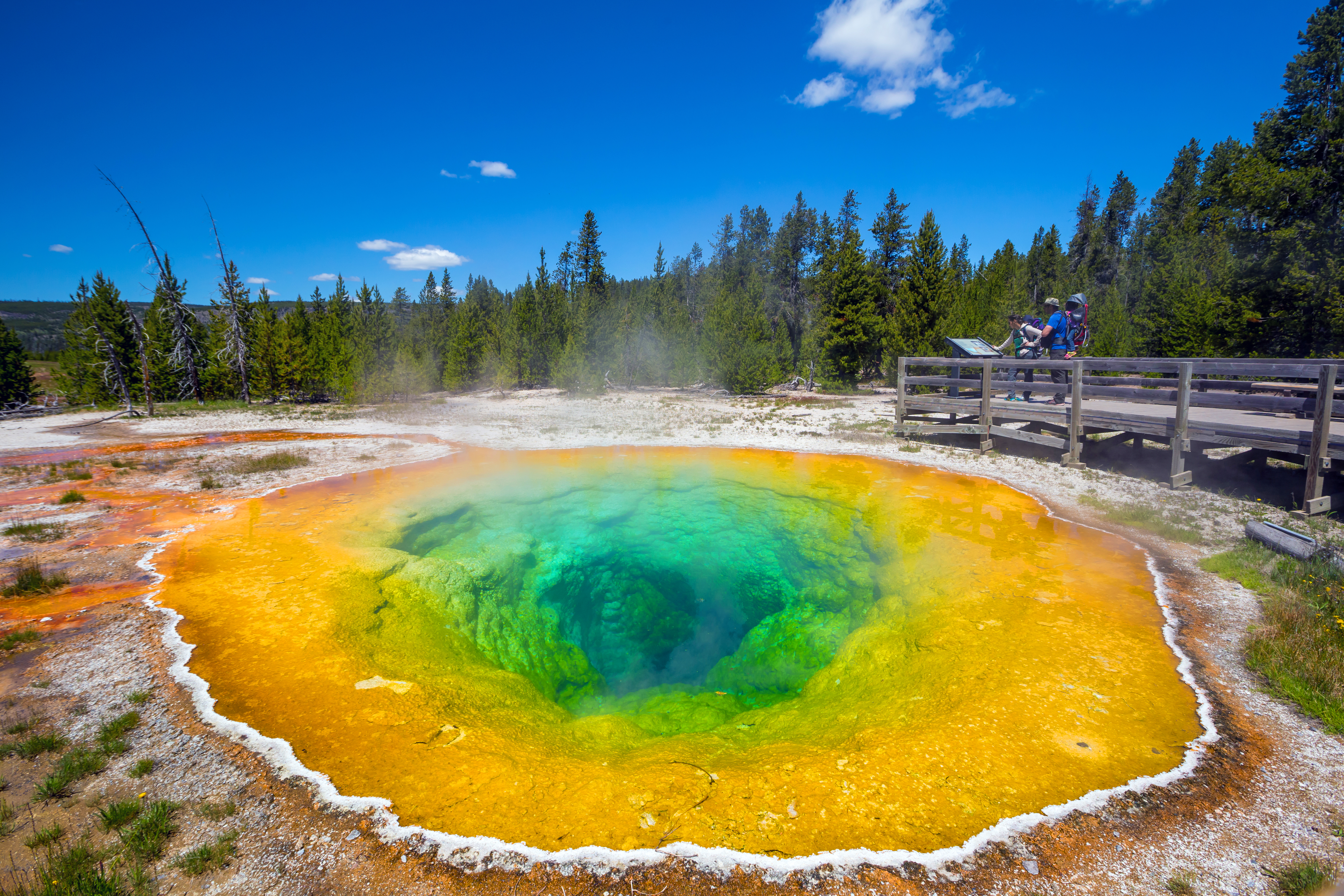 A literal hotbed of geothermal activity spanning three states and 8,991-square-km, Yellowstone became the world's first national park on its creation in 1872, and remains one of its most impressive. An assault on all the senses, the stench of sulphur fills the nostrils and the belch of bubbling geysers fills the air. The wildlife here is large, rugged, and mostly brown – from braying bison to stately elk, lumbering grizzlies to roving packs of wolves.
6. Lake Bled, Slovenia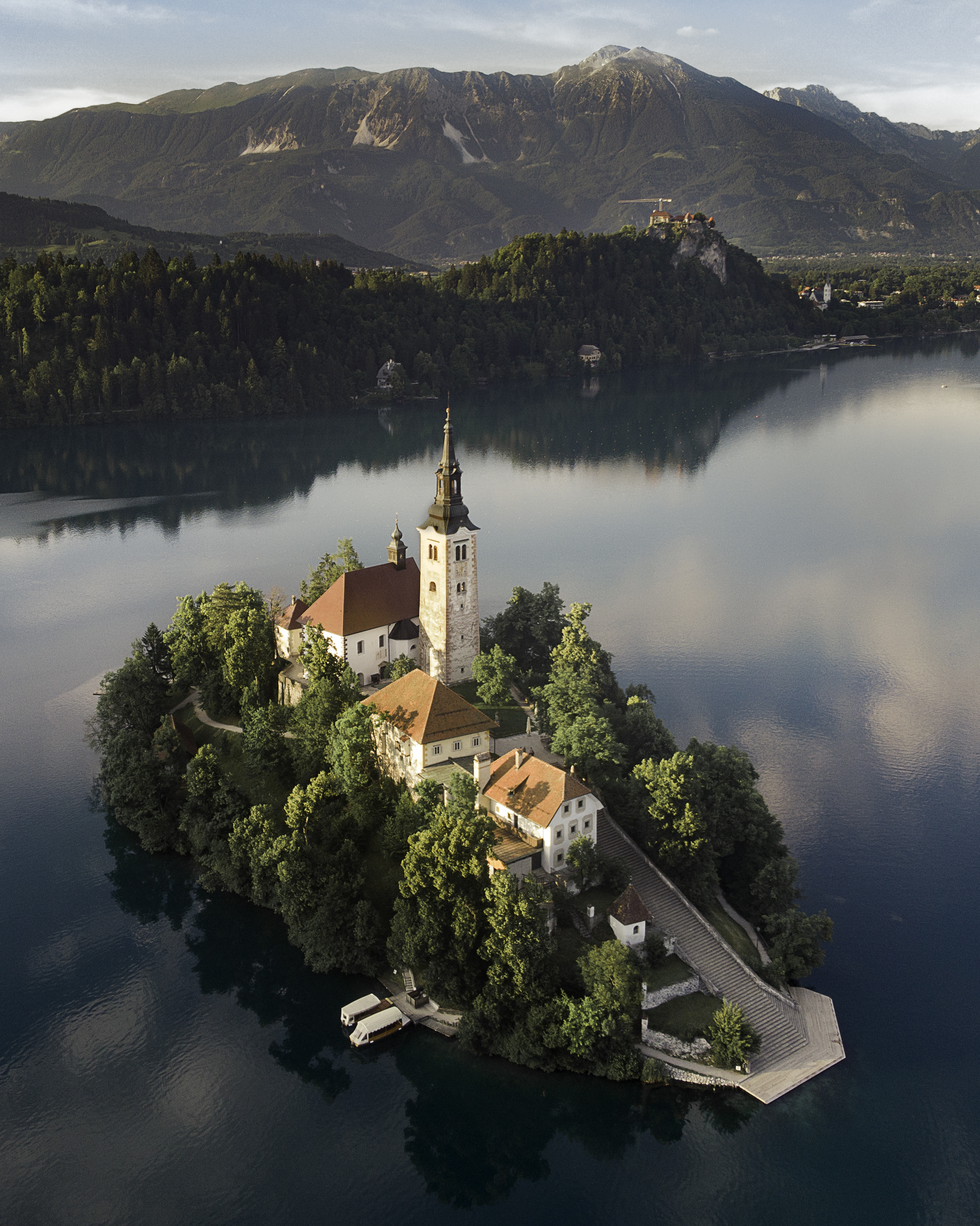 The only European entry to crack the top 10, this real-life postcard boasts a castle on one bank, a presidential villa on the other, and a gorgeous little white-brick church atop an island in-between. The steady stream of tourists can walk its 6km shoreline, set sail in a gondola, or go for a leisurely swim surrounded by the pines and peaks of the Slovenian Alps. All will enjoy the panoramic views twice over – once looking out across the lake, and once reflected in its pristine, mirror-like surface.
7. Iguazu Falls, Argentina-Brazil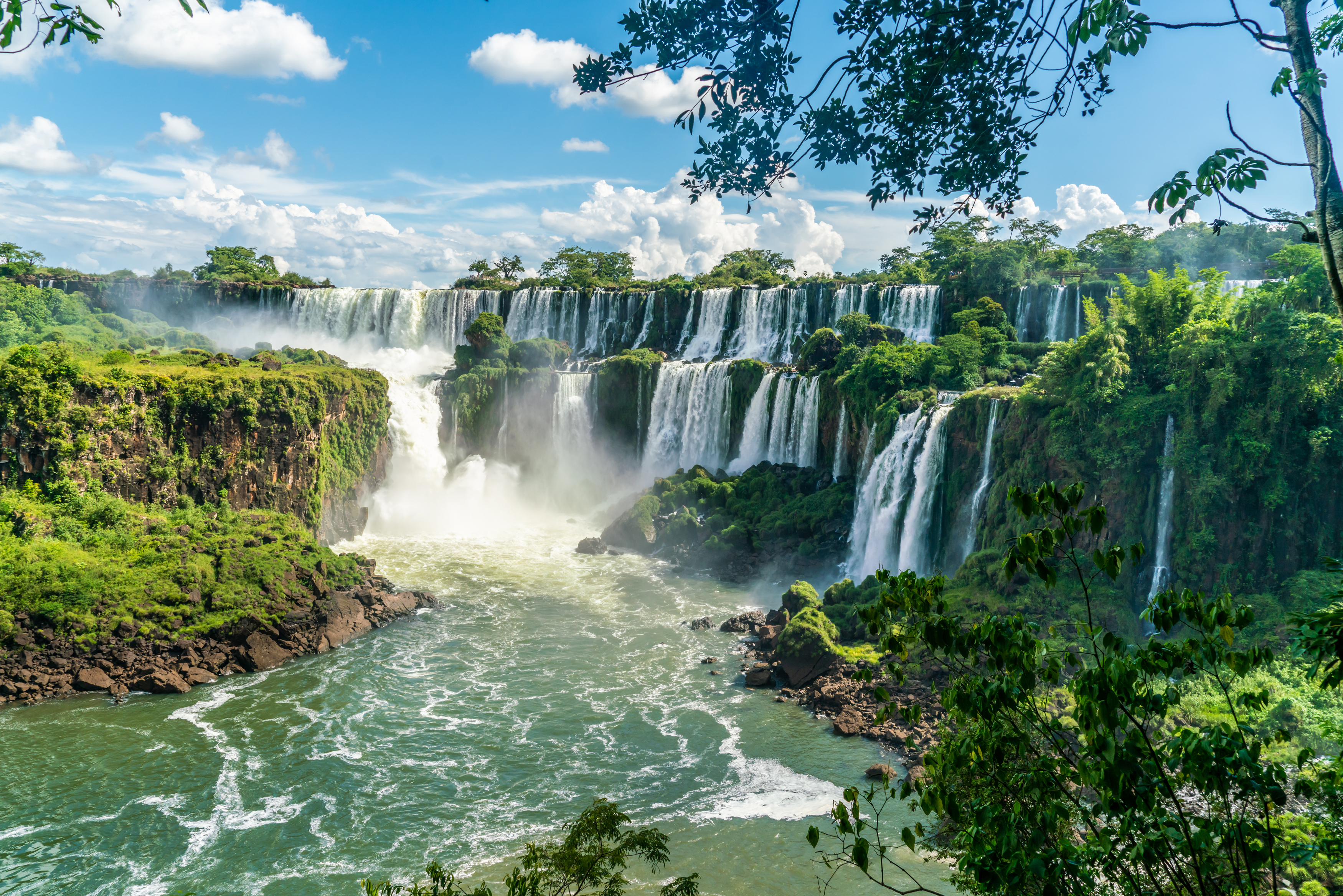 You've heard of Angel Falls and Niagara, but you may not have come across this vast, cascading set of waterfalls straddling the Argentine-Brazilian border. The largest waterfall system in the world when taken as a whole, you hear the thunderous deluge long before you see it, and a fine mist of moisture fills the air. It's not easy to reach, but intrepid travellers are rewarded with howling monkeys, squawking parrots, and delightfully untamed jungle.
8. Temples of Angkor, Cambodia
The crown jewel in a set of temples and shrines more than 1000 in number, Angkor Wat earns its glittering reputation with a vast moat leading to a 55m central tower, surrounded on all sides by thick Cambodian jungle. Most tour guides will recommend a sunrise visit, as the morning light spills across the complex, illuminating the intricate carvings and reliefs with a vibrant orange glow.
9. Salar de Uyuni, Bolivia
Part natural wonder, part optical illusion, the perfectly level, crystalline surface of these Bolivian salt flats resembles a cracked, post-apocalyptic wasteland during the dry season, not unlike something out of Mad Max. After rain, the thin layer of water turns the flats into a perfect glassy mirror, merging salt and sky into a mirage of cloudy blue. Make a note of where the horizon is before you visit, because you may not be able to spot it while you're there.
10. Annapurna Circuit, Nepal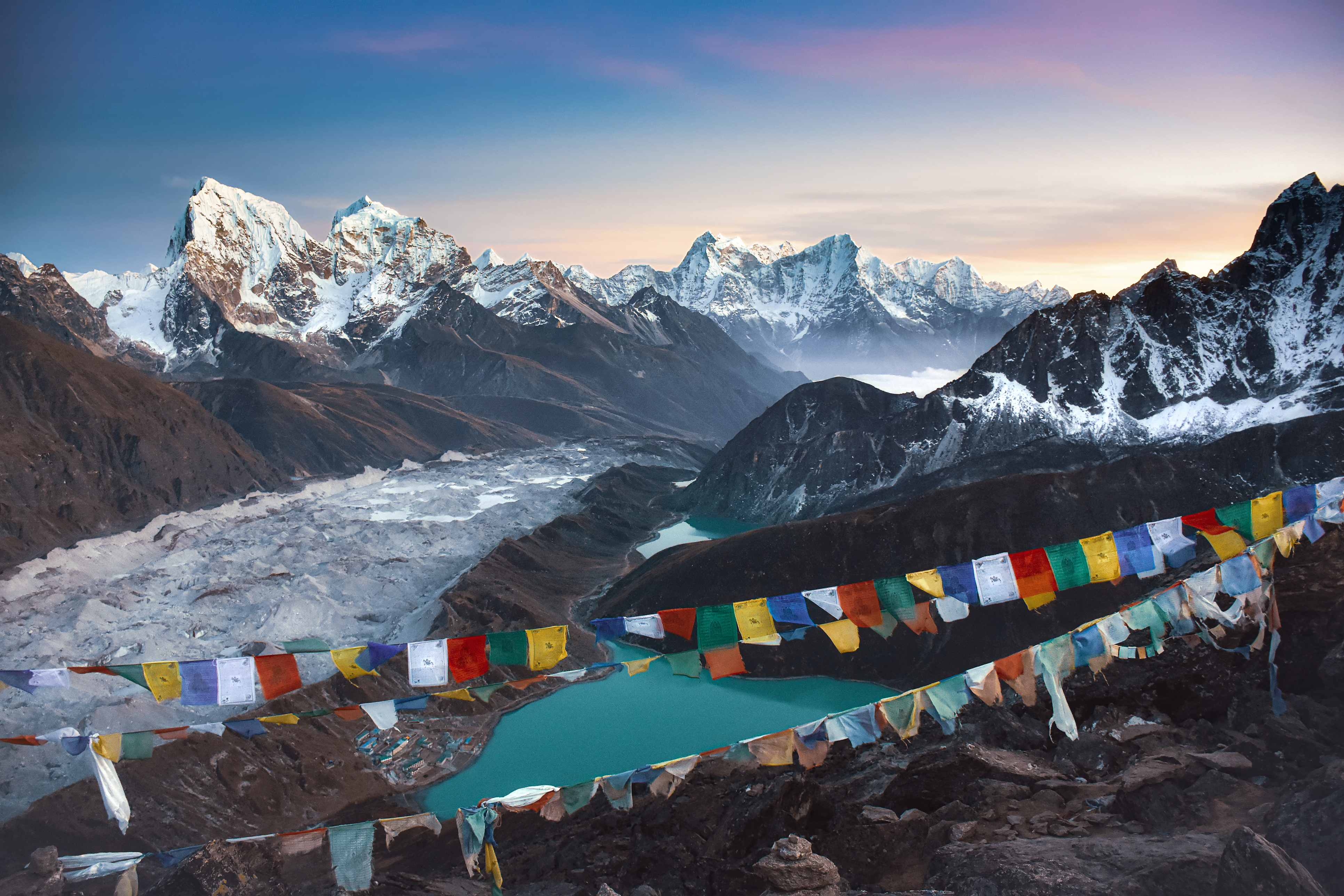 If you're looking for a relaxing beach break, you've come to the wrong place – because the Annapurna Circuit is the kind of destination that rewards hard work. An epic trek around the Nepalese Himalayas – from rice paddies in the foothills, to the snowbound Thorong La pass – the climate goes from tropical to Arctic and the culture from Hindu to Tibetan. Your graft will yield some of the grandest scenery anywhere on Earth though, and mountain lodges serving steaming-hot tea that tastes all the better for being hard-won.
The following two tabs change content below.
The Press Association
News from the Press Association - the national news agency for the UK and Ireland
Latest posts by The Press Association (see all)
Leave a Comment!
Community Terms & Conditions
Content standards
These content standards apply to any and all material which you contribute to our site (contributions), and to any interactive services associated with it.
You must comply with the spirit of the following standards as well as the letter. The standards apply to each part of any contribution as well as to its whole.
Contributions must:
be accurate (where they state facts); be genuinely held (where they state opinions); and comply with applicable law in the UK and in any country from which they are posted.
Contributions must not:
contain any material which is defamatory of any person; or contain any material which is obscene, offensive, hateful or inflammatory; or promote sexually explicit material; or promote violence; promote discrimination based on race, sex, religion, nationality, disability, sexual orientation or age; or infringe any copyright, database right or trade mark of any other person; or be likely to deceive any person; or be made in breach of any legal duty owed to a third party, such as a contractual duty or a duty of confidence; or promote any illegal activity; or be threatening, abuse or invade another's privacy, or cause annoyance, inconvenience or needless anxiety; or be likely to harass, upset, embarrass, alarm or annoy any other person; or be used to impersonate any person, or to misrepresent your identity or affiliation with any person; or give the impression that they emanate from us, if this is not the case; or advocate, promote or assist any unlawful act such as (by way of example only) copyright infringement or computer misuse.
Nurturing a safe environment
Our Silversurfers community is designed to foster friendships, based on trust, honesty, integrity and loyalty and is underpinned by these values.
We don't tolerate swearing, and reserve the right to remove any posts which we feel may offend others... let's keep it friendly!