4 of the best women's hiking boots for spring walks
From the rugged coastline of the Lizard Peninsula to the breathtaking peaks of Mount Snowdon and the tumbling waterfalls in the Isle of Skye, the UK is blessed with many outstanding natural wonders.
If you're thinking of making the most of the beautiful scenes on your doorstep, it can be tempting to just throw on an old pair of trainers and set out on a hike, but seasoned ramblers know that your footwear can make or break a good outdoor trek. That's why it's wise to buy a decent pair of walking boots – when you're tramping through mud and puddles with several miles still to go, you'll be glad you made the investment.
Whether you're tackling a small hill or a big mountain, we've rounded up some of our favourite styles for stepping into the spring season.
1. Women's Explorer Trek Goretex Boot, £78.99 – £104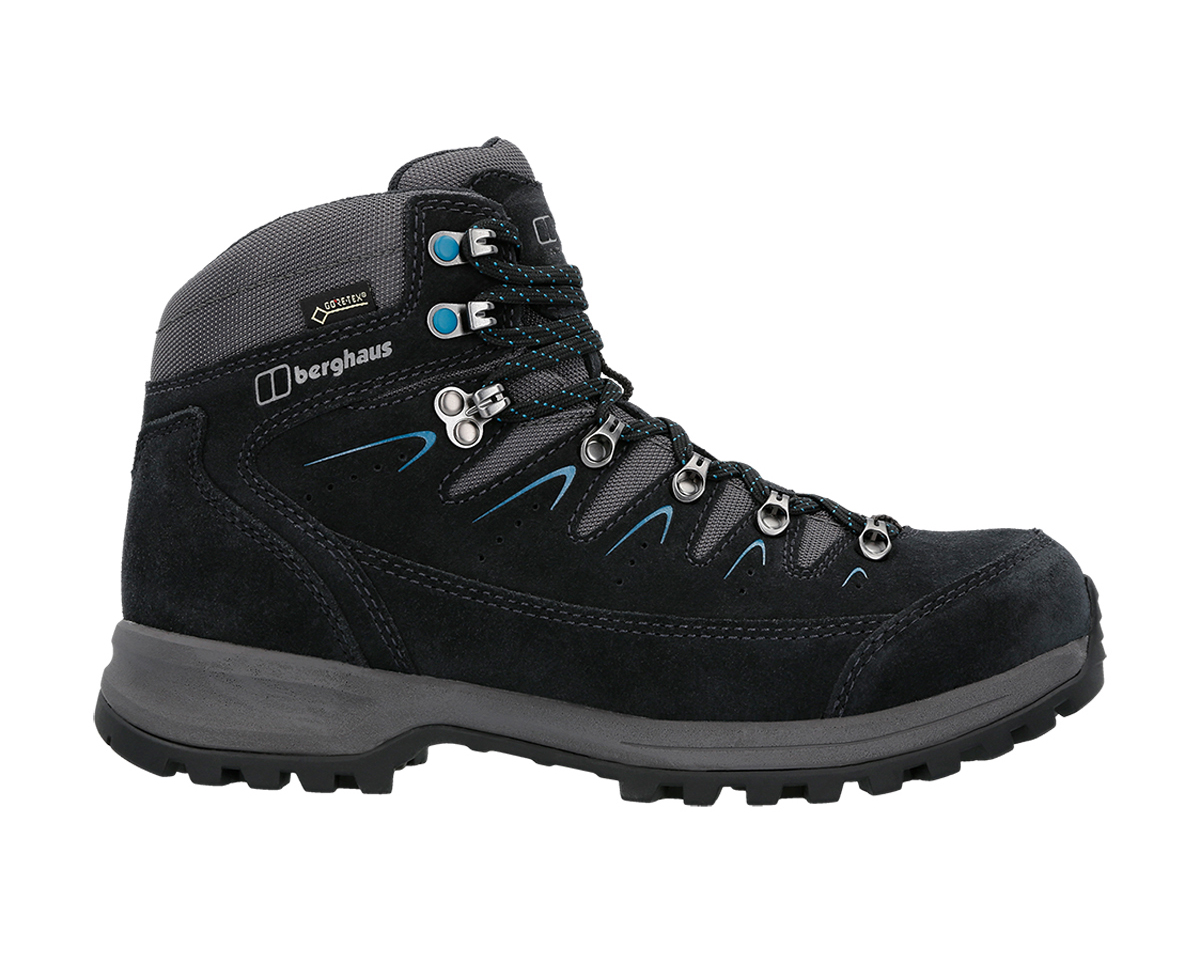 If you're looking for 'straight out of the box' comfort, these versatile boots should have first-timers covered. Unlike some leather styles, they don't take weeks of breaking in, meaning you can avoid having to grimace through the painful rubbing and chafing stage.
Made from a lightweight suede and Gore-Tex mesh, they're completely waterproof, keeping feet warm, dry and supported over long distances. As the sole is light and springy, they're casual enough to wear on easy dog walks, as well as those occasional all-day treks. Available in navy with subtle sky blue detailing, they're also significantly more stylish than many other fabric boots out there.
2. Vivobarefoot Magna Trail Women's £161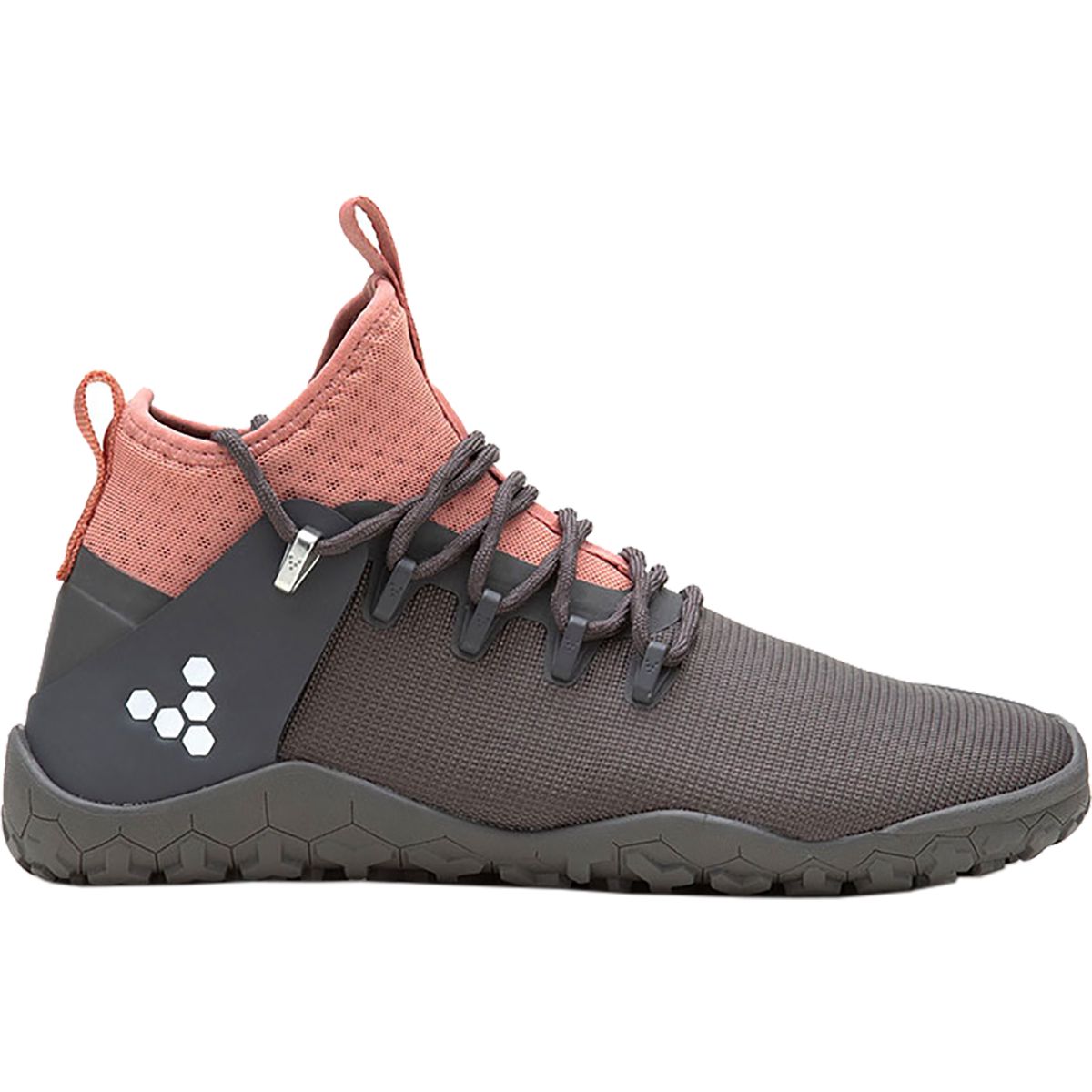 'Barefoot' and 'hiking' are two words that don't sound very appealing together, but vegan footwear brand Vivobarefoot have designed a genuinely comfortable barefoot walking boot that gives more a primitive feel to walking.
The idea is that feet should be free to naturally spread and flex, rather than being confined to restrictive and overly-padded shoes. A firm puncture-resistant ground sole keeps your feet safe and supported on your walk, while a minimalist waterproof nylon upper allows for flexibility on uphill ascents.
These shoes are a great option for people who want to avoid that uncomfortable feeling you sometimes get when your toes get pinched after a few hours in boots.
3.  Women's Waterproof Breacon Vibram Boots £79.99 (reduced from £139.99)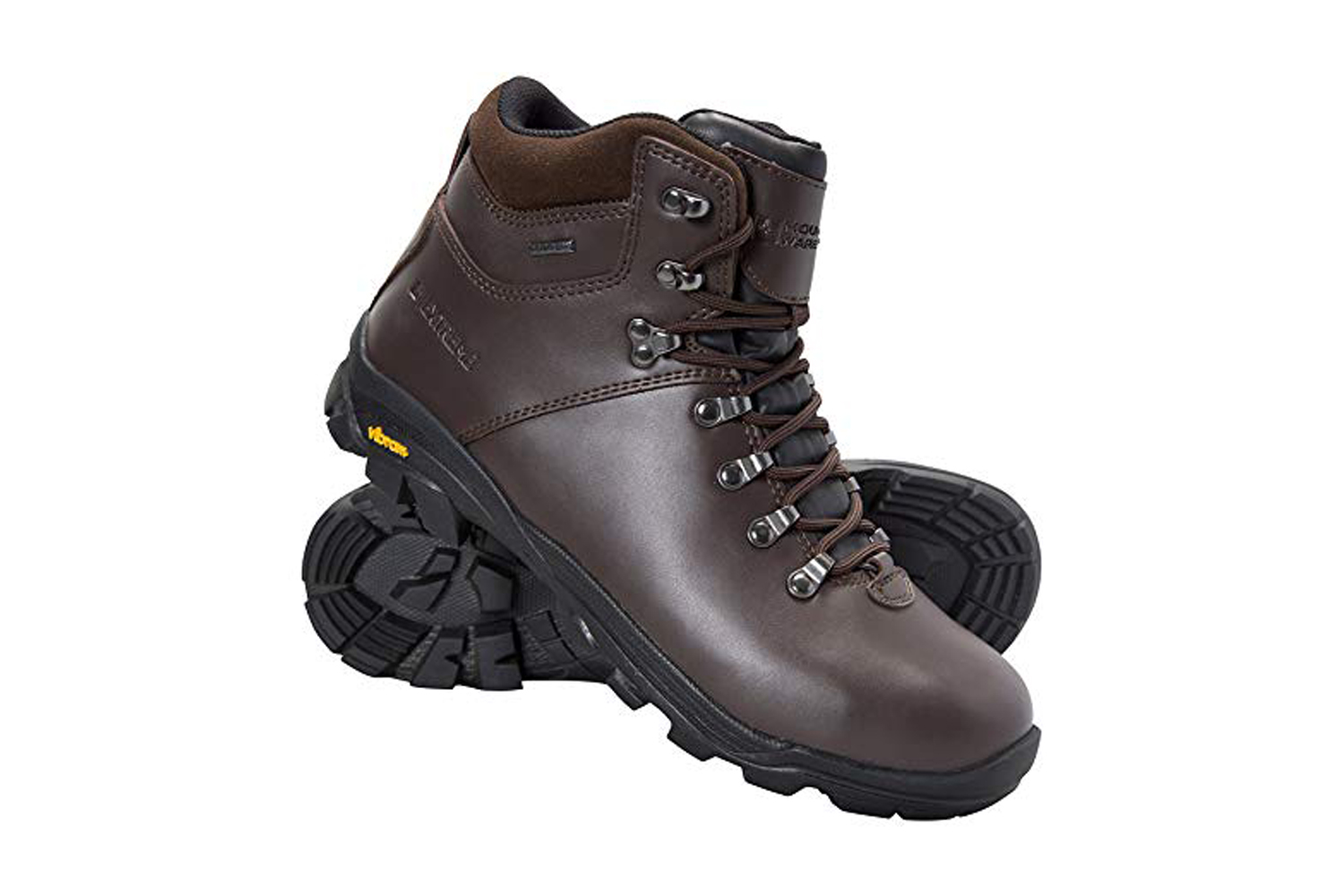 A favourite among hikers, these classic boots are ideal for taking on the unpredictable British weather – especially those sudden springtime showers.
The leather upper is durable and long-lasting, making them a reliable companion for longer walks, while a practical sole gives excellent grip on wet and rough terrains. A special internal cushioning technology moulds to your foot as you walk, meaning they're designed to get comfier with every outing you take them on.
4. Regatta Lady Samaris Mid Hiking Boots, £34.00 – £100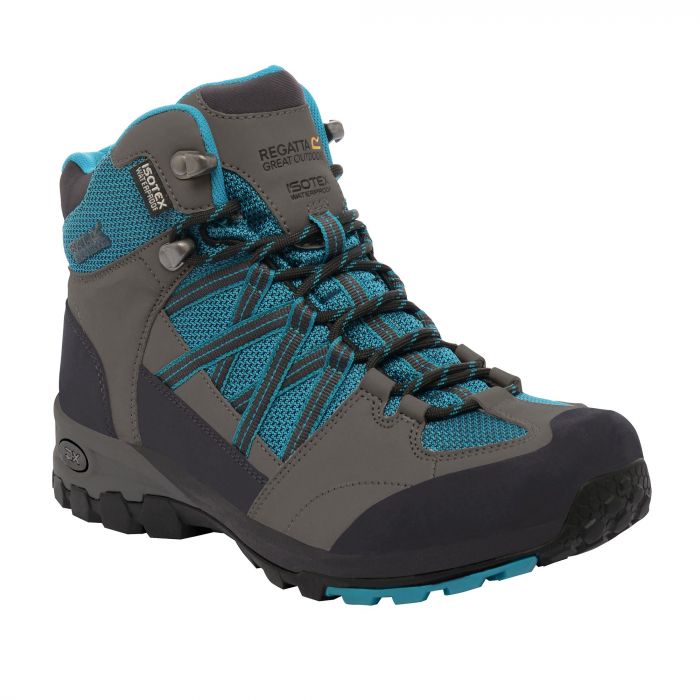 For those on a budget, these fabric boots are great for all-day hikes and won't break the bank in the process. Lightweight and weatherproof, they feel lovely and slim on the foot, but don't compromise on the important details – these ones are designed with a multi-direction cleat that allows for better traction on unsteady terrains.
Fitted with an isotex membrane, these eye-catching boots are really breathable, so your feet are less likely to sweat or overheat if you're lucky enough to encounter some sunshine on your spring walk.
The following two tabs change content below.
The Press Association
News from the Press Association - the national news agency for the UK and Ireland
Latest posts by The Press Association (see all)
Leave a Comment!
Community Terms & Conditions
Content standards
These content standards apply to any and all material which you contribute to our site (contributions), and to any interactive services associated with it.
You must comply with the spirit of the following standards as well as the letter. The standards apply to each part of any contribution as well as to its whole.
Contributions must:
be accurate (where they state facts); be genuinely held (where they state opinions); and comply with applicable law in the UK and in any country from which they are posted.
Contributions must not:
contain any material which is defamatory of any person; or contain any material which is obscene, offensive, hateful or inflammatory; or promote sexually explicit material; or promote violence; promote discrimination based on race, sex, religion, nationality, disability, sexual orientation or age; or infringe any copyright, database right or trade mark of any other person; or be likely to deceive any person; or be made in breach of any legal duty owed to a third party, such as a contractual duty or a duty of confidence; or promote any illegal activity; or be threatening, abuse or invade another's privacy, or cause annoyance, inconvenience or needless anxiety; or be likely to harass, upset, embarrass, alarm or annoy any other person; or be used to impersonate any person, or to misrepresent your identity or affiliation with any person; or give the impression that they emanate from us, if this is not the case; or advocate, promote or assist any unlawful act such as (by way of example only) copyright infringement or computer misuse.
Nurturing a safe environment
Our Silversurfers community is designed to foster friendships, based on trust, honesty, integrity and loyalty and is underpinned by these values.
We don't tolerate swearing, and reserve the right to remove any posts which we feel may offend others... let's keep it friendly!