Why batch cooking is your stockpiling secret weapon
Preparing for self-isolation means whipping up some home-made food.
People around the world are beginning to consider serious stockpiling of food in case they need to self-isolate because of coronavirus.
And while for some – for example in Italy – things are at crisis point, for others, there is time to make preparations.
Your thoughts might turn to a supermarket run and buying up frozen food, ready meals and dry goods, such as rice and pasta.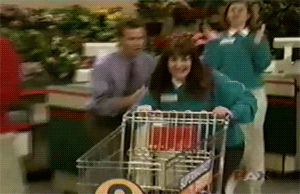 But there's something else you should consider – batch cooking. Here's why…
1. It's cheaper

A ready meal can be quite costly. Making your own food and portioning it up is way, way cheaper! Having a freezer full of batch-cooked food also means you won't be tempted to call for a takeaway (well, maybe one) during your time at home, which saves vital cash as well.
2. It's healthier

If you're at home trying to ward off a virus, you need vitamins and a batch-cooked chilli, for example, can be packed with veg.
The same goes for home-made soup – you can whizz up a lot of seasonal root vegetables into soup, adding ingredients like immuno-friendly ginger and garlic, too.
Grate and freeze garlic and ginger into ice cube trays – then they're ready to add to something else if you need them, too. If you're making some sauces (a pasta sauce can be whipped up and frozen easily), then put them in freezer bags, seal and lie flat in the freezer, so you can get more into the space.
Tomatoes, peppers, onions and courgettes make a great pasta sauce – add some chilli if you like a kick.
3. It's fun

Batch cooking is an activity you can get the kids involved with – it's a win-win as you choose the recipe and then portion it up together. Get them to write the labels with a marker, so they're involved that way, too.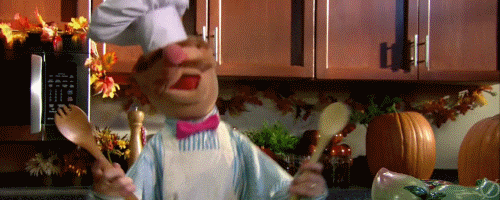 4. Batch cooking is good for the environment

The impact of coronavirus on the environment remains to be seen. Indeed, the amount of disposable wipes and bottles of hand sanitiser are yet to be counted. And stockpiling adds to that, too. Every ready meal in non-recyclable packaging or wrapped in plastic is a no-no, if you can help it.
By contrast, batch cooking reuses containers you already have and can utilise fresh fruit and veg from the greengrocer that isn't wrapped in plastic.
5. Cooking means you're in control

Staying at home for two weeks with little to no exercise and fresh air means you will be feeling confined and helpless. Relying on meals from the supermarket could add to that, while batch cooking means you're in control of what you eat.  And if you do fall ill, cooking might be the last thing on your mind.
You can make things as spicy as you like, add in the veg you really like, and at least your food will be something you are in charge of during this difficult time.
The following two tabs change content below.
The Press Association
News from the Press Association - the national news agency for the UK and Ireland
Latest posts by The Press Association (see all)
Leave a Comment!
Community Terms & Conditions
Content standards
These content standards apply to any and all material which you contribute to our site (contributions), and to any interactive services associated with it.
You must comply with the spirit of the following standards as well as the letter. The standards apply to each part of any contribution as well as to its whole.
Contributions must:
be accurate (where they state facts); be genuinely held (where they state opinions); and comply with applicable law in the UK and in any country from which they are posted.
Contributions must not:
contain any material which is defamatory of any person; or contain any material which is obscene, offensive, hateful or inflammatory; or promote sexually explicit material; or promote violence; promote discrimination based on race, sex, religion, nationality, disability, sexual orientation or age; or infringe any copyright, database right or trade mark of any other person; or be likely to deceive any person; or be made in breach of any legal duty owed to a third party, such as a contractual duty or a duty of confidence; or promote any illegal activity; or be threatening, abuse or invade another's privacy, or cause annoyance, inconvenience or needless anxiety; or be likely to harass, upset, embarrass, alarm or annoy any other person; or be used to impersonate any person, or to misrepresent your identity or affiliation with any person; or give the impression that they emanate from us, if this is not the case; or advocate, promote or assist any unlawful act such as (by way of example only) copyright infringement or computer misuse.
Nurturing a safe environment
Our Silversurfers community is designed to foster friendships, based on trust, honesty, integrity and loyalty and is underpinned by these values.
We don't tolerate swearing, and reserve the right to remove any posts which we feel may offend others... let's keep it friendly!