7 weight loss 'myths' you need to stop believing
Planning a post-lockdown diet? Liz Connor asks experts to separate fact from fiction when it comes to losing weight.
Has lockdown left your clothes feeling a little more snug? According to a survey by King's College London and IPSOS Mori, 48% of people in the UK say they've seen the scales creeping up during the pandemic.
Understandably, many of us have turned to food for comfort, plus out lifestyles suddenly became much more sedentary – and giving ourselves a hard time for gaining a bit of weight is the last thing anyone needs.
But if you are thinking about embarking on a post-lockdown health kick, it's a good idea to approach it sensibly.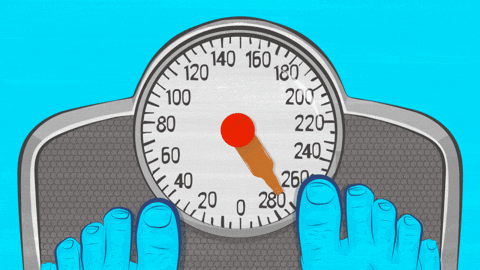 So much is said about losing weight that it's hard to know what advice you can trust. Between crash diets, Instagram fads and demonised food groups, there's a lot of conflicting information. Weight loss myths prevail – and they're particularly rife at the moment, with many people looking for ways to shed the extra pounds gained during the heightened stress of lockdown.
To help you on your way, we asked some experts to talk us through some of the most common weight loss 'myths'….
1. You can target 'problem areas'
Many people have a part of their body they're unhappy with, and targeting these so-called 'problem areas' can often be a main motivator in their weight loss journey – but regimes that promise to tackle specific areas are misleading.

"Unfortunately, if your goal is to solely lose weight off somewhere specific, like your tummy, you're probably going to experience disappointment," says David Wiener, training specialist at Freeletics (freeletics.com). "Weight is lost by eating a healthy, balanced diet along with regular exercise, but everyone is different and you can't predict where the fat will be shed from first."
Adding exercises that target the abs and core can help to tone muscle in this area, however, but fat loss is part of a bigger picture.
2. Carbs should be avoided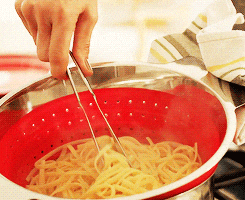 "Most fad or celebrity diets always revolve around cutting out specific food groups, such as carbs, claiming that it's a fast-track solution to weight loss," says Wiener.
Carbohydrates are a really important part of a balanced diet though. Wiener explains they're the body's main source of energy for they brain, and they also contain essential dietary fibre, which aids in digestion.
"While they may [sometimes] be the higher calorie option on paper, the reality is carbs make you feel fuller for longer, which means you're less likely to binge on snacks throughout the day," Wiener adds.
3. Some foods speed up metabolism
The popular theory goes that the 'faster' your metabolism, the more calories you burn and the easier it is to keep weight off. "Foods and drinks such as green tea and protein-rich foods are renowned for being good at speeding up your metabolism," says Weiner, who warns that 'spiking' your metabolism only lasts for a few hours at a time. "These processes need energy; the amount of energy they need is dependent on an individual's body size, age, gender and genes.
"So, while it may be possible for certain foods to spike your metabolism shortly after they are ingested, there is no scientific proof that they are beneficial for your overall metabolism."
4. Biology has no effect on weight loss
Weiner stresses that everybody is different when it comes to weight loss, and there's no simple 'one size fits all' rule. "People's bodies are affected differently because of varying metabolisms, hormones and muscle mass. Some 'diets' or training regimes will have great success with some people and not with others," he says. "You could take more time to lose weight than others, and that's totally fine. Just be patient and trust the process."
5. Detoxing is good for you
Detoxing often largely revolves around 'cutting out' most of your usual food and just having detox juice or shakes instead. Although trendy, health experts often advise caution.
Jo Travers, registered dietitian and author of The Low-Fad Diet, says: "A healthy, balanced diet is called such because it is healthy and balanced. When you cut certain foods, it ceases to be balanced and by definition, this means the gut isn't getting what it needs.
"A juice detox is a key example. There is very little protein content in juice, so your body will be forced to break down muscle in order to complete important processes like making hormones, enzymes and neurotransmitters. This is usually why people rapidly lose weight on a juice fast; it's mainly muscle."
6. Fats are 'bad' when trying to lose weight
Just like carbs, fats often have a bad reputation in the world of dieting. "It's not fat that makes you gain weight, it's simply eating too many calories that makes you gain weight," says Elliott Upton, personal trainer at Up Fitness (upfitness.co.uk).
"One important thing to remember with fats is they contain more calories than protein and carbs, so they're just easier to overeat – there are nine calories per gram of fat, compared to just four calories per gram with carbs and protein."
Certain fats are also very good for us – and essential for healthy function. "Losing weight and living a lean and healthy lifestyle actually requires some essential fats in your diet. Plus, fays become even more important if you're reducing your intake of carbs, as a low-fat and low-carb diet together is not sustainable," adds Upton.
He says healthy fats are vital to hormone production and they aid in the absorption of fat-soluble vitamins like A, D, E and K. "You should avoid man-made 'trans' fats, which can be pro-inflammatory and are associated with myriad health complications. Healthy sources of fat to include in your weight loss diet are oily fish, like salmon and mackerel; nuts, like cashews, walnuts and almonds; seeds, like chia flax and sesame; and butters and oils."
7. Losing weight should always be a linear process
Losing weight is not always a straightforward and quick journey. Rather than quick-fix diets and fast weight loss, instead think in terms of a general lifestyle change that takes time.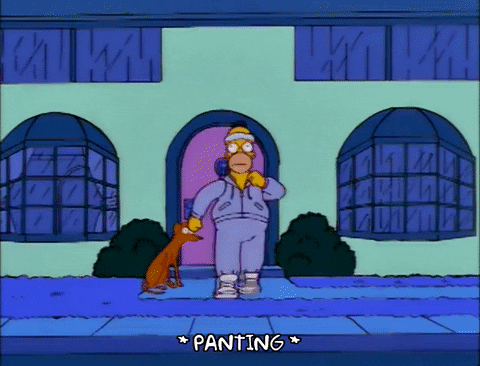 As Wiener explains: "It's normal for people's weight to fluctuate up and down. For example, people are generally 'lighter' in the morning than in the evening. And for women, holding onto water weight can often become more significant during their menstrual cycle."
The bottom line is that making small lifestyle changes and adopting healthy habits over time can help you lose weight in a sustainable, healthy and enjoyable way. If you're concerned about your weight, it's a good idea to speak to your GP, who can give you further advice on losing weight sensibly at home.
---
Have you got a health question?
We've teamed up with AXA PPP healthcare to bring you articles, information and tips from their clinical teams on a wide range of health topics. And if you have a question of your own, their, "Ask the Expert" service allows you to ask the team of friendly, experienced nurses, pharmacists and midwives about any health topic and they'll get back to you with an answer as soon as they're able.* So if you have something that's been bothering you, whether it concerns you or someone close to you, don't hesitate to get in touch.
Click below to submit your query online.

ASK THE EXPERT
* Nurses are available 24/7, 365 days a year. Midwives and pharmacists are available Monday to Friday, 8am to 8pm; Saturday, 8am to 4pm; and Sunday, 8am to 12pm.
Actual response time will depend on the nature of your enquiry and availability of appropriately qualified experts but the team will always aim to get back to you within 24 hours.
Please note that our Expert Help services are there to offer health information and support. They do not diagnose or prescribe, and are not intended to be a substitute for professional medical advice given in the context of an individual consultation.
---
The following two tabs change content below.
The Press Association
News from the Press Association - the national news agency for the UK and Ireland
Latest posts by The Press Association (see all)
Leave a Comment!
Community Terms & Conditions
Content standards
These content standards apply to any and all material which you contribute to our site (contributions), and to any interactive services associated with it.
You must comply with the spirit of the following standards as well as the letter. The standards apply to each part of any contribution as well as to its whole.
Contributions must:
be accurate (where they state facts); be genuinely held (where they state opinions); and comply with applicable law in the UK and in any country from which they are posted.
Contributions must not:
contain any material which is defamatory of any person; or contain any material which is obscene, offensive, hateful or inflammatory; or promote sexually explicit material; or promote violence; promote discrimination based on race, sex, religion, nationality, disability, sexual orientation or age; or infringe any copyright, database right or trade mark of any other person; or be likely to deceive any person; or be made in breach of any legal duty owed to a third party, such as a contractual duty or a duty of confidence; or promote any illegal activity; or be threatening, abuse or invade another's privacy, or cause annoyance, inconvenience or needless anxiety; or be likely to harass, upset, embarrass, alarm or annoy any other person; or be used to impersonate any person, or to misrepresent your identity or affiliation with any person; or give the impression that they emanate from us, if this is not the case; or advocate, promote or assist any unlawful act such as (by way of example only) copyright infringement or computer misuse.
Nurturing a safe environment
Our Silversurfers community is designed to foster friendships, based on trust, honesty, integrity and loyalty and is underpinned by these values.
We don't tolerate swearing, and reserve the right to remove any posts which we feel may offend others... let's keep it friendly!