7 foods you should never feed your dog
Some treats can be toxic for pooches
It's easy to see why dogs really are man's, or woman's, best friend. These social creatures love fun and affection – and food!
Naturally, we want to spoil our pets and ensure they don't go hungry – but it's a good idea to do a bit of research around what dogs can and can't eat. They may seem to enjoy eating anything, but certain foods can be toxic for pets and could cause them serious harm.
So, 'paws' for thought before you unwittingly feed your dog any of these culprits…
1. Chocolate, coffee and anything with caffeine
One of the worst offenders, especially dark chocolate, there's a stimulant in your favourite bar of choccy called theobromine which is toxic to dogs, and can cause kidney failure.
2. Onions
Another food that should be outlawed when it comes to your dog's diet, onions are very dangerous to dogs and too much onion, garlic or chives can damage their red blood cells and cause gastrointestinal irritation.
3. Macadamia nuts
Much as you adore these creamy, buttery nuts, especially in a macadamia nut cookie, they could make your pooch pretty poorly. Signs include weakness, swollen limbs, panting and no desire to go walkies.
4. Avocados
While avocado on wholegrain toast is a human healthy go-to, it's a no-no for dogs. Avocados contain a chemical compound called persin, which is poisonous to our four-legged friends, and can cause serious sickness such as vomiting and diarrhoea.
5. Cooked bones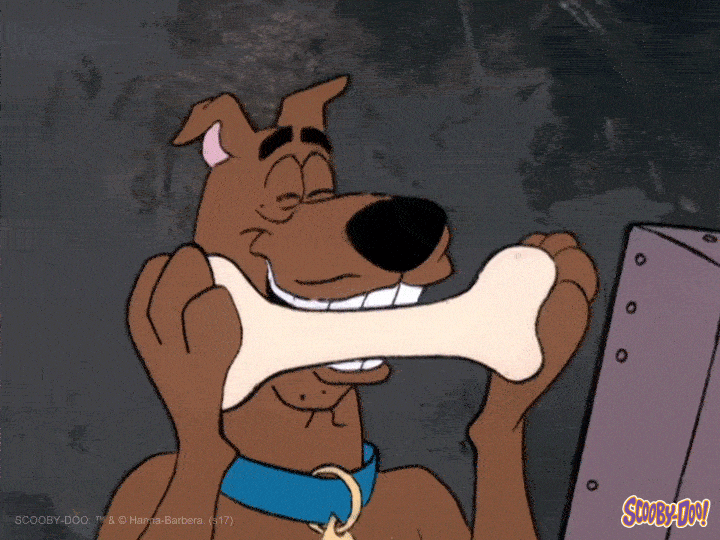 We know, it's so tempting – especially after a Sunday roast – to think they'll love gnawing on that leftover carcass and wiping it clean. Unfortunately, cooked bones splinter easily, resulting in problems like constipation or serious complications like perforation of the stomach and intestines, which can be fatal. So don't do it.
Raw bones are good, and help keep their teeth and gums healthy.
6. Corn on the cob
Those buttery ears of corn cry out to be eaten directly off the cob, but they're for you, and only you. Dogs can choke on the cob and it can block their intestines.
7. Grapes, raisins and sultanas
They're in everything – biscuits, cereal, fruit cake, tarts, curry, chutney, the list goes on. For dogs though, grapes and dried fruits like raisins cause a reaction (research has yet to determine which active ingredient is to blame) and there's the potential risk of liver damage and kidney failure. Better safe than sorry – no grapes, raisins and sultanas for dogs.
The following two tabs change content below.
The Press Association
News from the Press Association - the national news agency for the UK and Ireland
Latest posts by The Press Association (see all)
Leave a Comment!
Community Terms & Conditions
Content standards
These content standards apply to any and all material which you contribute to our site (contributions), and to any interactive services associated with it.
You must comply with the spirit of the following standards as well as the letter. The standards apply to each part of any contribution as well as to its whole.
Contributions must:
be accurate (where they state facts); be genuinely held (where they state opinions); and comply with applicable law in the UK and in any country from which they are posted.
Contributions must not:
contain any material which is defamatory of any person; or contain any material which is obscene, offensive, hateful or inflammatory; or promote sexually explicit material; or promote violence; promote discrimination based on race, sex, religion, nationality, disability, sexual orientation or age; or infringe any copyright, database right or trade mark of any other person; or be likely to deceive any person; or be made in breach of any legal duty owed to a third party, such as a contractual duty or a duty of confidence; or promote any illegal activity; or be threatening, abuse or invade another's privacy, or cause annoyance, inconvenience or needless anxiety; or be likely to harass, upset, embarrass, alarm or annoy any other person; or be used to impersonate any person, or to misrepresent your identity or affiliation with any person; or give the impression that they emanate from us, if this is not the case; or advocate, promote or assist any unlawful act such as (by way of example only) copyright infringement or computer misuse.
Nurturing a safe environment
Our Silversurfers community is designed to foster friendships, based on trust, honesty, integrity and loyalty and is underpinned by these values.
We don't tolerate swearing, and reserve the right to remove any posts which we feel may offend others... let's keep it friendly!