7 top tips for mushroom season
These humble delights are a thing of beauty and wonderment when treated and cooked properly.
Autumn is coming, and that means the start of the mushroom season.
There are thousands of species of mushroom in the UK and Ireland, and they thrive in the wetter conditions we get from September to November – so look out for them popping up on your local shelves.
Here are seven tips to help you make the most of the abundant funghi…
1. Look for signs of freshness
At this time of year, mushrooms should be really fresh. Look out for plump, firm mushrooms without bruising at the supermarket. Their surfaces should be dry without their skin being completely dried up. If a mushroom is slimy or spotted, it's gone bad.
According to mushroom blog Mushroom Info, you can pick up slightly softer and more browned mushrooms as these will have "more flavour" but at the price of a short shelf life – to be consumed that evening. A lighter mushroom of its type should have a longer shelf life.
2. Store them with care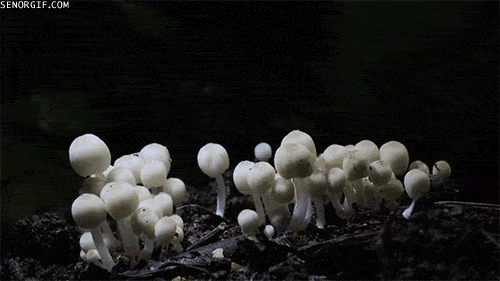 Keep your mushrooms refrigerated, in their original packaging, and they should last for a week.
If you bought your mushrooms loose though, keep them in a paper bag or a bag which is porous – don't wrap them in cling film as this stops them getting air, which they need to stay firm.
3. Don't soak them when washing
There are plenty of theories on how to wash mushrooms, some suggest they don't need washing at all, but you probably should and the main consensus is never to soak them.
The reason for this is because mushrooms soak up moisture like a sponge, and too much water will mean they don't brown well when cooked or be soggy eaten raw.
So you've got a choice here. If you've got time, use a mushroom brush or damp cloth to dust or dab them clean individually.
Or, if you're in a bit of a rush, you can lightly rinse them in cool water and pat them dry with a paper towel.
4. Learn how to chop mushrooms
Here's a handy YouTube video to teach you how to chop your mushrooms…
5. Don't treat all mushrooms the same
In fact, some are wildly different. For the majority of mushrooms, the suggestions above will be handy, but more bizarre and uncommon types come in different shapes and sizes and need different treatment.
Some suggest morels need lightly soaking in salty water, for example, to clean the grit out of their deep nooks and crannies.
Chopping large field or portobello mushrooms with their large, wide caps, can be a whole different kettle of fish to common button mushrooms too.
6. Take care when foraging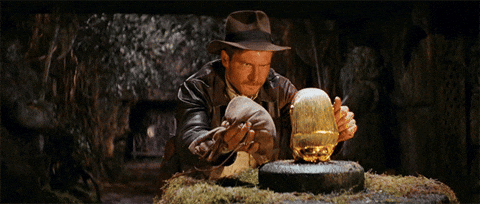 With around 15,000 species of wild mushrooms in the UK, not all of them edible, foraging can be a minefield. Certain varieties are so poisonous, they can kill you.
So, if you don't want to buy them at the supermarket, you've got go to have some fungal-nous.
According to Mushroom Diary, a blog all about mushroom hunting, identification "will be the most challenging part" but it also suggests using "patience, deduction and common sense".
Essentially, you must do your research first, be it online from a trusted source or by speaking with an expert – don't go out there blindly stuffing your face.
7. Cook mushrooms creatively
Mushrooms are versatile little things. Whether they're stuffed with cheese, baked in a quiche or added to risotto, there's a whole wealth of ways you can use them.
In case these dishes haven't whet your appetite, check out these great ideas from Babble.
The following two tabs change content below.
The Press Association
News from the Press Association - the national news agency for the UK and Ireland
Latest posts by The Press Association (see all)
Leave a Comment!
Community Terms & Conditions
Content standards
These content standards apply to any and all material which you contribute to our site (contributions), and to any interactive services associated with it.
You must comply with the spirit of the following standards as well as the letter. The standards apply to each part of any contribution as well as to its whole.
Contributions must:
be accurate (where they state facts); be genuinely held (where they state opinions); and comply with applicable law in the UK and in any country from which they are posted.
Contributions must not:
contain any material which is defamatory of any person; or contain any material which is obscene, offensive, hateful or inflammatory; or promote sexually explicit material; or promote violence; promote discrimination based on race, sex, religion, nationality, disability, sexual orientation or age; or infringe any copyright, database right or trade mark of any other person; or be likely to deceive any person; or be made in breach of any legal duty owed to a third party, such as a contractual duty or a duty of confidence; or promote any illegal activity; or be threatening, abuse or invade another's privacy, or cause annoyance, inconvenience or needless anxiety; or be likely to harass, upset, embarrass, alarm or annoy any other person; or be used to impersonate any person, or to misrepresent your identity or affiliation with any person; or give the impression that they emanate from us, if this is not the case; or advocate, promote or assist any unlawful act such as (by way of example only) copyright infringement or computer misuse.
Nurturing a safe environment
Our Silversurfers community is designed to foster friendships, based on trust, honesty, integrity and loyalty and is underpinned by these values.
We don't tolerate swearing, and reserve the right to remove any posts which we feel may offend others... let's keep it friendly!