10 ways to care for your mental health in lockdown
As social distancing restrictions continue, here are a few ways to give your mood and wellbeing a boost.
The pressures and challenges caused by the ongoing coronavirus lockdown may leave many of us feeling overwhelmed and uncertain.
The Action for Happiness movement is proposing that people observe a "daily pause" amid the crisis to help look after their mental health.
Supported by historian Sir Anthony Seldon, co-founder of Action for Happiness, the concept would see participants spend two minutes each day to breathe, relax and reflect.
He says: "We need to be humans being, not humans doing. At this vexed time, it is vital that we look after our mental health."
Everyone is different and will find their own way to cope, but here are a few more ideas Action for Happiness suggests that could help you care for yourself:
1. Giving to others
There is a long list of organisations and groups of people who need supporting during this pandemic. If you are able to, giving your time to support others or donating to a charity might give you a boost.
Action for Happiness say doing things for others makes us feel good and activates the reward centre in the brain.
A good place to start is to visit this website to find a volunteer community near you who are helping local vulnerable residents: covidmutualaid.org.
2. Connecting with family and friends
"Our connections to others help us feel like we belong and support our mental health, this matters now more than ever," says Action for Happiness.
While lockdown means we are cut off from family and friends, technology can help you stay in touch.
Scheduling a phone or video call will give you something to look forward to and hopefully make you feel less isolated.
3. Exercising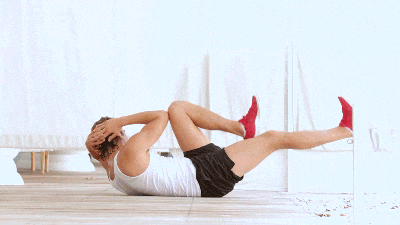 Under the lockdown rules, everyone is still allowed to go outside for one exercise session each day. Action for Happiness encourages people to take advantage of this daily opportunity to ensure your physical health supports your mental health.
If you are not able to get out and about here are some tips for exercising at home
4. Taking a pause
Under the "daily pause" concept, everyone is asked to spend two minutes, at 8am, focusing on breathing – inhaling for three seconds and then letting breath out for five seconds.
The aim is to help people be in the present and benefit from a few moments' peace.
Seldon says: "Taking just two minutes out of the day for a moment of mindfulness can help to set us on the right path for the day. We need to learn to be calm to deal with the tumult that surrounds us."
If you are not able to take a pause at 8am, you are encouraged to find a couple of minutes at some point in the day to do the mindfulness exercise.
5. Trying new things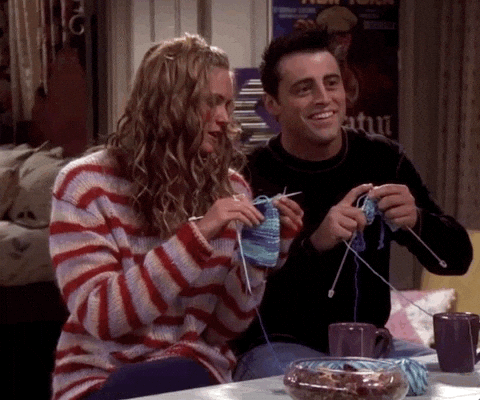 "Learning helps us stay curious, it also boosts our sense of accomplishment and self-confidence," the organisation say.
One positive from the lockdown is the innumerable ways that people have filled the long isolation hours.
This includes baking experiments, learning instruments, writing quizzes for friends and practising new languages.
Why not have a browse online and see what skills you can develop?
6. Setting yourself some goals
Have goals to look forward to, even if it's a simple to do list each day, ticking off the things you have achieved will give you a boost. The loss of normal daily structures, particularly for people not working, might be leaving many feeling aimless at times.
Without putting too much pressure on yourself, shaping a list of tasks to tackle could help give you some direction.
7. Reflecting and finding resilience
Seldon believes there is a need to "be grateful and reflect" during the current coronavirus lockdown.
"Those lucky enough to have a garden can listen to birdsong. Others can shut themselves in a quiet room," he says. "You can do this alone, with your family round the kitchen table or even over Zoom with friends."
The message appears to be that people use the environment and connections they have to build resilience and find healthy ways to cope.
8. Embracing emotions
"Lockdown is full of emotional ups and downs, it's OK if we remember that all feelings are our friends," says Action for Happiness. "Have a good cry if you need to. Then look for what's good and bring some gratitude into your life."
9. Learning acceptance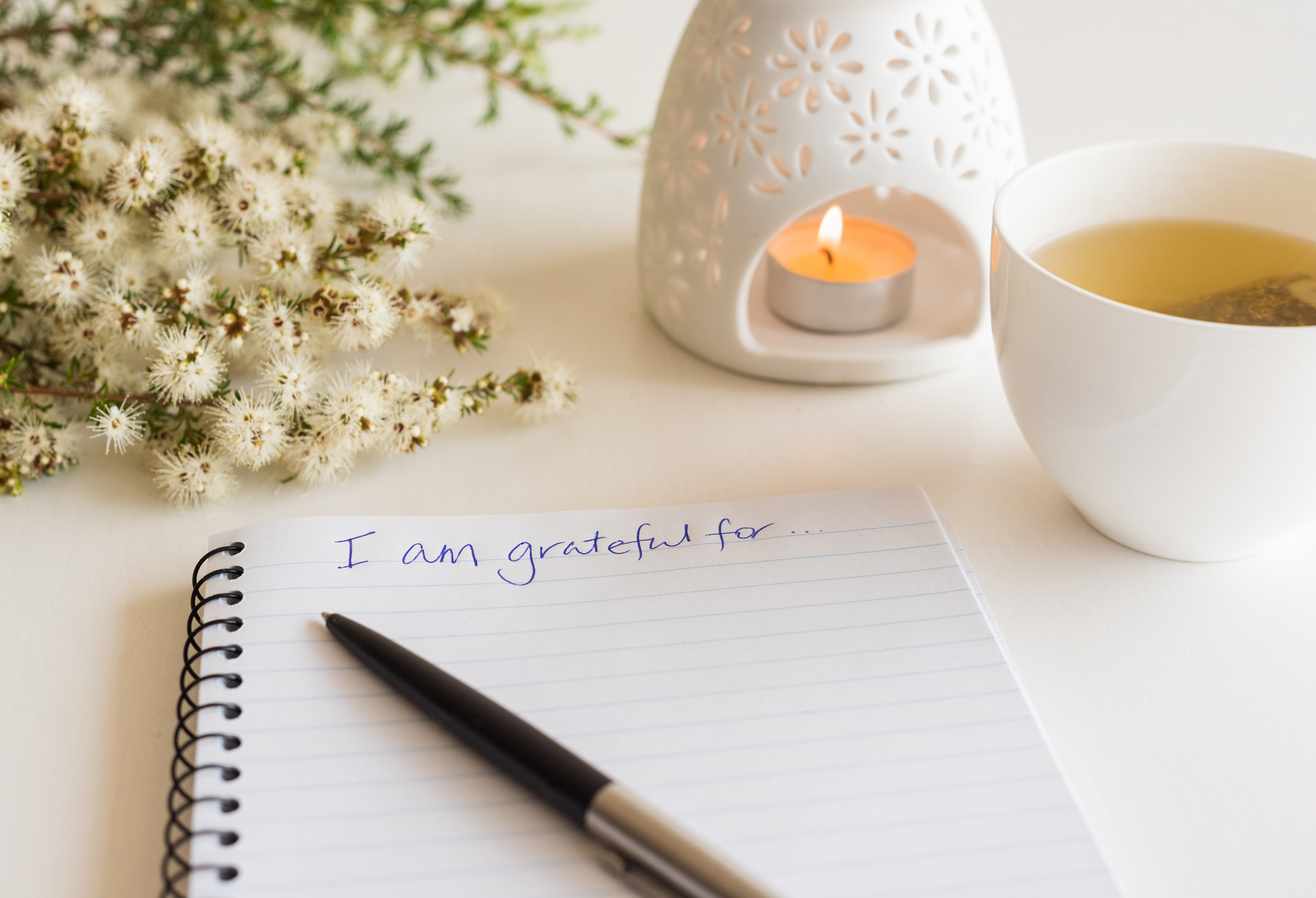 The organisation say that we should try to "put things in perspective" during the lockdown as much as we can.
"Focus on what things we have available and the things we can do. Choose to make the most of each day."
10. Finding meaning
The organisation argues it can also help to "be part of something bigger than yourself".
Finding ways to engage with the world, where possible, can give you purpose during the lockdown. This could be through taking part in the weekly applause for NHS workers, volunteering locally, or supporting others online.
---
Have you got a health question?
We've teamed up with AXA PPP healthcare to bring you articles, information and tips from their clinical teams on a wide range of health topics. And if you have a question of your own, their, "Ask the Expert" service allows you to ask the team of friendly, experienced nurses, pharmacists and midwives about any health topic and they'll get back to you with an answer as soon as they're able.* So if you have something that's been bothering you, whether it concerns you or someone close to you, don't hesitate to get in touch.
Click below to submit your query online.

ASK THE EXPERT
* Nurses are available 24/7, 365 days a year. Midwives and pharmacists are available Monday to Friday, 8am to 8pm; Saturday, 8am to 4pm; and Sunday, 8am to 12pm.
Actual response time will depend on the nature of your enquiry and availability of appropriately qualified experts but the team will always aim to get back to you within 24 hours.
Please note that our Expert Help services are there to offer health information and support. They do not diagnose or prescribe, and are not intended to be a substitute for professional medical advice given in the context of an individual consultation.
---
The following two tabs change content below.
The Press Association
News from the Press Association - the national news agency for the UK and Ireland
Latest posts by The Press Association (see all)
Leave a Comment!
Community Terms & Conditions
Content standards
These content standards apply to any and all material which you contribute to our site (contributions), and to any interactive services associated with it.
You must comply with the spirit of the following standards as well as the letter. The standards apply to each part of any contribution as well as to its whole.
Contributions must:
be accurate (where they state facts); be genuinely held (where they state opinions); and comply with applicable law in the UK and in any country from which they are posted.
Contributions must not:
contain any material which is defamatory of any person; or contain any material which is obscene, offensive, hateful or inflammatory; or promote sexually explicit material; or promote violence; promote discrimination based on race, sex, religion, nationality, disability, sexual orientation or age; or infringe any copyright, database right or trade mark of any other person; or be likely to deceive any person; or be made in breach of any legal duty owed to a third party, such as a contractual duty or a duty of confidence; or promote any illegal activity; or be threatening, abuse or invade another's privacy, or cause annoyance, inconvenience or needless anxiety; or be likely to harass, upset, embarrass, alarm or annoy any other person; or be used to impersonate any person, or to misrepresent your identity or affiliation with any person; or give the impression that they emanate from us, if this is not the case; or advocate, promote or assist any unlawful act such as (by way of example only) copyright infringement or computer misuse.
Nurturing a safe environment
Our Silversurfers community is designed to foster friendships, based on trust, honesty, integrity and loyalty and is underpinned by these values.
We don't tolerate swearing, and reserve the right to remove any posts which we feel may offend others... let's keep it friendly!